U.S. Supreme Court Clears Way for Expanded Sports Betting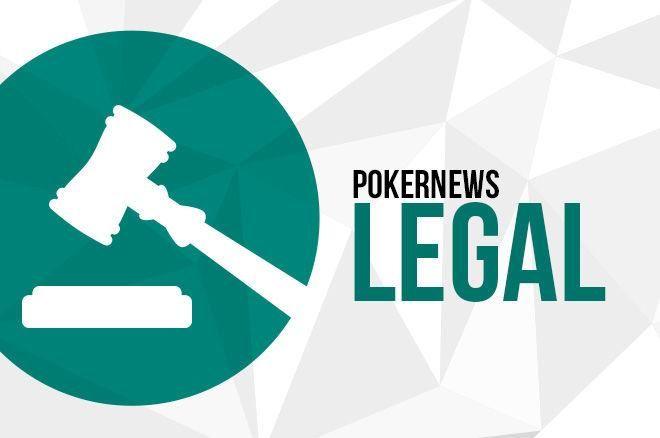 Sports betting in America changed forever with a landmark U.S. Supreme Court decision that has effectively made possible widespread regulation of the activity.
The U.S. Supreme Court ruled in favor of New Jersey, which had challenged the Professional and Amateur Sports Protection Act (PASPA), a law enacted in 1992 that confined sports betting to Nevada and a handful of parlay-based state lotteries.
Now, the way has been cleared for expanded sports betting regulation on a state-by-state basis. If that sounds familiar to U.S. online poker players, it should — that's the way online poker has been handled the past several years in the wake of Black Friday in 2011.
The Case
New Jersey had lost its initial case but the Supreme Court agreed to hear the case on appeal. Oral arguments commenced in December 2017. Initial observations from industry experts largely leaned the way of New Jersey, with sports leagues and the NCAA arguing in opposition.
After a few months of deliberation during which speculation grew that a repeal was coming, New Jersey prevailed. Six of nine justices sided with New Jersey, two dissented and one offered a partial agreement with the majority and a partial agreement with the dissent.
"The legalization of sports gambling is an important policy choice, but the choice is not ours to make."
The Court ruled that PASPA is unconstitutional on the grounds that it violates states' rights.
"It is as if federal officers were installed in state legislative chambers and were armed with the authority to stop legislators from voting on any offending proposals," wrote Justice Samuel Alito in summarizing the majority opinion. "A more direct affront to state sovereignty is not easy to imagine."
"The legalization of sports gambling is an important policy choice, but the choice is not ours to make," Alito continued later in the filing. "Congress can regulate sports gambling directly, but if it elects not to do so, each State is free to act on its own."
The full release from the Supreme Court can be seen here.
Effects on Poker
The repeal of the sports betting ban will come as welcome news to poker players across the country, many of whom have been known to enjoy placing a sports wager or two. However, there could be practical, poker-related ramifications down the road as well.
"Great news to wake up to!" Jason Somerville tweeted. "We'll see just how much this helps U.S. online poker but the financial incentives for states to pass gaming legislation just got a whole lot more attractive."
Indeed, many have been eyeing sports betting legalization as a potential avenue for expanded online poker regulation. For instance, late last year when Pennsylvania became the fourth state to regulate online poker, sports betting provisions were included in the landmark bill. That fueled hope that the two could expand hand-in-hand if New Jersey were to prevail.
At least one industry stakeholder plainly predicted such combo expansion in a quote pulled from the Associated Press by Online Poker Report.
"As soon as sports wagering is legalized, online gambling will follow right behind it."
"If we win sports wagering, online gaming will go to every state that adopts sports betting," said David Rebuck, director of the New Jersey Division of Gaming Enforcement. "As soon as sports wagering is legalized, online gambling will follow right behind it."
An April piece from Online Poker Report reiterated the potential for synergy between sports betting and online poker.
"Any state considering legalizing sports betting, particularly online or mobile sports betting, should also consider legalizing online gambling at the same time," Steve Ruddock wrote. "Online gambling and sports betting would fall under the purview of the same regulatory body. Online sports betting and online poker/casino would require largely overlapping regulations, including identity verification and geolocation."
Online poker in the U.S. already gained a little momentum with the recent announcement of shared liquidity between regulated states coming to fruition. If more states pass gambling expansion and online poker is included, that momentum could continue in a big way.
West Virginia, Connecticut and Mississippi are among the states that have already passed sports betting legislation, with over a dozen others looking like possibilities. Keep an eye out for further developments in those states to see if online poker can take more steps forward.