Five of the Best Indian Poker Players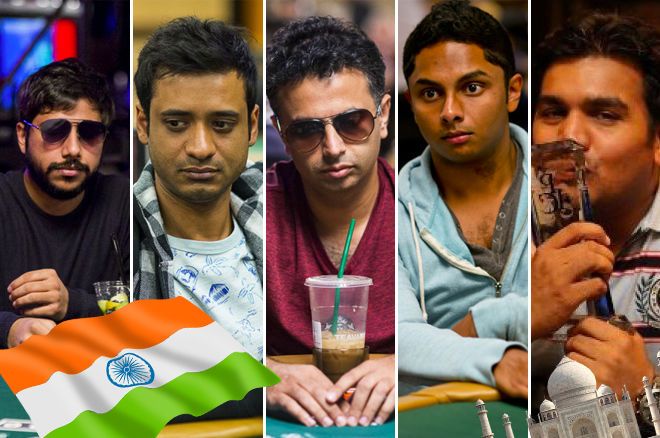 Folks throughout India celebrated the 72nd Indian Independence Day on Wednesday, commemorating the day in 1947 when India attained sovereignty from the United Kingdom.
In that vein, PokerNews decided to examine the top poker players to come out of the world's second-most populous country. The nation sports a somewhat checkered history with the game, having in the past come down judicially and legislatively on poker. More recently, things have appeared to be on the rise with a prominent player honored by the nation's president and Dylan Linde giving rave reviews after playing in a national league.
As always, the following list comes with plenty of caveats. It's impossible to put together an exhaustive list, especially with so much of Indian poker still in its nascent stages. Second, without knowing cash game results, it's hard to get a full picture of a player's overall ability. And finally, don't treat this as a ranking — the players aren't in any particular order — but merely a recognition of what these players have accomplished in the game of poker.
With that aside and apologies to those deserving players left out, here's a look at some of India's finest.
---
1) Nipun Java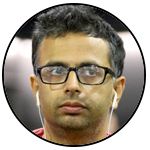 India's most visible tournament grinder on the modern scene, Nipun Java busied himself for years as a part-time player putting up decent but unspectacular results until 2014, when he broke through in a big way with a $450,000 year.
That spring, he banked nearly $350,000 in cashes between two tournaments, a $1,600 side event at the L.A. Poker Classic (second for $114,955) and the WSOP Circuit Bicycle $1,675 Main Event, which he won for $226,785.
Java continued to post some solid results as he stepped up to more four-figure buy-ins over the next couple of years, and 2017 would be the year he'd really make his presence felt with a double-bracelet summer. First, he and Aditya Sushant teamed up for India and won the $1,000 Tag Team for $75,318 apiece.
That was at the beginning of the summer, and Java bookended it with another win in the $1,000 WSOP.com Online Championship for $237,688.
Speaking of online results, "Javatinii" is no slouch there as he has about $450,000 in cashes tracked by PocketFives.
Right after the online bracelet, he topped a 3,173-player field for another $230,848 in Florida.
Nowadays, Java appears to be stepping up even more as he took a foray into the high roller world in the $25,000 event at Seminole Hard Rock Poker Open earlier this week. Java showed he wasn't out of his depth with a 12th-place finish worth nearly $70,000.
As the owner of half of India's four bracelets and perhaps the top active Indian player on the international circuit these days, Java certainly belongs on this list.
Nipun Java Poker Stats (August 2018)
| | |
| --- | --- |
| Indian All-Time Money List | 2nd |
| All Time Money List | 617th |
| Global Poker Index | 238th |
| Best Live Cash | $270,509 |
| Total Live Earnings | $2,481,267 |
| | |
| P5's Worldwide ranking | 2,055th |
| Best Online Cash | $237,688 |
| P5's Online Earnings | $449,649 |
Twitter: @nipunjava
---
2) Vivek Rajkumar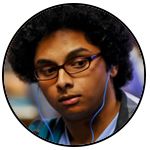 The man who put India poker on the map sported the type of youthful look that had many of his opponents likely wondering if he was even old enough to be taking their chips legally.
Vivek Rajkumar's boyish features belied a killer at the tables, a player so fierce that despite nary a single cash since 2015, he's still so far ahead on India's all-time money list that Java would have to nearly double his cashes to catch him. Rajkumar accumulated over $4.4 million in winnings and then moved on to entrepreneur life, but what he did in poker still deserves inclusion into this list.
First coming up online under the moniker "Psyduck101," Rajkumar banked over $500,000 in tracked online cashes.
Live, he grabbed a World Poker Tour crown and $1.4 million at Borgata in 2008. He nearly snagged another in 2011 at the L.A. Poker Classic but was bested heads up by Gregory Brooks and had to settle for $908,730. Rajkumar also has four other cashes worth six figures.
And while $5 million or so in total cashes can help a person build quite a comfortable life, that may not even be the whole picture when it comes to Rajkumar's poker winnings. Legend has it he also put together quite a stable of horses and raked in plenty more from that.
The barriers to investment life are few for a guy with Rajkumar's success.
Vivek Rajkumar Poker Stats (August 2018)
| | |
| --- | --- |
| India All Time Money List | 1st |
| All Time Money List | 251st |
| Global Poker Index | N/A |
| Best Live Cash | $1,424,500 |
| Total Live Earnings | $4,427,667 |
| | |
| P5's Worldwide ranking | N/A |
| Best Online Cash | $43,680 |
| Total Online Earnings | $524,722 |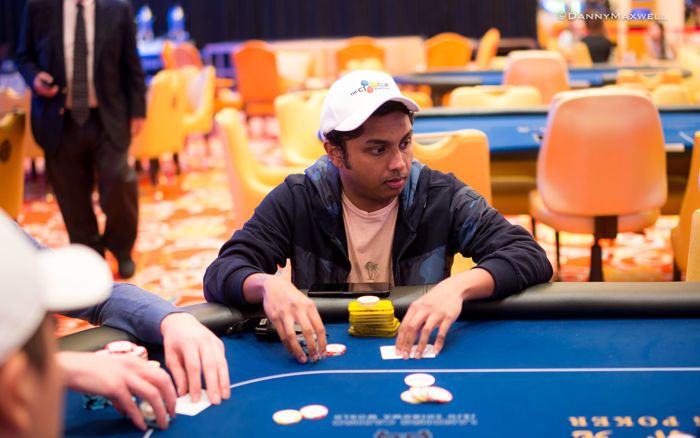 ---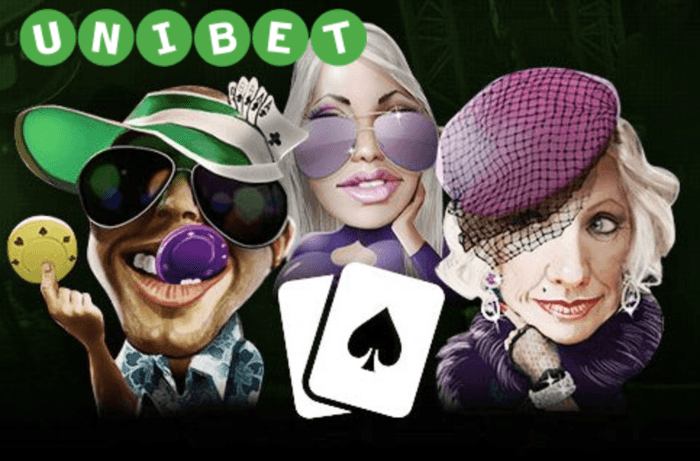 Unibet is one of the most trusted names in the online gambling industry, one that has more than 16-years' experience and a loyal customer base of almost 10 million people. Unibet is committed to keeping the fun in poker through its own standalone software, a generous loyalty scheme, and a €200 welcome bonus.
---
3) Aditya Agarwal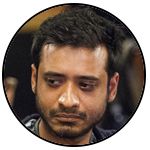 One of the players most synonymous with poker in India, Aditya "intervention" Agarwal has been one of the faces of the industry there due to his long-running sponsorship with PokerStars.
Agarwal made his name online, where PocketFives has him cashing for $763,391. However, his profile on PokerStars' Team Pro page notes over $4 million in online earnings.
In terms of live poker, Agarwal has banked over $1 million, putting him third on India's all-time leaderboard behind Rajkumar and Java. He can be found every summer grinding out a full schedule in the WSOP, where he has one of the more impressive cashing records out there. Agarwal has made the money in poker's biggest event seven times: 2007, 2008, 2013, 2014, 2015, 2016 and 2018.
Three of those counts for three of his top four cashes, but the best score he's had came this spring in Asia-Pacific Poker Tour Macau Main Event, where he finished runner-up for $242,211.
Expect Agarwal to continue traveling the globe on the PokerStars circuit and continue spreading the gospel of poker in India.
Aditya Agarwal Poker Stats (August 2018)
| | |
| --- | --- |
| India All Time Money List | 3rd |
| All Time Money List | 1,729th |
| Global Poker Index | 540th |
| Best Live Cash | $242,211 |
| Total Live Earnings | $1,035,124 |
| | |
| P5's India Online ranking | 14th |
| P5's Worldwide ranking | 4,842nd |
| Best Online Cash | $160,000 |
| Total Online Earnings | $763,391 |
Twitter: @AdiAgarwal_int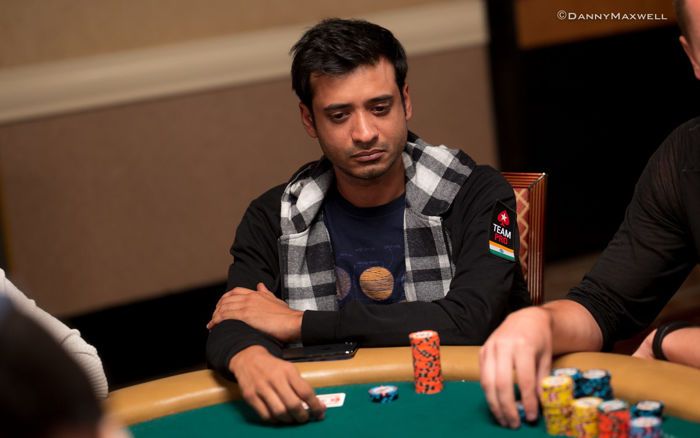 ---
4) Amit Jain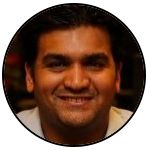 The least famous player on this list, Amit Jain has not racked up the millions in live tourney scores like his fellow top Indian grinders listed above. There, Jain has just $208,600 in total earnings, the best of those $38,840 in a high roller in his home country.
Where Jain has shined is in the online realm, where he has crushed as "bblacklegend" to the tune of over $1.4 million according to PocketFives. On the PocketFives worldwide leaderboard, in fact, Jain has climbed as high as 132nd in the world when he was most active back in 2014.
Such are Jain's online exploits that he has a single online cash that matches his live winnings, for $206,028 when he got third in a $2,100 World Championship of Online Poker event in 2015.
However, Jain has been much less active in recent years, as it appears he has turned his attention to growing the game on home soil. According to his Twitter bio, he's sponsored by local site adda52 and serves as team captain of his hometown Mumbai Anchors in the aforementioned Poker Sports League in which Linde participated.
Amit Jain Poker Stats (August 2018)
| | |
| --- | --- |
| India All Time Money List | 16th |
| All Time Money List | 9,283rd |
| Global Poker Index | 7,081st |
| Best Live Cash | $38,840 |
| Total Live Earnings | $208,600 |
| | |
| Best Online Cash | $206,028 |
| Total Online Earnings | $1,432,846 |
Twitter: @bblacklegend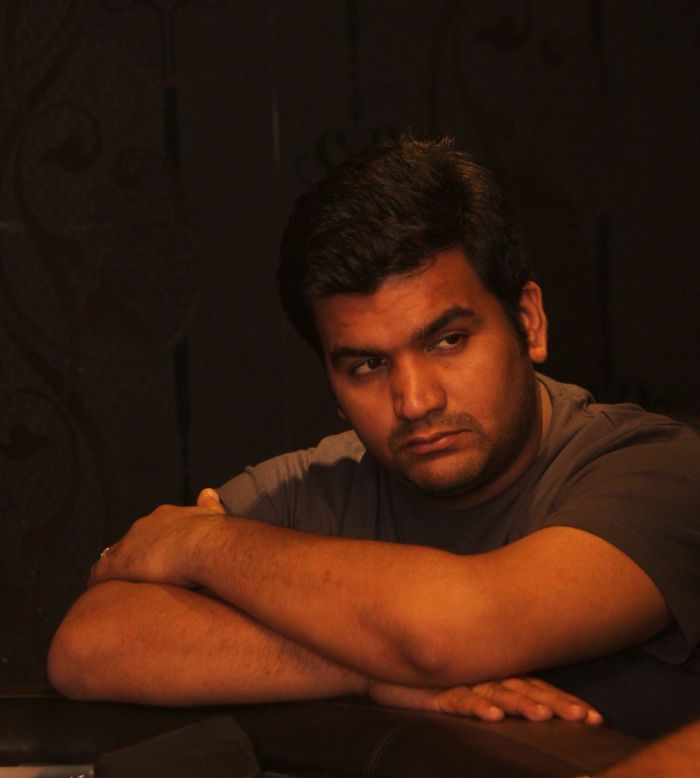 ---
5) Raghav Bansal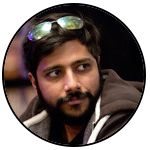 The player rounding out this list is also the player who rounds out the top four of Indian all-time tournament money earners.
Raghav Bansal sits just a tad below the seven-figure mark in live poker cashes as he has racked up $970,825, an especially impressive amount since it dates only to 2015. Bansal hit the WSOP that year, made a final table in a $2,500 event for nearly $40,000 and then cashed in the Main Event, and his career as a live grinder was off and running.
Bansal banked seven more cashes at the next WSOP, but spring of 2017 is when he really took off with a couple of trips to Macau. He got second in an event at Macau Poker Cup 26 in February for $137,587 and followed that up with second in PokerStars Championship Macau High Roller for $335,910.
That remains his biggest score, but the New Delhi native has cooked up another solid year in 2018 with over $230,000 in cashes to date.
Bansal has also had his share of success online with $417,156 in cashes, primarily as "Rossoneri23" on PokerStars. He appears to be staying fairly active on the virtual felt in between trips to Macau and the U.S., as he's still sitting fourth on India's PocketFives leaderboard.
Raghav Bansal Poker Stats (August 2018)
| | |
| --- | --- |
| India All Time Money List | 4th |
| All Time Money List | 1,875th |
| Global Poker Index | 489th |
| Best Live Cash | $335,910 |
| Total Live Earnings | $970,825 |
| | |
| P5's India Online ranking | 4th |
| P5's Worldwide ranking | 1,453rd |
| Best Online Cash | $47,500 |
| Total Online Earnings | $417,156 |
Twitter: @raghavbansal27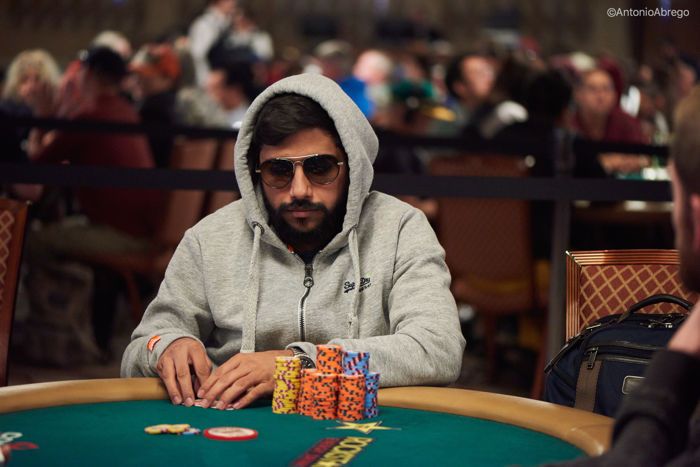 ---