Global Poker Introduces Daily Hundo Tournaments for Gold Coins Players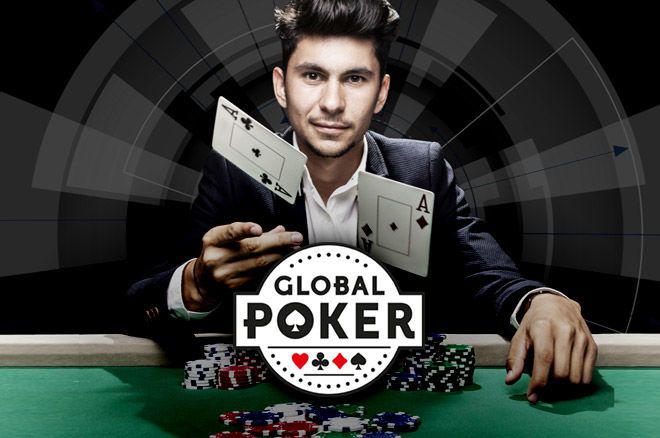 Global Poker continues to prove itself as not only a site for low to mid-stakes grinders, but also as a great place to learn poker and practice at little to no cost. While players can participate in Sweeps Cash games that award real cash prizes, the site also provides plenty of opportunities for those who want to play with Gold Coins, the site's version of play money.
Many players are already familiar with Global Poker's Gold Coin Challenges where points are awarded for raking in pots in Gold Coin cash games. These leaderboards award Gold Coins as follows: 100,000 Gold Coins awarded to top ten in the Daily Leaderboard, 500,000 Gold Coins up for grabs for the top 50 players in the Weekly Leaderboards, and 2,500,000 Gold Coins to be distributed among the top 100 Monthly Leaderboard finishers with the winner designated as the Gold Rush Champion.
Now, in addition to no-limit hold'em and Omaha cash games, players can also try their hand at Crazy Pineapple where they can get three hole cards and compete with fellow Global Poker players using Gold Coins. And what's more fun than getting to see a flop with three cards, and then choosing which one to discard after the flop?
Daily Hundo Tournaments
Global Poker is now also giving Gold Coins players a shot to build their Sweeps Cash bankrolls and rise up the stakes through the Daily Hundo Tournaments. To qualify, players must play at least 25 Gold Coin ring-game hands the day leading up to the tournaments.
Then, players are eligible to buy-in for The Daily One Hundo for SC$1 that starts at 9:35 p.m. ET and/or The Daily Five Hundo that starts at 9:55 p.m. ET. Both tournaments present the opportunity to multiply your buy-in by 100 times with guaranteed first-place prizes of $100 and $500, respectively. The daily qualifying period restarts at 10 p.m. ET each day and ends when the Hundo tournaments get started.
Get an Account Today
If you haven't already checked out the Sweeps Cash and Gold Coins poker games at Global Poker, now is the time with opportunities to turn very small investments into big rewards abounding. Head over to Global Poker to sign up for a free account today and get started, and you could be playing some free Crazy Pineapple in no time.
Global Poker is solely available for players in the U.S. and Canada.