Nigel Blythe-Tinker of VGW Holdings Sees Australia as Industry Leader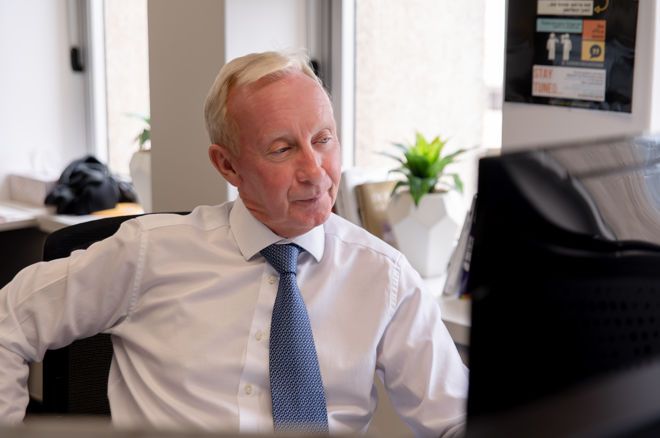 It's no surprise that the company that developed social gaming sites Global Poker and Chumba Casino has a strong team of innovators behind it. What many may not know though, is where that core innovation is located, and who is steering the VGW Holdings ship.
Executive Chairman of VGW Holdings, Nigel Blythe-Tinker, is a major force in the operations, and he is a big proponent of utilizing key development resources in Australia, where the head company makes its home. According to Blythe-Tinker, Australia is an ideal location for keeping the company at the forefront of innovative R&D in social gaming, and he's proud of the strong Australian workforce contributing to the company's success.
Why Australia?
With experience in business and finance that spans three decades, Blythe-Tinker has been a leader in the international gaming sector for 17 years. Before assuming his current post at VGW, he served as non-executive chairman at GVC and at Pentasia, an iGaming recruitment company operating in the U.S., U.K., Malta, Italy, Spain and South America.
"Over my career, I have had the privilege of being on the cutting edge of social gaming with the world's leading businesses," Blythe-Tinker said. "The quality of work being developed in Australia in this field is some of the most innovating I have seen."
"The quality of work being developed in Australia in this field is some of the most innovating I have seen."
To understand the type of innovation he means, one need only look at the company's cutting-edge products and offerings at both Chumba Casino and Global Poker, where customers can experience their favorite games in a fun, aesthetically stimulating and social environment.
Based on Blythe-Tinker's years of observations and industry experience, he sees great benefit to maintaining strong ties to the land Down Under.
"I believe Australia is on track to become world leaders in social gaming innovation," he said. "As a business, we must keep a close relationship with Australia to ensure we can continue developing market-leading games."
The VGW exec also recognizes the importance of encouraging the ecosystem of innovation that permeates Australia.
"One thing I am passionate about is helping to develop the next generation of Australian innovators. We are currently in talks with tertiary institutions both here in Perth and right around Australia to ensure that young Australians working in innovation have the best opportunity to succeed."
If you have yet to experience the innovative social gaming elements that VGW is bringing its customers, you can check out their products at Global Poker and Chumba Casino.
Everybody needs an account at one of these online poker rooms! They're the biggest, the best, and we get you the best poker bonuses. Check out our online poker section for details on all the online poker rooms around.