Sports Fan? See How to Win a Free Poker Course and a $2k Laptop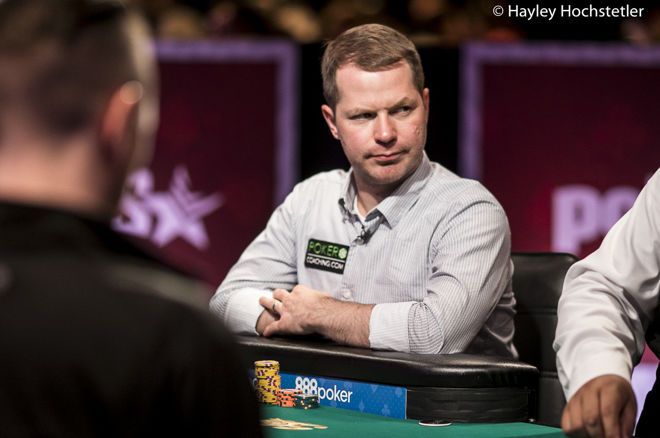 For most poker players, it's pretty rare you get the chance to win FREE poker lessons from someone like Jonathan Little, but that's what's up-for-grabs here!
Our friends at Oddschecker are rolling out a brand-new, free-to-play sports trivia game called Triviachecker that not only lets you show off your sports knowledge, but it also gives you the chance to win an unbelievable grand prize.
If, by May 31, 2020, you have the highest score on the Triviachecker leaderboard, you win free poker lessons from 'Poker Personality Of The Year' Jonathan Little's team at Pokercoaching.com!
But that's not all.
The person who finishes first also wins their choice of a brand-new computer up to a value of $2,000!
That's world-class poker lessons AND a top-of-the-line computer if you can prove your sports knowledge is superior to everyone else.
How to Play
If you think you have what it takes, entering is simple. Just head over to Oddschecker now, sign up and start answering questions.
The test is 10 questions long, and each contestant can play 3 times per week.
Each week, your highest score is carried over and stays on the leaderboard. Then, on the May 31 deadline, the person with the highest single score wins the grand prize.
It's pretty straight forward, but there is an element of strategy to winning as well.
Contestants can use one of 4 boosts that range from knocking out potential answers as possibilities to doubling their points for a specific question.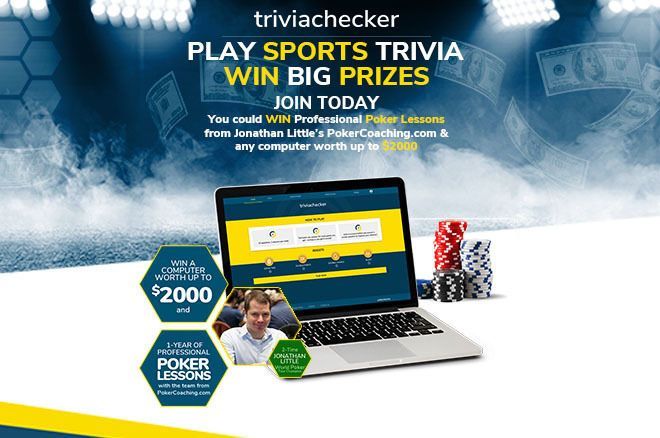 The highest amount of points you can score on a single question, without any boosts, is 1000. But, as time ticks down for each question, so do the points you get for a correct answer. It's a race against the clock just as much as it's a competition against other contestants.
And don't think you can come to the competition specializing in the NBA or knowing your stuff about Major League Baseball.
Triviachecker tests your knowledge across all major sports in order to try and find out which contestant is truly the trivia king.
So, if you're up to the challenge, head over to Oddschecker now and get started on your entries for this week.
You can read the full T&Cs here and think about what you're going to do with your new poker skills and computer once you top the leaderboard!