Vegas Poker Player Robert Gray Reportedly Dead from COVID-19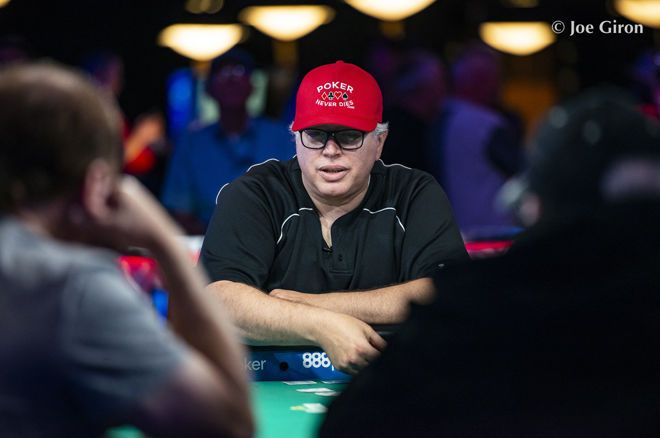 Table Of Contents
Robert Gray, a poker player who lived in Las Vegas and was known to many fellow grinders as "A-Game Rob," has died from COVID-19, according to his friend Robert Goldfarb. Gray was 56 and died sometime between Tuesday night and Wednesday night.
Goldfarb reported the news in a lengthy Facebook post:
I never thought it was a hoax but I also hadn't yet been personally touched by Covid-19 until a few hours ago when I learned that my friend Robert Gray had been infected. A week ago Sunday he said he wasn't feeling well and had developed a cough. Monday he said he was coughing less but still feeling sick with chills and body aches. Tuesday he texted that he was craving a Subway sandwich. Wednesday he was feeling better still but it was difficult to sleep and his appetite wasn't back to full grown. This past Sunday when I asked for my daily update his reply was simply "no good." Monday he replied "still sucks." Yesterday he complained that he was able to breathe fine but that deep breaths were difficult. He was finally able to get a test and would have the results in 3 or 4 days. Hopefully it wouldn't matter and that it would have come and gone by then. Today he didn't reply. It turned out the results don't matter but not because of why we had hoped. Sometime between that conversation Tuesday night and 8PM last night he passed away. I have many stories I hope I can share and I'd love to hear any story you might have of him but I don't have time for that now. I write this so that maybe a tiny bit of good can come from his death and that anyone reading this realizes the most important thing you can do to avoid dying from Covid-19 is to avoid getting this disease.
Gray's Poker Career
Gray used to be a regular in games on the East Coast where he was from and then moved to Las Vegas several years ago. There, he registered a number of cashes at various events around the city, part of his $440K in tournament winnings according to The Hendon Mob.
Last year, he had his biggest cash ever when he came very close to winning a bracelet in Event #27: $1,500 Seven Card Stud Hi-Lo 8 or Better. Ultimately, he'd have to settle for second place and $88,254 when Michael Mizrachi got the better of him heads up.
Allen Kessler, who called Gray a good friend, said that heads-up loss brought out one of Gray's greatest qualities, his ability to take bad luck in stride and remain positive.
"He was always upbeat despite any setbacks that would arise," he said. "That was just him.
"Rob didn't care about the prize money. He just enjoyed playing and chatting it up with the players."
Another friend, Jason Lipiner, said anyone watching that stream could see Gray's positive attitude.
"He was happy, animated, very cordial the entire final table," he said. "Fun to watch."
Gray had 10 tournament wins on his ledger including a WSOP Circuit ring from 2018 in a H.O.R.S.E. event. According to several players, he could regularly be found playing in mixed games around Las Vegas. Kessler said his favorites were Omaha hi-lo and stud hi-lo.
Friends Around the Game in Mourning