LearnWPT Announces 3-Day Digital Workshop with Tony Dunst and Nick Binger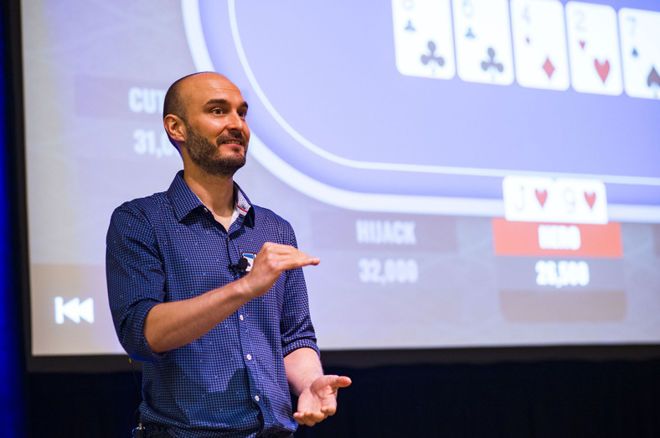 Team LearnWPT had quite the successful summer, racking up over a half million dollars in winnings to compliment 4 final tables and added 2 WSOP bracelets to their impressive trophy case. Now they are excited to share the cutting edge strategies used to dominate online this summer with you during the brand new 3-Day Digital Tournament Strategy Workshop and Lab Day Session this September 25-27, 2020.
Learn How to Apply GTO in Your Game (really!)
Game Theory Optimal is not just the hottest buzzword in poker strategy over the last few years; it's also the strategy used to win the most money in tournament poker, all time. Watch any high roller tournament and the final table will be stacked with GTO players, expertly dissecting board texture and equity advantage to determine precise bet sizing. These plays often pressure opponents into super tough decisions and appear to be nearly impossible to execute for the average player. Thankfully this isn't the case.
Today there are reasons for all players to benefit from the advancements in No-Limit Hold'em strategy that have been gained through study of Game Theory Optimal play. LearnWPT Lead Instructor Nick Binger has dedicated the last few years to extracting GTO concepts into easily digestible elements of strategy and is excited to deliver this all new curriculum on Day 1 of the 3-Day Digital Tournament Strategy Workshop + Lab Day Session. Benefit from his extensive study, including over a decade of teaching experience to players of all skill levels, and learn GTO in a structured way that will not break your game.
The Day 1 Curriculum includes key strategies for Button, Big Blind, and Late Position Defense strategies as well as advanced c-betting. Instruction focuses on identifying and factoring the key concepts of range vs range play and how to start adding more nuance to your game and help you win more pots. Each section of Day 1 will tie together the building blocks of a functional GTO strategy and give you direct access to world class poker knowledge.
During this approximately 6 hour session via Zoom, attendees will be able to ask any questions and receive a complete copy of the presentation for future study. A collection of foundational Strategy Episodes from LearnWPT is provided to each student to watch as a primer before the event so everyone will have the same solid base before the session starts.
Exclusive ClubWPT Invitational Tournament
Day 2 is all about action! Students join together on ClubWPT.com for an exclusive invitational tournament limited only to workshop attendees. Players will compete for bragging rights and the LearnWPT Team will present awards to top performers.
This event is the perfect opportunity to try new strategies and showcase skills in a safe environment of your peers while the action is recorded for analysis. Players are encouraged to play their best and note and trouble spots for follow up during the highly interactive Day 3 session.
Tony Dunst and Nick Binger on A Private Zoom Call
Imagine having just 1 of your hands analyzed in depth by a world class pro. You would certainly think they would identify and correct at least 1 of your mistakes, right? Now, imagine having 2 time WSOP Bracelet winner and LearnWPT Instructor Nick Binger, AND 2 time WSOP Bracelet winner, WPT Champion, and WPT Commentator Tony Dunst breaking down an entire tournament of cards up play on a private Zoom video conference call!
Day 3 of the 3-Day Digital Tournament Strategy Workshop + Lab Day Session is a comprehensive cards up review by Nick and Tony of the previous day's ClubWPT Invitational tournament. All the key hands will be dissected and corrections will be delivered in real time, complete with the opportunity to ask follow up questions. Since this event is not limited to a number of attendees, this likely means several hours of unparalleled access to the LearnWPT Pros and their incredible knowledge base.
For more information on how you can take advantage of this incredible opportunity to upgrade your poker game visit the event page here.