PokerStars' Grand Tour Players Have Won Over $33.5M From Knockouts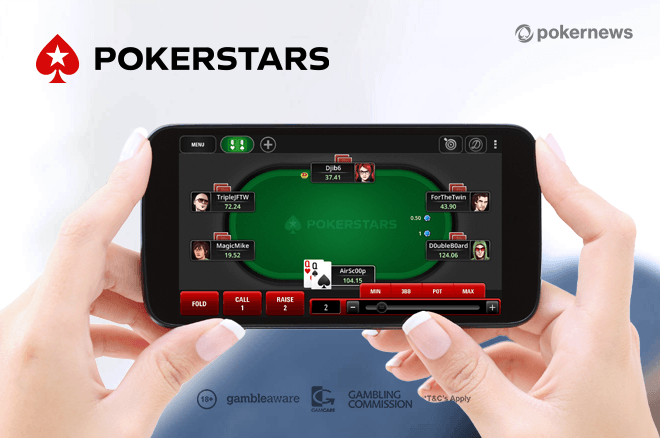 Nobody envisaged the Grand Tour to be as big, or should that be grand, as it has become when PokerStars launched it in May 2020. It's grown to epic proportions and has dished out tens of millions of dollars to date.
The Grand Tour is a twist on PokerStars' Spin & Go jackpot tournaments. It's essentially a progressive knockout tournament that's split into several stages known as sprints. You can buy into the Grand Tour at any of the six buy-in levels of $1, $2, $5, $12, $25, or $60.
The finishing line is directly linked to the value of the bounty on your head. Your goal is to increase the bounty on your own head to more than $100 by the end of a sprint.
If you finish the sprint and reach a value of $100 or more, you win your bounty value, plus all the additional bounties you've accumulated along the way.
Each sprint takes place in a four-handed Sit & Go Hyper Turbo tournament where you're pitted against three opponents who have similar bounty values as yourself. All you need to do is defeat them and increase your own bounty's value.
Winning a sprint allows you to play another of the same value for free. You don't even have to play it immediately, meaning you could go on an epic run of form and play in several sprints for the price of one.
The Grand Tour Facts and Figures
Incredibly, PokerStars has paid out more than $33.5 million in bounties since the start of The Grand Tour and that's on its .com platform alone! Some of the bounties have been nothing short of huge. "zjuupa" got their hands on a gargantuan $149,220 bounty recently, which was almost double the previous biggest at $74,880.
Which country do you think has been the most successful in The Grand Tour tournaments? Germany is the answer. Germans have collectively won almost 11,000 sprints, look out for their famous flag when you register for a sprint!
The Grand Tour is also available on PokerStars' Southern Europe platform where French players have racked up more than 5,000 victories. The Spanish need to up their game, although one of their players, "lacabanha", currently holds the record for the biggest Southern Europe bounty, which weighed in at $51,125.
Learn more about the Grand Tour
Want To Win a Custom Bicycle Worth Over £15,000?
Images of the world's elite cyclists battling it out on twisty, mountainous roads flash through our minds whenever we hear The grand Tour mentioned. It appears this is the case with PokerStars too because they're giving away a custom bicycle worth more than £15,000.
PokerStars recently ran a survey about British people's cycling habits and discovered Brits spend a shade under three months of their lifetime cycling, the equivalent of riding from Land's End to John O'Groats 32.2 times!
They, or maybe even you, will be cycling ever more if you get your hands on the amazing custom bicycle offered in PokerStars' latest competition.
Spoon Customs and PokerStars have joined forces to create a special prize. Spoon Customs will build the lucky winner a bike perfectly suited to the winner's physiology, weight, and riding style. Some of the bike's specifications include:
Custom paint from Gun Control Custom Paint, designed by Spoon Customs and PokerStars incorporating 24k gold leaf.
Campagnolo Super Record 12 Speed EPS electronic shifting and hydraulic disc braking system
Campagnolo's Bora WPT 60mm 2-way fit deep section wheelset
Pirelli P-Zero 28mm tyres
Chris King bearings complete the build
All you need to do to be in with a chance of winning this amazing prize is complete the entry form on the PokerStars Store website before October 8 and hope your name is drawn out of the hat. It's as simple as that.
There are other prizes available including PokerStars merchandise, including a backpack and mini chip set, and a GPS Head Unit (France and Spain only). Your chances of winning are helped by this free to enter competition only being available to residents of France, Spain and the United Kingdom.
Spin & Go your way to a Sunday Million seat
Create Your PokerStars Account Here
Download PokerStars via PokerNews if you're excited to play some Grand Tour tournaments. Create your free PokerStars account and made a deposit using the bonus code "STARS600". PokerStars will match the first three deposits (when using this code) made within 60-days of creating your account, up to a combined maximum of $600.
All you need to do then is release as much of the bonus into your account as possible by playing real money poker at PokerStars. You have 180-days to earn your redemption points.
The Stars Group is a majority shareholder in Oddschecker Global Media, the parent company of PokerNews