Weekend Preview: Magnificent 77, PKO Sunday Million, and Battle of Marathon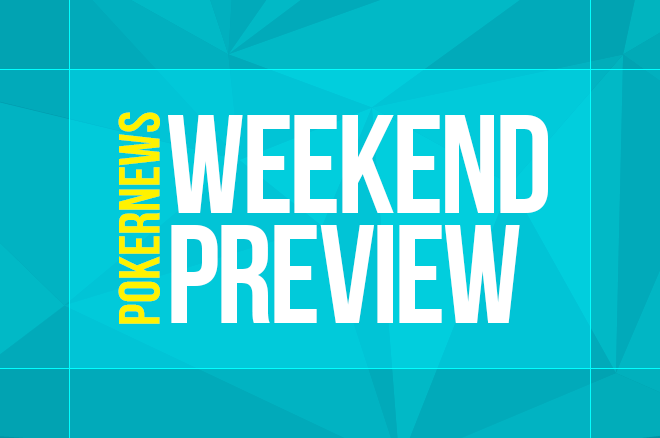 What better way to enjoy the weekend than by entering a trio of superb online poker tournaments. Players are spoiled for choice right now with operators going out of their way to provide a massive selection of tournaments for their customers.
By all means check out the offering of all the online poker sites PokerNews talks about, but definitely play in the three featured tournaments in the latest Weekend Preview.
Magnificent 77 at partypoker
We love what partypoker is doing to its tournaments as it attempts to level the playing field for all its customers. Vastly reduced late registration, acceptable finish time and limited re-entries makes its Daily Legends tournaments more appealing to pros and recreational players alike.
The Magnificent 77 is one of the new Daily Legends with this awesome setup. It costs $77 to enter, as the name suggests, and for that you get your hands on 77,000 chips and play to a seven-minute clock where the blinds start at 350/700.90a.
Late registrations slams shut at the end of the seventh level and only a single re-entry is permitted. Despite this, $30,000 is up for grabs, although it's likely the prize pool will be larger.
A $25,000 guaranteed Magnificent 77 ran on October 15 and saw 337 players buy in. "SalvadorShkryab" was the last player standing and they collected $1,874 from the main prize pool and $2,047 worth of bounties for a combined prize of $3,921. The tournament started at 9:07 p.m. CET and was done and dusted by 02:03 a.m. CET. Amazing.
Boosted Daily Legends are even bigger on Sundays
$1.5 Million Guaranteed PKO Edition of the Sunday Million at PokerStars
PokerStars' $30 million guaranteed Bounty Builder Series is in full swing and this week's Sunday Million is part of the exciting schedule. Cards are in the air from 7:00 p.m. CET on October 18 and it's going to be an epic experience.
A cool 50,000 starting stack and 20-minute blinds for the first three levels gives you plenty of bang for your buck. Levels change to 15-minutes thereafter. A bounty of at least $25 is all your for each opponent you bust and if you make it through 8.5 hours of grinding, you'll progress to Day 2. This second day begins at 7:00 p.m. CET on October 19.
The $109 buy-in is a bargain for a tournament with at least $1.5 million in the prize pool, but you can win your way in for a fraction of the cost. Dozens of satellites run right up to the start of the Sunday Million with the best value one shuffling up and dealing at 5:45 p.m. CET on October 18. This particular satellite only costs $5.50 to enter yet PokerStars has slapped a 100-seat guarantee on the prize pool. It could be your best chance for Sunday Million glory.
Check out the full Bounty Builder Series schedule
$100,000 Gtd Battle of Marathon at GGPoker
Head to GGPoker on October 17 and get involved in the BHS 143: Battle of Marathon event. Saturday's aren't traditionally a big day for online poker tournaments but GGPoker is changing that.
This event is part of the $40 million guaranteed Bounty Hunters Series. A $315 buy-in PKO event with $100,000 is just what Saturdays need to spice them up.
You receive 10,000 chips for your buy-in and play to a 20-minute clock where the blinds start at 50/100/15a. Late registration ends after the conclusion of the 10th level, so around 8:00 p.m. CET. Play gets underway at 4:00 p.m. CET.
Three re-entries are permitted so make sure you have a few buy-ins handy. There are $31.50 buy-in satellites running at 1:00 p.m. and 2:00 p.m. CET on October 17 that both have three $315 seats guaranteed.
It's also possible to buy in using tournament dollars that you can win via the rake-free T$ Builder tournaments. Alternatively, why not sell pieces of your action via the in-built staking software and recoup some of your buy-in?
Get Ready for the Saturday Session on GGPoker
---