After Huge Win Over Negreanu, Where Does Polk Go from here?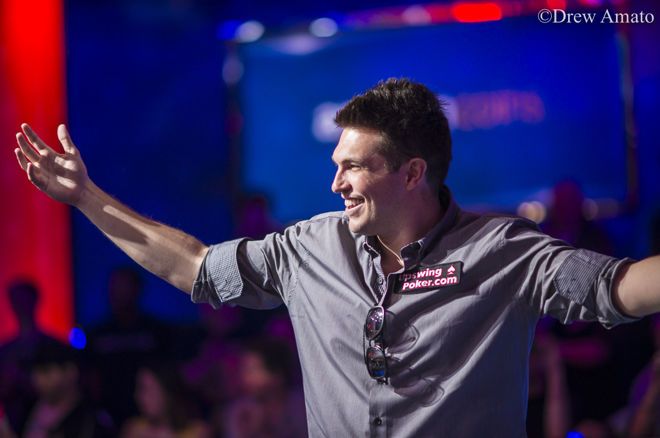 Twenty-five thousand hands of high-intensity heads-up poker probably has a way of making almost anyone sick of the grind.
So, Phil Galfond and his iron man mission aside, it's hard to blame Doug Polk when he wants a break.
But to hear him tell it, that break will be indefinite.
During, in his own words on the PokerNews Podcast, his "victory laps" following his triumph over Daniel Negreanu, he was asked about what the future holds for the man once known as "WCGRider."
"I don't think poker is really gonna be where I'm spending my time going forward," he said.
Get poker tips from Upswing here!
Not Just Once...
Back when he first became a superstar, Polk put together an incredible climb from mediocre mid-stakes pro to heads-up end boss.
Polk played all of the greatest players in the world. Emblematic of his take-all-comers attitude, he faced off Ben "Sauce123" Sulsky in high-profile challenge match and defeated him to the tune of $740,000 in winnings at $100/$200.
Only Polk knows for sure how much he piled up in winnings, but he told PokerNews in 2014 he'd won "several million." For its part, HighStakesDB had him up more than $2.1 million in tracked high-stakes games, so that certainly appears to have been a fair assessment.
At that point, with the heads-up scene less than robust, Polk began diversifying. He transitioned a chunk of his play to live tournaments of mostly the nosebleed variety. He excelled, winning more than $9 million from 2014-2017 according to The Hendon Mob, and he likely wasn't putting in the kind of travel and volume that would put that figure underwater. He also collected three World Series of Poker bracelets, again without exactly firing every bullet into every $1K on the schedule.
He also started Upswing Poker, a popular training site that continues to produce content for students looking to improve their games.
He built an industry-leading YouTube channel with more than 300,000 subscribers.
As all that happened, Polk relinquished his crown as possibly the best in the world at heads-up no-limit.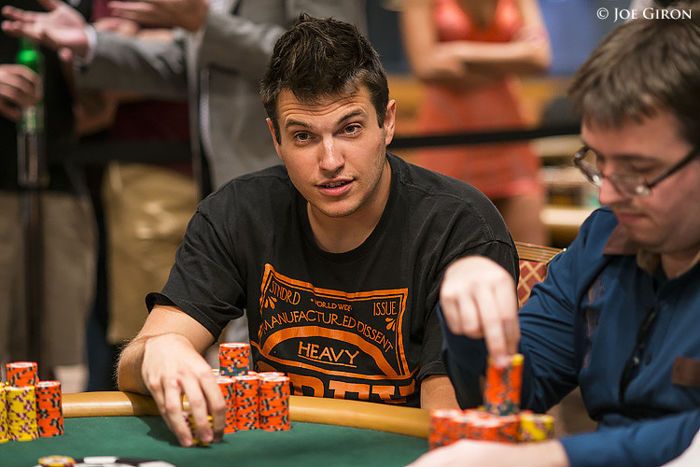 ...But Twice Atop the Mountain?
But that was fine by him, as he professed no desire to remain king of the hill. The solver era, he often said, wasn't for him.
"My heart's not in it anymore," he said. "I just don't like poker anymore. I'm sorry to say that. I really feel like I'm done.
"The actual strategy itself has essentially become botting. It's just not fun anymore. It's just memorizing shit. It sucks now, honestly, the way things evolved."
It's hard enough to make it to top dog status once. To take multiple years away from the highest level of play and make a successful return, well, few players could tell you what that's like, because few players have done it.
Even the legendary Galfond himself took a million-dollar ass kicking before he whipped himself back into elite shape.
"I think it's pretty safe to say I'm in the top 10 heads-up players nowadays."
But Polk had put in the work to make it to the top, and he was ready to do so again. He dove into the solvers he so detested and hired two top-level heads-up players to coach him back into prime condition for battle before his match with Negreanu.
When the dust settled, he'd battered his rival for more than $1.2 million, few were surprised. Perhaps more surprising was the bold claim he made in speaking with PokerNews' Sarah Herring on the podcast.
"I think it's pretty safe to say I'm in the top 10 heads-up players nowadays," he said. "Even when I look at some of the top guys, I don't think they're as strong as people might think that they are."
Polk singled out Wiktor "limitless" Malinowski as a player who receives plenty of action despite a common perception that he's currently king of the hill. That left fans salivating for another showcase match, but if it sounds like a challenge, Polk assures that isn't the case.
The Man Who Cried Retirement?
On the contrary, to hear Polk tell it, the Negreanu match only reinforced his desire to get away from the day-to-day grind and dedication required to be an elite poker player in 2021. He said the pandemic provided something of a special circumstance that made him more able and willing to stomach 2-to-3 months of solid study time and three more months of playing, all of which he called "very rigorous."
It just comes down to a very basic feeling that clouds all of the time Polk spends on poker.
"When I play poker, I don't feel happy," he said on a recent appearance on The Lock-In.
"Your options are spend countless hours deep in the lab grinding out sims or not play. And I don't enjoy sims and I don't enjoy playing, so it's kind of a no-brainer for me."
It wouldn't be Polk's first time saying he's walking away, a fact he acknowledged with a laugh saying he "doesn't want to be that guy," which may not be why he hasn't specifically been using the word retirement a bunch.
In fact, Polk actually offered some action to MJ Gonzales, rumored to be one of Negreanu's coaches.
If you wanna blast off 4 tables of 100/200 before I take my ball and go home id run a session https://t.co/QGfBbk8fIh

— Doug Polk (@DougPolkVids)
Absent the odd heads-up blastfest, Polk said he "just cannot see playing poker anything outside of super casually going forward."
While his version of casual may be far different than that of grandparents trading quarters at the retirement home, Polk has made it clear he doesn't see challenge matches in the near future. He called a rematch with Negreanu out of the question and said he isn't interested in other challengers like Bill Perkins or Dan Bilzerian.
Instead, he plans to focus back on his health and take the next year or so to figure out his next moves.
It seems his current focus has switched back to video games, the arena in which he first made a name for himself. He said his short-term goal is to build a competitive "Counter-Strike" team, and the minutiae sounds far less involved than considering correct bluffing frequencies from out of position on monotone boards.
"Still have a couple of spots open looking for power fraggers," he tweeted.