WPT Spring Festival Overlays Big, Awards ~$270K to Winner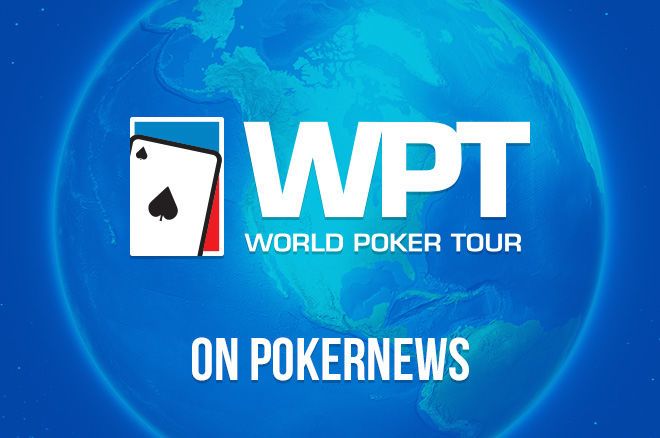 Table Of Contents
Over the weekend, a World Poker Tour champion was crowned, but it wasn't a big name like tour legend Darren Elias or out-of-nowhere story like Ilyas Muradi taking it down.
In fact, it wasn't a real name at all.
That's because the WPT Spring Festival Main Event victory by "DannyAce66" came via Poker King, a little-known — to most Western poker players — app that the WPT appears to be utilizing as a platform going forward for Asia-focused events. DannyAce66 claimed ¥1,750,000 in prize money, or about $270,000.
The WPT does not plan to release real names of the in-the-money finishers, PokerNews was told.
Official Final Table Results
| Place | Player | Prize |
| --- | --- | --- |
| 1 | DannyAce66 | ¥1,750,000 (~$270,305) |
| 2 | Tianxingjian | ¥980,000 (~$151,371) |
| 3 | Sojo | ¥730,000 (~$112,756) |
| 4 | Yuyouqianshuijian | ¥530,000 (~$81,864) |
| 5 | Mysterious11 | ¥430,000 (~$66,418) |
| 6 | Nengfeifei | ¥330,000 (~$50,972) |
| 7 | YeyeDowneyJrYKY | ¥230,000 (~$35,526) |
| 8 | Yuchuan | ¥120,000 (~$18,535) |
Sizable Overlay Shouldered
Over the course of three starting days, the tournament drew 3,505 entries for the ¥2,000 (~$300) price point.
While that number looks pretty solid at first glance, it was well below what was needed to meet the guarantee, which would have been in excess of 5,000 depending on the rake structure. That means the operators had to shoulder a hefty overlay of around $460,000.
PokerNews inquired as to whether the overlay was an expected marketing expense for a new event.
"WPT and Poker King are committed to bringing large guaranteed events to their player base, and we anticipate more of these types of events from us in the future," said WPT Vice President, Global Tour Management Angelica Hael.
Celebrities and Big Names Fire
As promised, the WPT and Poker King rolled out an extensive list of celebrities and big poker names to participate in the WPT Spring Festival Main Event.
The likes of NBA legend Allen Iverson and actor Andy Milonakis appeared in promotional clips on the Poker King Twitter feed, and sponsored players Phil Ivey, Tom Dwan and Nick Petrangelo were some of the poker stars playing as bounties.
Notables who cashed — with winnings promised to charity — were Jean-Robert Bellande, Phil Hellmuth, Ivey and Petrangelo, the latter making the deepest run to 157th place according to the live updates.
Future Status of App-Based WPT Events?
A prize pool of more than $1.5 million wouldn't look out of place in many a WPT event. In fact, it would look downright juicy in today's poker climate, in which payouts in excess of $250K are hardly an every-week occurrence.
Even the size and scope of the production was given the WPT treatment as the final table was broadcast in four languages across multiple mediums. Respected names Petrangelo and Daniel Dvoress handled English commentary with the likes of Mohsin Charania, Scotty Nguyen and Celina Lin among those filling in for other languages.
Will there be more of these app-based events down the line?
"Yes absolutely!" Hael said. "We hope to make further announcements in the near future."
If the Poker King site is to be believed, the WPT can leverage a platform with 1.2 million registered users. However, the ability to attract new players seems fairly restricted as a site rep on TwoPlusTwo claimed, "if you are NOT a Chinese, Vietnamese, or Thai citizen or permanent resident that has your own bank card you can NOT play."