Poker Legend & WSOP Bracelet Winner Tommy Hufnagle Dies at 77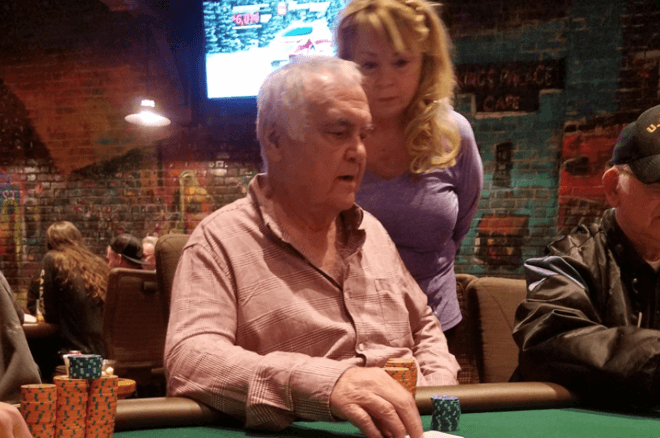 Table Of Contents
After suffering a heart attack in Mississippi on Feb. 15 that left him incapacitated and unresponsive, poker legend and World Series of Poker (WSOP) bracelet winner Tommy Hufnagle died at the age of 77 on Friday.
Born Jan. 10, 1944, and hailing from Schwenksville, Pennsylvania, Hufnagle made his way to Vegas in the early 1970s after serving in Vietnam where he became known as one of the best limit hold'em players in town.
"Tommy is one of the 'old guard' poker greats," Doyle Brunson told PokerNews on Hufnagle. "He had a work ethic that most players never reach. God bless him!"
Here's how the 1977 WSOP media guide described him:
"He ventured into the Horseshoe Casino for the World Series for the first time last year and proved his skill by finishing third. His reputation as one of the world's best all-around poker players derives from his talent as a very high limit player, and if he were to concentrate on no-limit playing, he could very well be number one in the World Series. The handsome, 34-year-old Hufnagle enjoys water skiing, boating and weight-lifting. He's a health-conscious nonsmoker."
Career Highlights
According to The Hendon Mob, Hufnagle amassed $866,372 in live tournament earnings dating back to 1976. That included a WSOP bracelet victory in the $1,500 Seven-Card Stud Split event in 1998 for a career-high $139,305.
Other career highlights include third in the 1999 Carnivale of Poker II $5,000 Championship for $96,425, winning the 2002 LAPC $1,060 H.O.S.E. for $49,920, and coming runner-up to Mike Hard in the 1994 WSOP $1,500 Razz for $44,400.
He has 10 victories on his tournament poker résumé in such prestigious series as Amarillo Slim's Super Bowl of Poker, Gold Coast Open, and Hall of Fame Poker Classic, and he was known to have competed for untold fortunes in high-stakes cash games for decades.
Decades in the Game
Terry King, one of the game's best sources on the history of poker, shared some thoughts and stories about Hufnagle with PokerNews.
"He was one tough son of a gun back when," she recalled. "He turned a craps table over by himself. Tommy was a beast as a player. He was always one of the best all-around players ever."
In 2017, David Kopp shared a story from 1979 when he was just 23 and in Las Vegas for two years. He crossed paths with numerous poker legends, including Hufnagle.
"Stud-8 was new — it had just hit town a year ago — and even the other professional players hadn't mastered it yet. There were two guys in their 30s (this seemed impossibly old to me at the time) who both played it very well. Ken (Skyhawk) Flaton and Tommy Hufnagle. They were both well-known and well-respected. They had been in the Army together and they always swapped 10% with one another in any tournament they both played. (In those days, there was only the WSOP and Amarillo Slim's Super Bowl of Poker. Only two major tournaments a year.) It was a big boost to my ego when they asked me to be in on their 'swap 10% deal.' They were an odd pair. Tommy looked like Bluto from Popeye and Kenny looked like the quintessential aging Jewish guy from New York."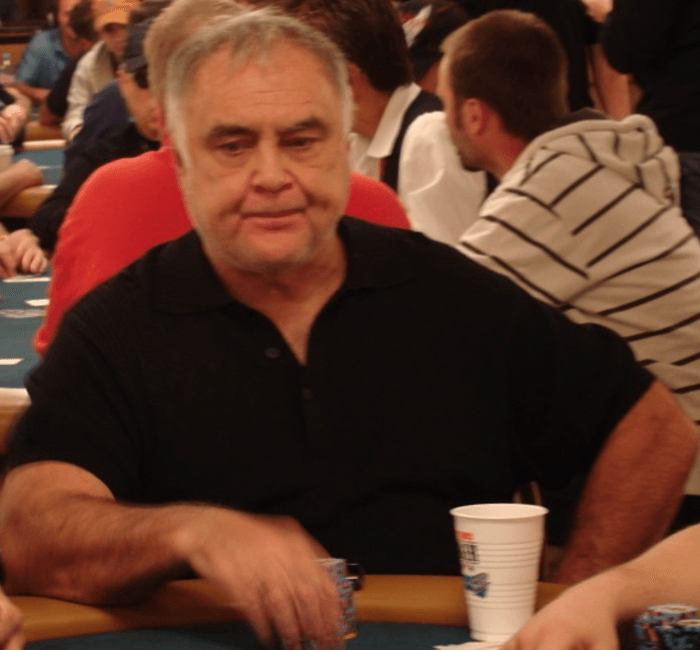 As PokerNews once reported, Hufnagle was also friends with one of poker's most iconic duos.
"Hufnagle ran with the Gold Dust Twins in the late 70s and early 80s — Chip Reese and Danny Robison. The Twins, so the legend goes, arrived in Vegas with $700 between them and ran it up to over $2 million playing poker and gin and betting on bowling and other games. Everything they touched turned to gold."
In his autobiography "The Godfather of Poker," Hall of Famer Doyle Brunson recounted winning the 1976 WSOP Main Event (22 entries) and having to contend with Hufnagle during three-handed play.
"With his youth, talent, and flashy style, Hufnagle had earned his nickname of 'Fast Eddie' from the movie 'Hustler' starring Paul Newman and had already put in an impressive performance. I would have liked his chances if I hadn't been at the table."
Brunson eventually busted Hufnagle with pocket jacks holding against eights, and then he bested Jesse Alto in heads-up play to win his first Main Event title. Back then, it was winner take all, so neither Alto nor Hufnagle received any money while Brunson banked $220,000.
Hufnagle's last tournament cash came in the 2016 Wynn Summer Classic $600 Seniors Event when he finished in 45th place in a 347-entry field.
PokerNews offers condolences to the family and friends of a true poker legend.
Lead image courtesy of John Holley. Other images courtesy of Hufnagle's daughter, Lesley Erica.