Formula 1 Driver Daniel Ricciardo in partypoker Responsible Gambling Video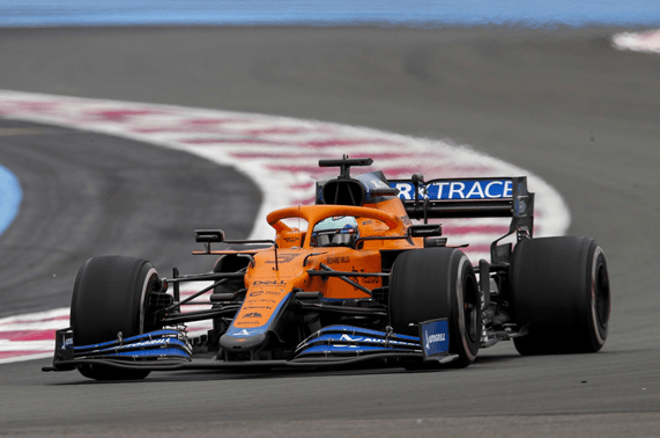 Australian Formula 1 star Daniel Ricciardo has appeared in a new video from partypoker, promoting responsible gambling.
"Only when we're in control are we in charge of our own race," Ricciardo in the video. "It's sometimes important to hold back, take a break and take stock. It's important to know when it's time to pit."
partypoker partnered with McLaren last month, in a multiyear deal that would see the two brands appear on McLaren Racing's Formula 1 cars.
Ricciardo: "We Race at the Limit"
Ricciardo made his Formula 1 debut in 2011. After starting out with HRT, he moved to Toro Rosso before being promoted to Red Bull where he raced for five seasons. He spent two seasons with Renault, before moving to McLaren in 2021.
"I always remember my limits are my limits."
"In Formula 1, we race at the limit," Ricciardo says in the video. "We get the best out of ourselves. We get the best out of the car. Only then can we know we've done our best.
"Having the skill is important, but so is the ability to stay in control. That's why it's important to have the right skills and the right team around you. I always remember my limits are my limits. You push above them and you're out of control, and keeping in control is what it's all about."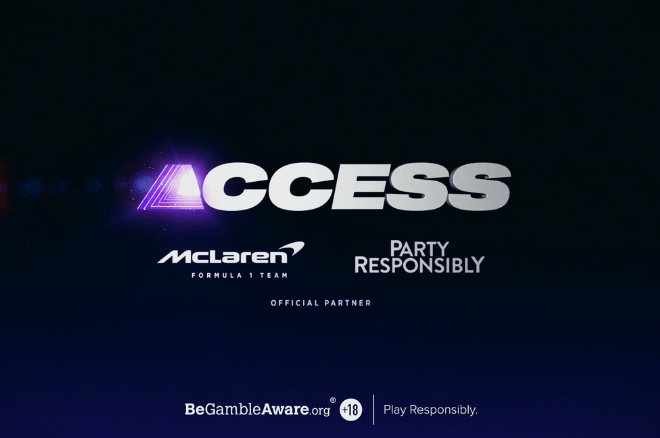 partypoker and McLaren Partnership
McLaren's partnership with partypoker started ahead of last month's Monaco Grand Prix. As part of the partnership, a new activation platform called Access has been set up to provide a range of dedicated content and exclusive experiences.
Ricciardo is also set to feature in a special poker tournament, details of which are yet to be released.
---
Related: McLaren Racing partners With partypoker and PartyCasino
---
Originally from Perth, Western Australia, Ricciardo will no doubt know the rich history of poker in Australia. As of June 2021, 30 World Series of Poker bracelets have been won by Australians. Australian poker legend Jeff Lisandro has won six in total, with Australia's Robert Campbell crowned WSOP Player of the Year in 2019.
Ricciardo isn't the only Formula 1 driver with an interest in poker and gambling, with seven-time World Champion Lewis Hamilton previously spotted playing online.
Racing driver Dani Juncadella also plays poker, attending EPT Prague in 2017, having been a test driver for former Formula 1 racing team Force India.
---
Related: What Are The Best Features of the partypoker Mobile App?
---
Claim €40 Worth of Tickets When You Join partypoker
See why McLaren Racing is partnering up with partypoker by downloading the partypoker software via PokerNews. Do this, create your free account, before deciding how much to deposit into your account because the partypoker welcome bonus is two-tiered.
Deposit just $10 to receive $10 worth of SPINS and MTT tickets over the course of a week
Day 1: 2x $1 SPINS tickets + 1x $3.30 MTT ticket
Day 2: 4x $0.25 SPINS tickets
Day 4: 1x $3.30 MTT ticket
Day 6: 4x $0.25 SPINS tickets
Increase your deposit to $20 and receive $30 worth of tickets over the course of a week:
Day 1: 1x $5 SPINS ticket + 1x $3.30 MTT ticket
Day 2: 2x $1 SPINS ticket + 1x $5.50 MTT ticket
Day 4: 1x $5.50 MTT ticket
Day 6: 2x $3 SPINS tickets + 1x$3.30 MTT ticket
Will Shillibier is based in the United Kingdom. He started working for PokerNews as a freelance live reporter in 2015 and joined the full-time staff in 2019. He graduated from the University of Kent in 2017 with a B.A. in German. He also holds an NCTJ Diploma in Sports Journalism.