Get Ready For the Massive Omaholic Bounty Main Event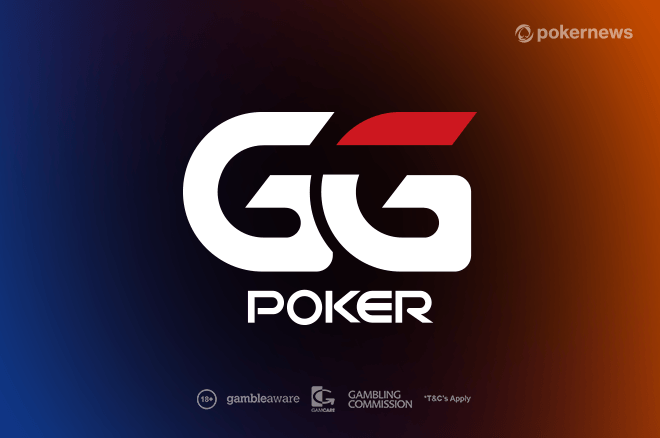 GGPoker has been awash with pot-limit Omaha aficionados for the past week thanks to the Omaholic Series being in full swing. There has been a ton of four hole-card action on the site, and some huge prizes won.
Even larger prizes are set to be dished out this weekend when the Omaholic Series concludes with a $400,000 guaranteed Bounty Main Event, plus a $5,250 Super High Roller edition, and a $10,300 Super High Roller event.
PLO Poker: A Beginner's Guide to Pot-Limit Omaha
$400,000 Guaranteed $52.50 Omaholic Bounty MILLION$ Main Event
The Omaholic Bounty MILLION$ Main Event is the PLO tournament you need to play if you only play one Omaha MTT this year. It only costs $52.50 to enter yet GGPoker has slapped a $400,000 guarantee on the prize pool! The mathematicians will have worked out the tournament needs 8,000 entrants to hit the guarantee; a shade under 2,800 had bought in at the time of writing.
There are a couple of dozen $52.50 buy-in flights taking place in the run-up to the final day on July 4. You sit down with 25,000 chips in each of the flights, and play to a 10-minute clock where the blinds start at 100/200/25a.
Unlimited re-entries are allowed until the end of the 12th level with the curtain coming down on each Day 1 once the 15th level concludes.
The final stage commences at 9:30 p.m. BST on July 4 where blinds and antes are 1,500/3,000/350a and the clock increases to 12-minutes.
Do not worry of the $52.50 buy-in is out of your reach because satellites are running all day every day with buy-ins from only $1.10.
David Szep Wins GGPoker's Super MILLION$ At Very First Attempt
$300,000 Guaranteed $10,300 Omaholic Super High Roller
Shuffling up and dealing at 8:10 p.m. on July 4 is a huge PLO tournament that we cannot wait to see get underway. It is the Omaholic Super High Roller, a $10,300 buy-in affair with $300,000 guaranteed to be won.
Of course, $10,300 is way out of the reach of the majority of PokerNews readers, but these super high stakes tournaments are amazing to watch, not least because they attract some of the very best poker players in the business. PokerNews will, of course, recap the action of this monster-sized PLO event once its champion is crowned.
$150,000 Guaranteed $5,250 Omaholic Bounty Super High Roller
Slightly less costly but still with a buy-in large enough to attract a stellar field is the $5,250 Omaholic Bounty Super High Roller. It kicks off at 6:40 p.m. BST on July 4 and guarantees at least $150,000 will be won by the time there is only one player standing.
Judging by the players who have bought in early, including Niklas Astedt, Christian Jeppsson, and Joakim Andersson, we are in for a real PLO treat once the cards are in the air.