Daniel Negreanu Inspires Latest ClubGG WSOP Main Event Seat Winner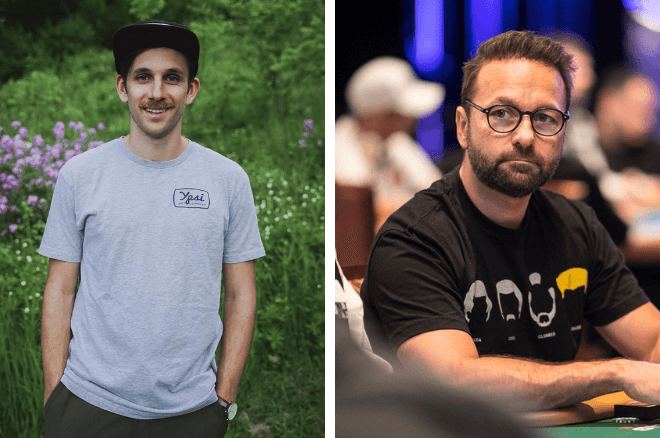 Table Of Contents
Over the course of his career, Daniel Negreanu has been a role model to poker players and fans around the world. Even in 2021, that is no different as is the case with Jaret Villareal, the latest winner of a 2021 WSOP Main Event seat through ClubGG.
Time is ticking until this year's Main Event, but Villareal can rest easy knowing that he's already secured his seat and is in with a chance of winning some life-changing money.
Win Main Event Seats with ClubGG
Get unlimited entries to 2021 WSOP Main Event satellites for just $49.99 with ClubGG!
Poker Origins
Having learned to play with his neighbour and older siblings, Villareal said that he got a reputation for folding a lot of his hands.
"They'd make fun of me for folding, but the patience would always prove to pay off. Playing purely recreationally now, I still value the extreme patience and discipline it takes to run deep in a large MTT."
Dream come true!!! 2 years ago I told myself that someday I'd enter the WSOP Main Event, and last weekend I won the… https://t.co/1COXVRsq6k

— Jaret Villarreal (@jwv9723)
ClubGG Experience
Villareal said he discovered ClubGG through GGPoker Ambassador Daniel Negreanu.
"He's been putting out some great live content lately. He mentions ClubGG all the time as a new way for players in the United States to take part in the action.
"Both Daniel Negreanu's and Jonathan Little's Tournament Masterclass have really helped me elevate my game to that next level over the last couple of years. I'll be applying the concepts daily in practice, as well as re-watching the entire 2019 and 2020 WSOP Main Events."
"As ClubGG's popularity increases, I can't wait to see what else is coming."
With the opportunity to win WSOP Main Event seats from almost anywhere in the United States, Villareal says that it's been an incredible opportunity to be a part of, whether that's the software available on the platform or the opportunity to engage with other fans and players on GGPoker.
"I also think the unique subscription model is fantastic for players that don't want to shovel a bunch of money into satellites in order to play the biggest events of the year. As ClubGG's popularity increases, I can't wait to see what else is coming."
It took Villareal just two attempts to win his Stage 3 and secure his place in the 2021 WSOP Main Event. He says the entire experience was exhilarating, especially four hours into the tournament once he reached the final table.
"The nerves really started kicking in. I really wanted to ensure I could enter the final table as a big stack and have a great shot at taking down the top 3. I may have taken ICM overboard in many spots over the final couple of hours, but you almost had to in an all-or-nothing situation like this."
---
Read More: U.S. Player Bags 2021 WSOP Main Event Seat Via ClubGG
---
Winner's Reaction
As with any player who has won life-changing money, or in this instant the opportunity for life-changing money, Villareal's reaction was unsurprisingly one of complete and utter joy.
"As soon as I won, I screamed, and my dog thought I was going insane. My wife was with me at that moment, and I think she's only beginning to realize how important of a win this was for me.
"My wife was with me at that moment, and I think she's only beginning to realize how important of a win this was for me"
"As more and more players are discovering ClubGG, I can only imagine how much harder it's becoming to win. Each new Sunday Stage 3 includes what looks to be 100+ additional players."
But with his WSOP Main Event ticket already locked up, Villareal doesn't have to worry about a potential 100+ additional players. What he does have to worry about, is a field of potentially over 8,000 later this year.
"This will be my first time in Vegas, so I'm really just looking forward to being immersed in the atmosphere that is the WSOP in a very unique fall season where many others will be just as excited to be there after the 2-year live WSOP hiatus."
The hiatus may have dragged for some people, but for others including Villareal it's given them the opportunity of a lifetime to play in the Main Event.
Will Shillibier is based in the United Kingdom. He started working for PokerNews as a freelance live reporter in 2015 and joined the full-time staff in 2019. He graduated from the University of Kent in 2017 with a B.A. in German. He also holds an NCTJ Diploma in Sports Journalism.