Friends Rail Poker Player Fighting ALS in WSOP Main Event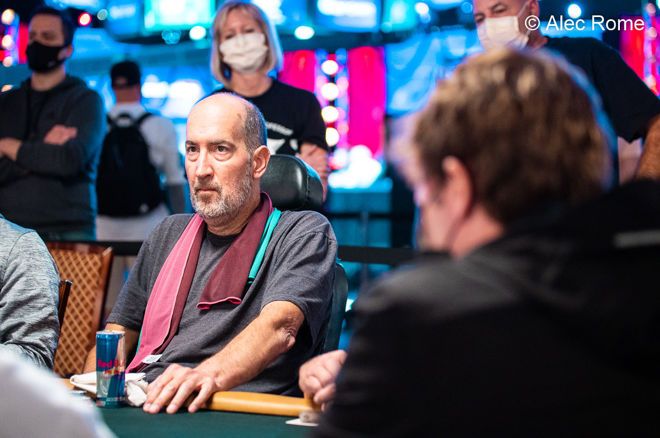 Table Of Contents
Andy Talbot, a long-time poker fan battling amyotrophic lateral sclerosis (ALS), entered Day 1d of the 2021 World Series of Poker (WSOP) Main Event on Sunday. He wasn't alone as his home game friends surprised him by showing up to watch him compete.
Talbot, 57, is a former general aviation pilot who would fly from his home in Northern Nevada to compete in a home game in San Jose, California, hosted by his friend Mark Atherton, who is also in attendance at the WSOP.
Not Giving Up
In March 2020, his fiance Melanie Enman told PokerNews, Andy began slurring his speech, which was concerning to his friends and family. It wasn't until June 2021, however, before he was officially diagnosed with ALS, a progressive neurodegenerative disease that affects nerve cells in the brain and the spinal cord. There is currently no cure for ALS, but that didn't stop Talbot from living out a dream of playing in poker's most prestigious annual tournament.
Enman said that they're hopeful a trial drug called AMX0035 will be fast-tracked and delivered to them by the first of the year. Their hope is that the drug will help his condition and extend his life while also improving his quality of life.
On Monday, Talbot and Enman will fly to the Grand Canyon to get married. His focus on Day 1d, however, is on playing poker. A number of Talbot's home game pals and family showed up at the Rio and stood behind him cheering him on as he competed in the Main Event.
McEachern, Home Game Pals Rail Talbot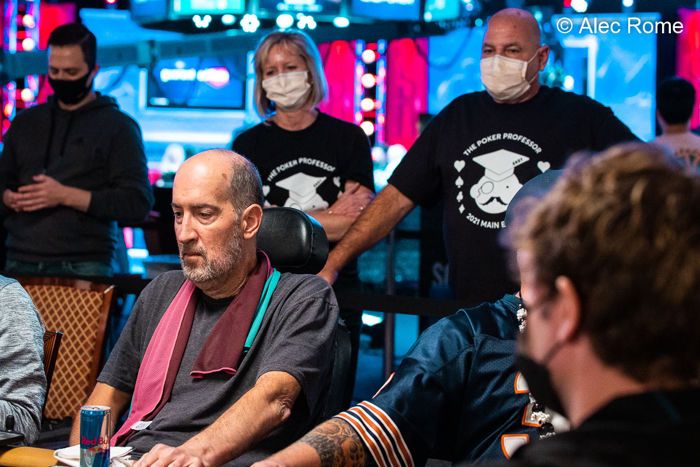 The group of home game players includes Lon McEachern, the long-time WSOP TV announcer, who has known Talbot for over 15 years. The two have played against each other for many years in a home game in San Jose.
WPT Executive Director Matt Savage has also known Talbot for many years. In fact, Talbot has competed in Savages' annual golf tournament in Las Vegas.
"I've known Andy for over 35 years and he's always been a great friend," Savage told PokerNews. "He is a good golfer but had the nickname 'The Human Rain Delay' due to his deliberate approach to the game."
Savage referred to his friend as a "reliable and trustworthy guy that never had a bad word to say about anyone." The long-time tournament director who is one of 10 Poker Hall of Fame finalists said that Talbot is an amateur poker player who would often call him during home games to help with a ruling in a game.
"Thirty years ago we used to play small limit poker games that I'll never forget," Savage said.
At the dinner break on Day 1d, Talbot left the table with 26,000 chips remaining, down from his 60,000-chip starting stack.
Check out our 2021 WSOP Hub here!