SLOWPLAY Nash Clay Poker Chips Set - The Ultimate Poker Experience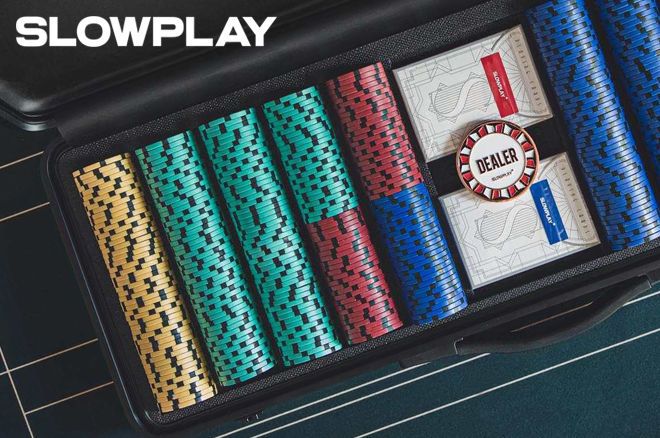 Whether you want to wow the whole table with it or to treat your loved ones, the SLOWPLAY Nash clay poker chips set is the answer.
For those who are searching for authentic poker chips set with taste and fine quality, whether you want to wow the whole table with it or to treat your love ones, the SLOWPLAY Nash clay poker chips set is the answer.
As an upcoming brand founded by a group of committed poker players including top aviation industry engineers and senior graphic design artists, SLOWPLAY has proven itself by building each of their product with heart. The Nash poker chips set is the perfect example of their devotion.
SLOWPLAY Nash Chips Set Key Features
The top-notched quality, sleek design, and fine-tuned details would allow even experienced players to be amazed by its performance:
Built with double injection and an iron core, each 14-gram Nash clay poker chip is well-balanced in weight, allowing players to enjoy a nice heft. A slightly matte finish enables the chips to be smooth but not too slippery to be stacked.
The Nash poker chips set comes with an innovative chip carrying case whose with an outer shell is made of premium German Bayer Polycarbonate material. This full-body black case is crafted from one-piece injection molding and consisted of a custom aluminum alloy frame, zinc alloy locks, as well as a large leather handle, making it not only exceptionally sturdy, but also super portable.
Inspired by the Art Deco style of the early 20th century, symmetrical and simple geometric composition are embodied in the poker chips set design, which perfectly combine the grandeur of the roaring 1920s and contemporary simplicity to elevate the poker experience to a new level. The saturated and contrasting colors provide the ultimate pleasure to the eye.
Everything you need to start a memorable poker night with your family or friends is included in the set. Thanks to the exquisite craftsmanship and unique design of every compartments component in the SLOWPLAY Nash clay poker set, it also wins over approval from countless poker enthusiasts, allowing it to be one of the very few 5-star, top- selling poker sets on Amazon worldwide. It is a must-have that guarantees to offer brand new excitement at your poker table.
Shop now by clicking this link, with complementary shipping available.
Sponsor-generated content from SLOWPLAY