Sucker Punching a Giant? 5 Craziest Poker Player Prop Bets Ever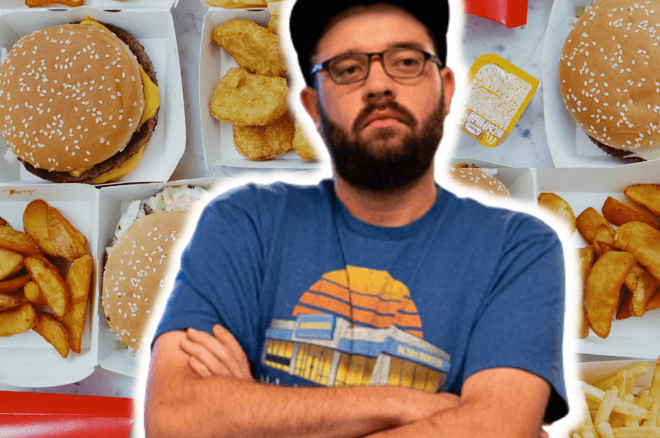 Landon Tice and Patrick Leonard discussed a $100,000 prop bet last month, one that likely will never happen, that would require the former to live at Bally's in Las Vegas — the WSOP site — for a full year, but it's far from the wildest wager ever made by a poker player.
Earlier this year, Doug Polk began a body fat-loss prop bet with Bill Perkins. The owner of The Lodge Poker Club in Texas must lose 50% of his body fat within a year or pay the hedge fund manager $200,000.
Mike Matusow famously, or infamously, lost a $2 million prop bet in 2010 to Ted Forrest, who won the wager getting 20:1 odds when he dropped about 50 pounds within a few months.
In 2018, Rory Young, an Australian poker player, bet $100,000 that he could spend an entire month in complete isolation locked inside a dark room with no access to daylight.
Legends of the game such as Stu Ungar, Phil Ivey, and Doyle Brunson have also all partaken in some insane and utterly ridiculous prop bets over the years. But none can top the five wild and whacky wagers on this list (in no particular order).
Hennigan Can't Hack it in the Heartland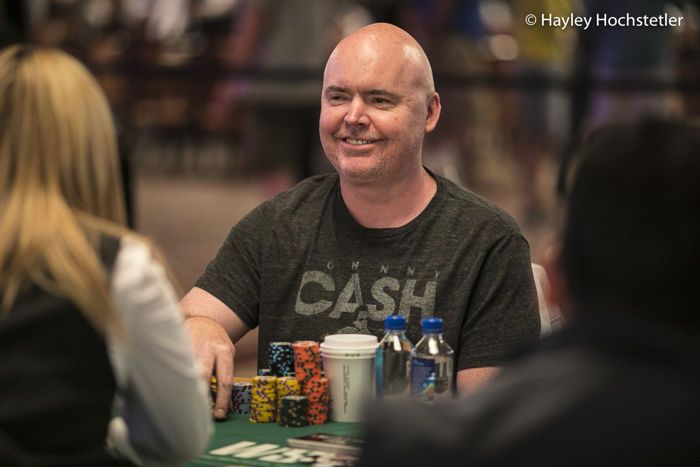 Many years ago, John Hennigan made a six-figure wager (rumored to be $100,000) that he could leave the 24/7 Las Vegas degenerate-friendly lifestyle to spend six weeks in Des Moines, Iowa, a town most suitable for 9-to-5'ers. That's a piece of cake, which I know from experience having lived in the Hawkeye State's capital city for most of the first 30 years of my life. Where's my $100k check?
"Johnny World," however, must have thought Des Moines was too exciting for his blood. The Poker Hall of Famer lasted all of two days before he decided to buy out of the bet and return to Sin City. Perhaps he was turned off by all the mullets on the east side of town.
For the record, Mr. Hennigan, Des Moines consistently ranks among the top places to live in the United States, according to the U.S. News & World Report. So much for the accuracy of the "Johnny World" moniker. More like "Johnny Anywhere in the World but Iowa," apparently.
Selbst Makes a Drunken Bracelet Bet
If there's one thing costlier than drinking and driving, it's drinking and betting against a motivated Jason Mercier. That's precisely what Vanessa Selbst did a few months prior to the 2016 World Series of Poker (WSOP), and it turned out to be a huge mistake.
According to Selbst, she got blackout drunk during the PokerStars Caribbean Adventure (PCA) in January 2016 and laid 180:1 at $10,000 against Mercier winning three bracelets that summer.
Losing the bet would cost the PokerStars Team Pro member at the time $1.8 million. But the odds on anyone — even Phil Hellmuth — winning three WSOP events in one summer are slimmer than slim.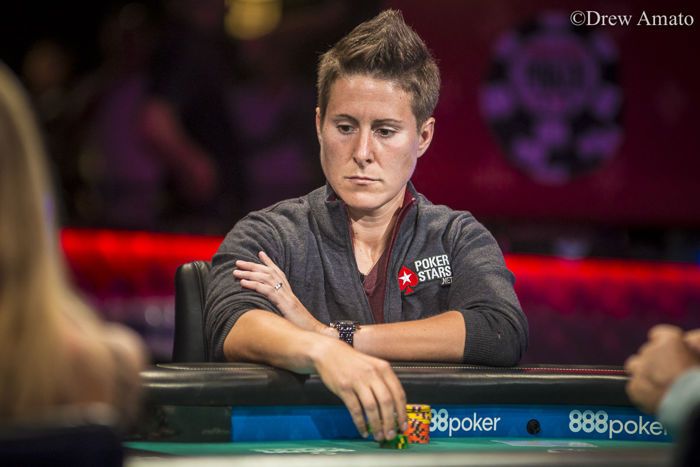 So, no big deal for Selbst, right? Not exactly. Early in the series, Mercier took down Event #16: $10,000 No-Limit 2-7 Lowball Draw Championship. That gave her a bit of a sweat, but her fellow PokerStars Team Pro member was only one-third of the way to victory.
Two days later, however, Mercier was heads-up for the bracelet in Event #20: $10,000 Razz Championship. Selbst dodged a bullet as he lost to Ray Dehkharghani, but he'd go on to win his second bracelet later in the week, that one in Event #24: $10,000 H.O.R.S.E. Championship.
The reality of potentially losing a significant chunk of her net worth was settling in for one of poker's top female players of all-time. Selbst would inevitably hedge off the bet to mitigate loss following a refusal from Mercier to cancel the wager on the basis that she was supposedly heavily intoxicated when the terms were agreed upon. In the end, Mercier never won a third bracelet in 2016, but he did earn WSOP Player of the Year honors.
Reverse Diet Prop Bet
Weight loss prop bets have been in style for the past few years. Michael Noori, however, unintentionally attempted one in reverse. In 2017, the poker player, getting 5:1 odds, bet he could eat $1,000 worth of McDonald's food over a 36-hour period.
There were some stipulations to the wager, most notably that he could only eat $200 worth of salads, and beverages didn't count. McDonald's, the most popular fast food joint in the world, features a notoriously unhealthy, but weirdly tasty menu (you know you love a Big Mac!). Some might argue it's one of the leading causes of obesity.
Noori's biggest challenge, perhaps, was the price of food at Mickey D's. A Quarter Pounder with Cheese and a large French fry is only about $7-$8 depending on the location. Eating $1,000 at a fancy steakhouse within 36 hours might be doable for a professional eater (yes, that's actually a thing), but this prop bet was virtually impossible. Even Joey Chestnut, who can crush over 70 hot dogs in five minutes, couldn't pull this one off. Well, for the sake of humanity, we'd like to think he couldn't.
The poker player gave it a shot but tapped out hundreds of dollars short of victory. When all was said and done, however, some good came of this unhealthy challenge. Noori helped raise money for charity, so everyone won in the end.
Baiting Brutus into a Bar Fight
Legend has it that Johnny Moss, the three-time WSOP Main Event champion, paid $1,000 to get his butt kicked in a bar fight. Well, that's essentially what ended up happening.
Moss, who passed away in 1995, once supposedly instigated a fight against a known skilled local boxer. If he could beat up this experienced fighter, he'd win $15,000. Lose the fight and he'd owe $1,000. Oh, and probably spend a few nights in the hospital.
The Poker Hall of Famer was given one advantage in the fight. Per the conditions of the wager, he was permitted to take the first shot. So, he approached the much bigger fighter and sucker punched him. He still predictably got whooped and ended up in the hospital, but he learned a valuable lesson in the process — 15:1 odds on a 0% shot aren't good odds.
Moss finished his poker career with nine WSOP bracelets, the most ever when he died. He's now tied with Erik Seidel for fifth all-time, seven behind Phil Hellmuth.
Beating NBA Stars at Shooting Free-Throws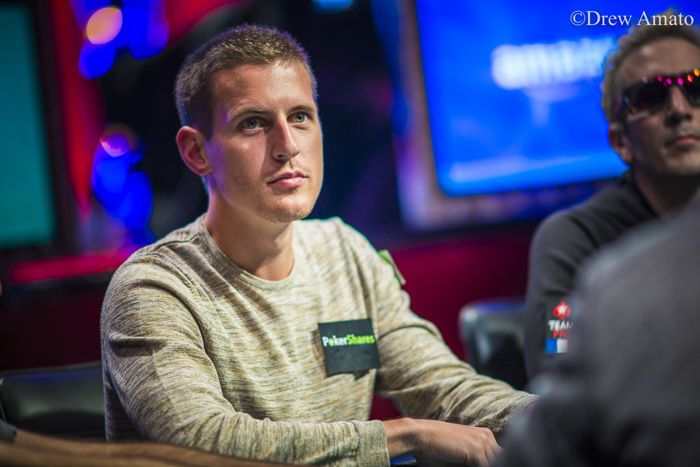 Here's a little gambling advice: If you're accepting a prop bet against Mike McDonald, just go ahead and immediately hand over your money. There's no point in wasting time, he's going to win.
In April 2020, "Timex" bet $250,000 that he could make 90 out of 100 free-throw attempts by the end of the year. That appeared to be a tall task considering he had minimal basketball playing experience.
Hitting 90% in one series of 100 attempts isn't easy even for the best shooters in the world. Golden State Warriors superstar Steph Curry holds the NBA record or highest free-throw shooting percentage at 90.8%, right at where McDonald had to get to win his prop bet.
Shooting during the pressure of a game in front of 20,000 fans isn't as easy as in an empty gym. But McDonald is no athlete and even most professional basketball players wouldn't hit 90/100 consistently. But "Timex" could take all the time he needed so long as he shot 90% in one series of 100 attempts by December 31, 2020.
By late August, he had completed the bet, which shouldn't come as any surprise to anyone. McDonald is one of the smartest gamblers in poker, and he doesn't seem to gamble often without knowing he has an edge.