Adrian Mateos on High Roller Players: "We're Not Robots, We're Just Really Good!"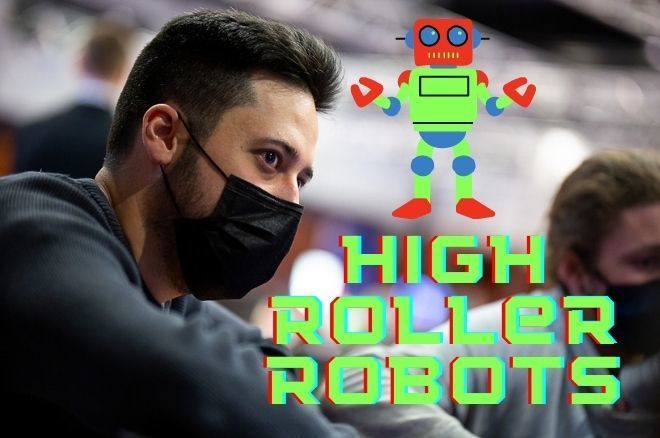 Table Of Contents
The list of Adrian Mateos' poker accomplishments is a long one. The first Spanish European Poker Tour Main Event winner. A WSOP Europe Main Event champion. Three additional bracelets, the most recent coming just last year.
He's one of the most recognizable European faces in any High Roller tournament, with a poker resume that speaks for itself. PokerNews sat down with Mateos to discuss what it felt like to be back in Prague, how he approaches High Roller tournaments and what he thinks of the new players jumping into the biggest tournaments in the world.
Five Spanish Poker Players to Watch in 2022
Back in Prague
Mateos said he missed the EPT a lot during the pandemic, and had been looking forward to coming back and playing in what is his favorite tour.
Jumping straight into the High Rollers, Mateos has already cashed in the €50,000 Super High Roller. With familiar faces in action as well, the atmosphere has been jovial with players reunited after two years, and enjoying each other's company.
"Most of the guys on the High Roller scene are really good guys," said Mateos. "Some people call [High Roller players] robots, but that's not fair because they're not. They're just really good players who study a lot, and that's all."
"But we've seen some new characters over the last two years. We've played a lot of online so there are definitely new players who have been big winners online coming into the live scene. And some of them who were playing two years ago have had a bad couple of years online and have left. That's how poker economy works; some faces will change and some remain."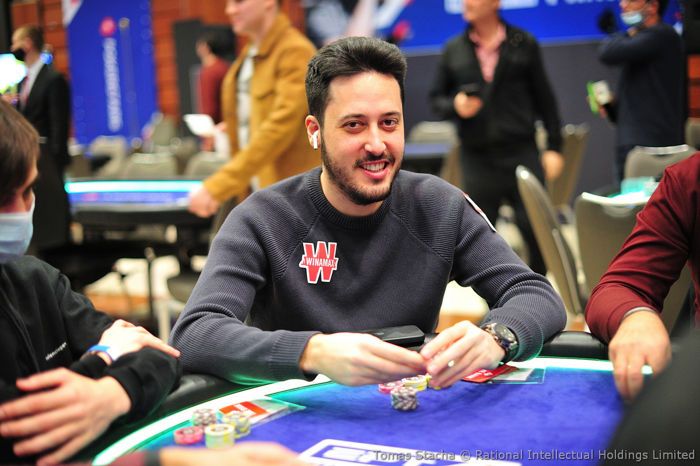 American vs European High Rollers
The break between 2019 and 2022 means that new players have emerged, and Mateos says that he still needs to work hard to remain competitive in the High Roller environment.
"Every guy who comes into the [high roller] scene is really good. They train and study and play a lot, and the level increases every year. The stakes go up, and over the last 3-4 years, ever year we play higher and higher.
"It can be really hard though. If you want to compete in these Super High Roller tournaments you have to be in the top 20-30 players in the world. It's a small percentage of people that can win at this level, so it's normal that faces can change as not everyone can win. For me it's about the challenge to maintain this status and to be a winning player."
---
Adrian Mateos Wins $250K Super High Roller for Fourth WSOP Gold Bracelet
---
Treating Poker Like a Job
We asked Mateos if he felt like he had any poker goals remaining. He replied that he sees poker, especially at the high roller level, just like any job.
"I have to be responsible. I try to stay at the top; I play a lot, I study a lot. I think it's the only way to keep playing the high rollers for a long period of time. I want to feel like I'm good at my job.
"And I still love it. That's the key to it. I don't mind putting the hours in, whether it's playing or studying, because I just love the game. I love the challenge."
To stay at the top, even after all this time, requires skill and even Mateos says that to remain in contention every year, he has to study hard to compete with an ever changing field of high roller competitors.
Will Shillibier is based in the United Kingdom. He started working for PokerNews as a freelance live reporter in 2015 and joined the full-time staff in 2019. He graduated from the University of Kent in 2017 with a B.A. in German. He also holds an NCTJ Diploma in Sports Journalism.