Chance Kornuth Joins Alex Foxen's Push for a Poker Blacklist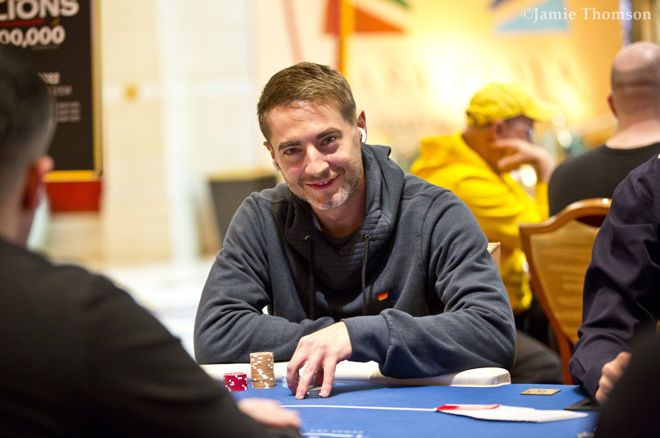 Table Of Contents
You can add Chance Kornuth's name to the growing list of poker pros calling for a "Poker Blacklist" amid recent cheating allegations against Ali Imsirovic.
Alex Foxen was first to go public, making some bold claims against the 2021 Global Poker Index and PokerGO Tour Player of the Year.
In a series of tweets, the newly married Foxen wrote that Imsirovic is "known as a cheater to almost all in the high roller community." He'd go on to suggest his fellow high stakes pro uses real-time assistance (RTA) and multi-accounts online, and "chip dumps" during live high roller tournaments.
Bracelet Winner Doesn't Hold Back
Kornuth, who won his third WSOP bracelet last year and has $9.9 million in live tournament cashes according to Hendon Mob, came out swinging on Twitter against alleged cheaters, echoing Foxen's statements. The Chip Leader Coaching founder asked for the community and poker sites to blacklist those who are caught cheating.
When a poker site decides conclusively someone is cheating, they ban them, keep their identity a secret, and disper… https://t.co/Y3NMmyiQnb

— Chance Kornuth (@ChancesCards)
He continued to write that, multi-accounting and using RTA "make losing over a large sample size extremely unlikely." PokerNews reached out to Justin Bonomo, who also tweeted similar accusations against Imsirovic and others in the high roller community, to ask him just how much of an edge using RTAs would give a player.
"A huge edge," Bonomo said. "It depends on how comprehensive their tools are. If if knows every spot, it could easily turn a nobody into being better than every non-cheater in the world. We have tools to solve every situation (in poker) individually. It's just a matter of compiling thousands and thousands of those solutions and coming up with a good piece of software to look at the right one."
People who gain an unfair advantage on a poker site are only prohibited from playing on that site and nothing else… https://t.co/sUqSz7Jh2E

— Chance Kornuth (@ChancesCards)
Kornuth then made some bold accusations against some specific players. He wrote that he's seen "multiple sources" tell him there are hundreds of players on GGPoker's banned list, "but the only two that I personally know for sure are Jake Schindler and Ali Imsirovic."
PokerNews reached out to GGPoker who provided the following statement:
"GGPoker cannot comment with regard to any individual player, due to the usual privacy concerns. GGPoker treats all matters relating to game integrity with the utmost seriousness, and our Security Team works constantly to maintain the integrity of all of our games. A variety of security measures, including the permanent banning of player accounts and the confiscation and redistribution of funds, are employed by GGPoker on a regular basis."
The WSOP bracelet winner then pondered that it's possible the reason for a lack of new young pros in the high roller scene lately is due to, as he writes, "so many players like Ali and Jake are cheating them in the bigger stakes tournaments online using RTA and multiple accounts."
...of this for a long time and stayed quiet because we are non-confrontational and typically leaning towards the in… https://t.co/gzFIP6h51n

— Chance Kornuth (@ChancesCards)
Should He Play?
On Thursday, PokerGO will host a $25,000 heads-up tournament in Las Vegas with 32 of the best players battling it out for a $400,000 first place prize. One of the competitors in the field will be Imsirovic, and not everyone is happy about it, including 2013 WSOP Main Event champ Ryan Riess.
Why was Ali invited to play the 25k heads up tournament? This was a really easy spot to not invite a confirmed chea… https://t.co/gfzBDl6tY0

— Ryan Riess (@RyanRiess1)
The tournament runs April 21-23 and Foxen and Imsirovic could meet up in the final round if they both advance unscathed through the first four rounds. That would certainly make for an intriguing match.
Best Free to Play Slots