Phil Hellmuth Defeats Scott Seiver to Win High Stakes Duel III Rd 4 for $800K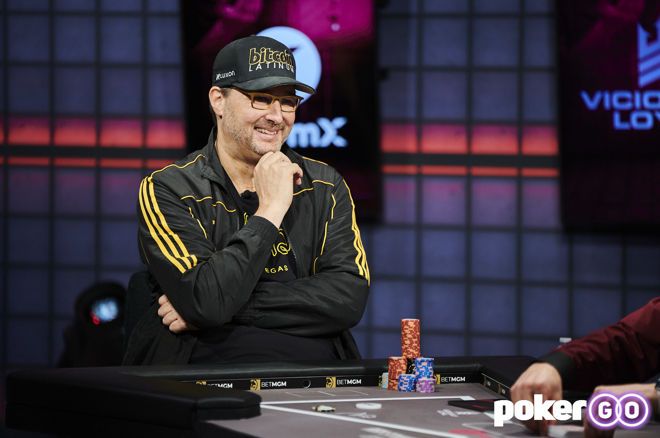 Table Of Contents
On Tuesday night, Phil Hellmuth extended his High Stakes Duel record to 9-1 after defeating Scott Seiver in Round 4 of High Stakes Duel III. Each player put up $400,000, meaning Hellmuth claimed an $800,000 prize.
Seiver can now match that if he wants a rematch in Round 5, and if he doesn't want to, the door will be open for a new competitor as Hellmuth cannot cash out until winning one more match (unless no one steps up to the challenge).
Seiver made his way to PokerGO Studio at ARIA Resort & Casino after Tom Dwan, who defeated Hellmuth in Round 2 only to lose Round 3, backed out late last week.
Check out PokerNews' High Stakes Duel Page Here!
Let's Get It On!
After Nick Schulman hosted "The Weigh-In," Hellmuth and Seiver took their seats and began play with 400,000 apiece. The two jostled back-and-forth taking turns holding the chip lead before Hellmuth upped the aggression.
He three-bet for essentially the third time in a row holding the
and Seiver called with the
. Both players checked the
flop and then Hellmuth bet 48,000 on the
turn. Seiver called, the
appeared on the river, and Hellmuth bet 120,000. Seiver seemed suspicious and gave it some thought but eventually conceded the 290,000 pot, which gave Hellmuth the chip lead.
Not long after, Seiver raised to 11,000 with the
and then called when Hellmuth once again three-bet, this time to 38,000. Both players checked the
flop as well as the
turn. When the
doubled paired the board on the river, Hellmuth bet 23,000 with his ace-high and Seiver debated long and hard before paying off with king-high. With that, Hellmuth won a 120,000 pot and pulled out to a more than 2:1 chip lead.
"I think that rattled Seiver. I don't think he thought Hellmuth was capable of value-betting ace-high on that board," commentator Brent Hanks offered.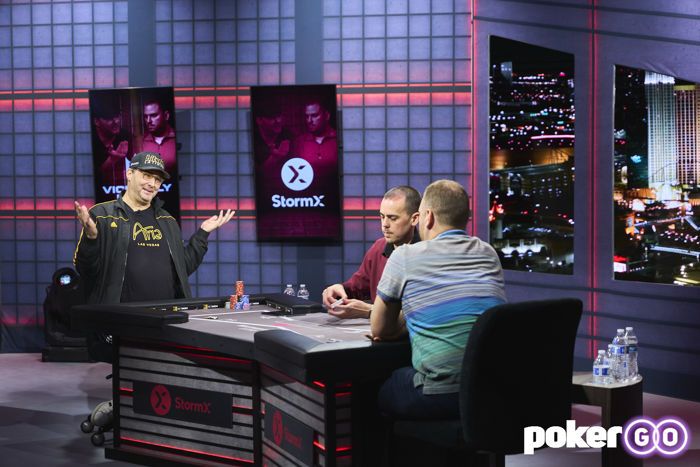 Through 200 hands, Hellmuth held 600K to Seiver's 200K, but the latter won a few pots before being on the better end of a queen-versus-jacks cooler. The two got it all in preflop and a clean runout saw Seiver double to 476,000 while Hellmuth dropped to 324,000.
Hellmuth seemed a bit tilted and three-bet with the
, which prompted Seiver to call with his
. Hellmuth continued for 44,000 on a
flop, which paired both players, and Seiver called to see the
turn. Action went check-check and the
completed the board on the river. Hellmuth bet 22,000 and Seiver just called and won a 216,000 pot, which essentially gave him a 3:1 lead.
Not to be deterred, Hellmuth battled back and reclaimed the chip lead, which marked the 21st lead change in the match. Hellmuth whittled Seiver down to just 10 big blinds before the latter shipped a much-needed double,
In Level 12 (8,000/16,000), the match officially became the longest in High Stakes Duel history surpassing the Hand No. 327 mark from Round 1 of High Stakes Duel II between Hellmuth and Daniel Negreanu.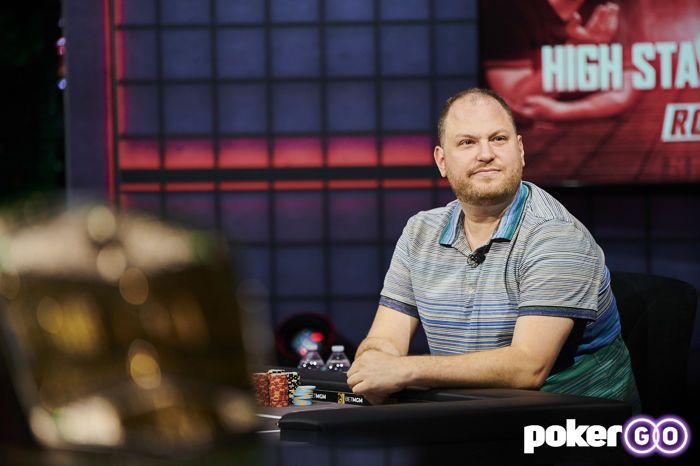 On a flop of
, Seiver bet 16,000 after flopping top pair with his
only to have Hellmuth, who had smashed the flop with his
, raise to 60,000. Seiver moved all in for 226,000 and Hellmuth quickly called. The
turn gave Seiver extra outs but the
river was not one of them.
Hellmuth clapped his hands, hugged it out with Seiver, and told him, "I had more fun playing with you than anyone else … I just enjoy the way you handle yourself."
Best Free to Play Slots
"I Enjoyed Playing Against Him"
Hellmuth added: "Scott absolutely did not give it to me. He was just tough, and that's what I was expecting. He's one of the greatest players in the world and also one of the best of his generation. He's won a fortune playing at Bellagio, and he's just a great big-bet player. I knew it was going to be a tough match, and I enjoyed it. I enjoyed playing against him. I still would have been angry, of course, if I lost, but he has so much class and handles himself so well, and that's nice. Some of the guys have been mean to me, some have lied to me, and some have been brutal to me. Sure, I get my digs in too, but Scott handled himself well. I didn't pull too much 'Poker Brat' out on him, and he knows how to handle it."
Hellmuth advanced to Round 5 while Seiver was left with 30 days to decide whether or not he would issue a rematch at the $800,000 buy-in level. Prior to the match, he did say, "I expect to rematch if (I lose)." Time will tell if he opts to take another shot.
Executive Editor US, PokerNews Podcast co-host & 2013 WSOP Bracelet Winner.