Tom Dwan & DoorDash Founder Stanley Tang Battle on High Stakes Poker Finale
High Stakes Poker Season 9 on PokerGO wrapped Monday night with some fireworks between Tom Dwan and billionaire Stanley Tang, the founder of the DoorDash food delivery app.
Episode 14 didn't produce any hands similar to the wild one we saw last week between Daniel Negreanu, Patrik Antonius, and Phil Ivey, in which Negreanu questionably folded a superior full house to the also confusing check-raise of Antonius. If you haven't seen the hand that's been taking the poker world by storm, you can do so right here.
Those same three players returned to action this week on PokerGO's season finale and were joined by Tang, Dwan, Jonathan Gibbs, Jason Koon, and Doyle Brunson for a game of $500/$1,000 no-limit hold'em.
Tang Tangles with Former Online Poker Legend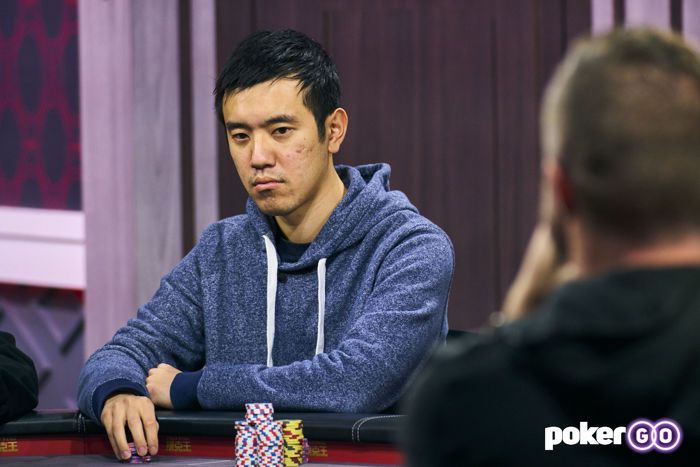 Tang and Dwan provided most of the action during the final episode of High Stakes Poker's Season 9. In both cashes, the DoorDash founder made huge river bets. Who won those pots? Let's take a look.
To start off the show, Koon raised to $2,500 from early position with the 10♣7♣ and received a call from Tang's 10♠2♠ before Dwan three-bet from the small blind to $14,000 with his Q♥Q♣. Only Tang called.
The flop came out 4♦2♥7♦ and "durrrr" bet out $22,000 and his opponent called. They both saw the J♦ on the turn, potentially bringing in a flush, so Dwan checked. Tang ripped off a bet of $40,000, which was called, and then came the 7♥ on the river. Again, Dwan checked and then faced an all-in bet of $116,000.
Facing a tough decision, the former Full Tilt Poker pro took some time to ponder his best option, which he correctly made — a call. He shipped the $389,000 pot, but he didn't end up getting the most of the battle.
Later in the show, the same two poker players battled again as Tang attempted to get his chips back. He straddled to $2,000 and held the 10♠7♠ and called a $5,000 raise of Dwan from the button, with the Q♥10♣, as did Koon in the small blind with the A♣3♣. The flop was J♥8♠Q♠ and "durrrr" bet $10,000 with top pair and a gutter ball after the action checked to him.
Koon moved out of the way, but Tang check-raised to $30,000, which didn't convince his opponent to fold. The turn was the 2♣, a meaningless card, however, that didn't stop the billionaire from firing off a bet of $40,000. Once again, that wasn't enough to earn a fold, and then they both saw the 9♠ on the river, bringing home the flush.
Tang, who made his straight, made a polarizing wager of $125,000, and Dwan had another tough decision to make. For the second time, he opted to call, but this time his hand was no good.
---
Free to Play Slots in the US
Dwan Makes Weird River Bet against Negreanu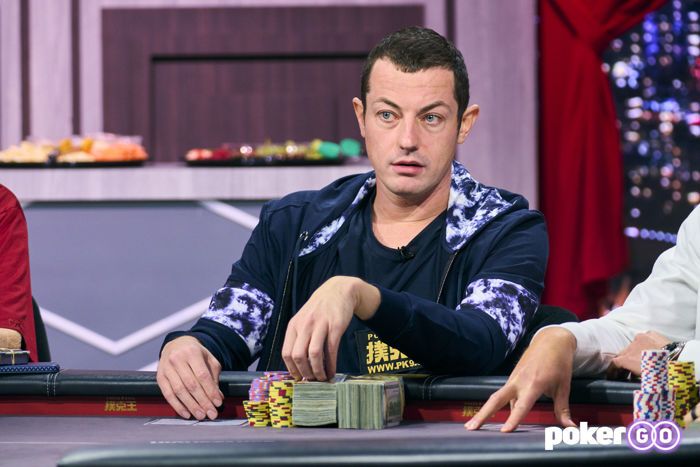 Tang wasn't the only player Dwan battled during the High Stakes Poker season finale. He also played a pot against Negreanu that was quite interesting.
Dwan opened from early position with the A♥Q♥ to $3,000 before Negreanu, holding the 10♥10♣, three-bet from the button to $15,000. The original raiser called and then both players oddly checked down to the river.
With the board reading 5♥J♠9♦2♣Q♣ and $35,000 in the pot, Dwan bet $42,000 with top pair and top kicker. Negreanu tanked for a moment before choosing to make the call only to find out his pocket pair was no good.
With that, the ninth season of High Stakes Poker has come to an end. You can catch every episode of the current season, and all past seasons, on PokerGO.
Past High Stakes Poker Recaps
Check out our past recaps from Season 9 of High Stakes Poker on PokerGO:
*Images courtesy of PokerGO.