Twitch Bans Streaming Unlicensed Gambling Sites; How it Impacts Poker Streamers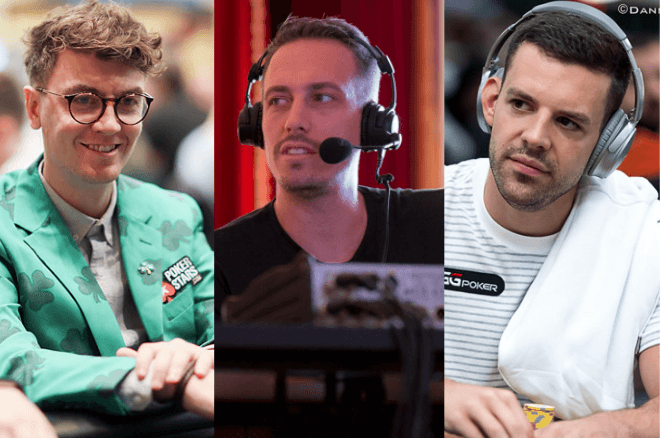 Table Of Contents
In the latest development in the debate over gambling streams on Twitch, the platform announced that it will be banning streaming of unlicensed "gambling sites that include slots, roulette, or dice games."
The policy change, which goes into effect Oct. 18 and applies to sites "that aren't licensed either in the U.S. or other jurisdictions that provide sufficient consumer protection," follows a recent controversy involving the streamer Sliker, who is accused of scamming fellow streamers out of hundreds of thousands of dollars to support his gambling habits.
The scandal led some of the platform's biggest streamers to call for a ban of gambling streams, of which there are hundreds on Twitch that bring in tens of thousands of viewers at any given time, and left many poker streamers uncertain about their livelihoods.
Poker streamers got their answer in the Twitch announcement, which noted "we will continue to allow websites that focus on sports betting, fantasy sports, and poker."
Push to Ban Gambling Streams
The conversation about gambling streams on Twitch started when prominent streamers including HasanAbii, Mizkif and Pokimane called out Sliker, who played on the Hustler Casino Live stream's Creator Poker Night earlier this year, for scamming them and others out of money that he borrowed and used to gamble.
According to tech outlet The Verge, Sliker used "well-known financial scamming strategies, claiming that his bank account had been frozen and that he needed funds to pay bills and otherwise stay afloat until his bank would release the funds."
"Sympathetic streamers then sent him large sums of money with the expectation they would be paid back, but it would take months or sometimes years for the money to be repaid, if it was at all," The Verge reported.
More victims came forward on social media with receipts of Sliker asking for money spanning years.
Seek help @Sliker, you obviously have a serious problem and hopefully this is a wake up call for you. Its time to t… https://t.co/3njbsLU9q0

— Lacari (@tk_lacari)
Prominent streamers called on the platform to ban gambling sites, arguing that Twitch has been promoting these sites to minors and contributing to gambling addictions.
"Gambling is horrible for the platform," tweeted former Twitch streamer Devin Nash. "Gambling is damaging to young Twitch users, bad for legitimate advertisers, and brings down the quality of the whole site."
Protect Twitch Poker "At All Costs"
The rally to ban gambling content on Twitch hit close to home for many poker players. In the years since Scott Ball founded Twitch Poker, the platform has become home to countless poker streamers who have made themselves household names in the industry and landed partnerships with brands like GGPoker and PokerStars.
Lex Veldhuis, the most popular Twitch poker streamer with 306,000 followers, said he agreed Twitch should ban gambling streams but emphasized it is "important to distinguish poker being a game of skill."
"Very worried Twitch will just lump it all in the same bin," the PokerStars ambassador tweeted.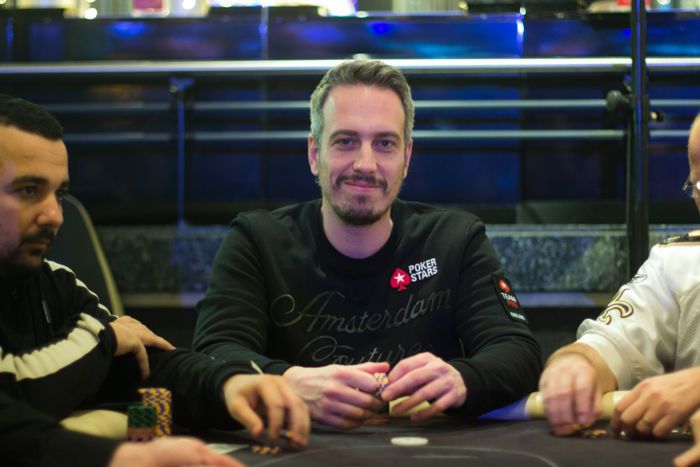 Fellow PokerStars streamer Fintan Hand said he hoped that "given we are in a different category, Poker won't fall under the same blanket term."
"It's so much different than slots," he said.
GGPoker streamer Kevin Martin also chimed in, noting that poker is "a mind sport and is very different than casino games" and calling on the platform to "protect poker and poker streamers at all costs."
Poker Streamers React to Ban
When Twitch announced the new policy on social media, which specifically calls out the gambling sites Stake.com, Rollbit.com, Duelbits.com and Roobet.com but spares poker and sports betting sites, poker streamers reacted with relief, though their opinions on the ban varied.
Martin thanked Twitch for "keeping poker safe" while noting that he "personally disagree(ed) on the ban but respect(ed) the decision."
"You can't just ban gambling content," he said in an earlier tweet. "Restrict minors from it and creators have to be honest about the realities of gambling. But just because this dude has a serious addiction doesn't mean you can just erase that entire content field."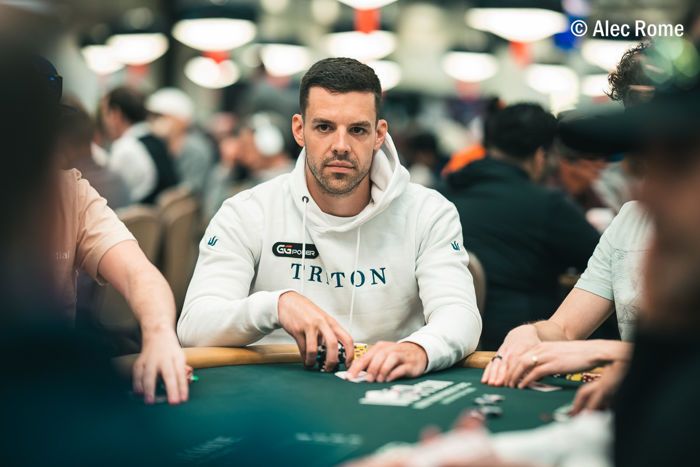 Poker streamer Landon Tice, who himself received backlash earlier this summer for promoting online slots to his followers, reacted positively to news of the ban, tweeting in celebration that "poker lives on Twitch."
Kim Hultman, a Malta-based casino games streamer who streams on Twitch under the name LetsGiveItASpin and who appeared on the most recent season of High Stakes Poker, was another streamer who welcomed the ban.
"Finally a win for real money, streamers playing on licensed sites!" tweeted Hultman.
YESSSS!!!! FINALLY A WIN FOR REAL MONEY, STREAMERS PLAYING ON LICENSED SITES!!! THANK YOU @Twitch ### https://t.co/meIel1tQJL

— LetsGiveItASpin (@LetsGiveItASpin)
"I am positive about the recent updates to Twitch T&Cs. Only having streaming from brands that offer sufficient customer protection is a step in the right direction," Hultman told PokerNews.