Robbi Jade Lew Addresses Cheating Allegations; Heads-Up Match w/ Garrett in the Works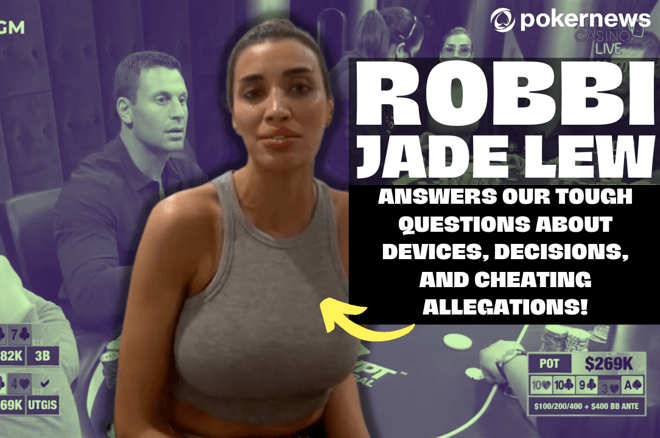 It appears that the Robbi-Garrett saga may come down to an eventual heads-up poker battle.
Robbi Jade Lew, accused by Garrett Adelstein of cheating him in a hand on Hustler Casino Live last Thursday, appeared on the PokerNews Podcast and defended her actions to host Chad Holloway. Within that 40-minute conversation, she brought up the possibility of the two feuding poker players settling it out on the felt.
Lew also discussed topics such as her background, how she ended up in the high-stakes game in the first place, and her relationship with another player in the game, "Rip," whom many have accused of being somehow involved in the alleged cheating scandal.
This whole incident between Lew and Adelstein has taken on a life of itself, with mainstream non-poker news outlets such as the New York Post and the BBC reporting on the story. Even Inside Edition interviewed the alleged cheater earlier this week. But the proof that she cheated or didn't cheat has yet to be uncovered, although Hustler Casino Live's team has began its "thorough investigation" into the matter.
"No, I unequivocally did not cheat," Lew said on the PokerNews Podcast.
How to Settle a Poker Dispute in 2022
Adelstein is a veteran poker pro and considered one of the top high-stakes cash game players in the game. Lew, on the other hand, as she explained to Holloway, is relatively new to the game. But she isn't afraid to prove her skills against the player who accused her of cheating. She first offered up a heads-up poker challenge on Twitter last week.
"I've had third-party contact with him (since the infamous hand), and the contact is such that he has agreed to do the heads-up challenge that I challenged him to on Twitter," she said on the PN Podcast.
Lew didn't disclose details of the match (stakes, where the game will be played, etc.), but made it clear that she welcomes a heads-up competition against the accomplished poker pro.
"I do think it is going to happen, and that is currently in the works, so be on the lookout for it," she continued.
Befuddled Garrett Adelstein Loses to Wildest Poker Hero Call You'll Ever See
Did She Misread Her Hand as Jack-Three?
One talking point among those who are in the "She Cheated" camp is that they argue she hasn't been honest about why she made the call with jack-four for such a large amount of money ($109,000 on jack-high). Although she didn't initially state that she misread her hand as jack-three, which would have been good for a small pair, she has since said that she did. On the PokerNews Podcast, she continued with this claim.
"I confuse myself and try to come up with reasons for why I would ever make a freaking call that terrible with jack-four off."
"I thought I had a pair of threes," Lew claimed. "When I flipped those cards over, you could see the shock in my face, I couldn't believe, I start flustering, I confuse myself and try to come up with reasons for why I would ever make a freaking call that terrible with jack-four off. I could not even believe it."
Many have argued the evidence suggests she wasn't confused by her hand. Prior to making the call on the turn, she appeared to glance at her hole cards for more than five seconds. After she made the call, another player at the table asked her if she had a three in her hand, to which she responded, "no, I just have a pure bluff-catcher."
Lew told Holloway that she considered a small pair a "bluff-catcher." As for her claim that "you could see the shock in my face," those who aren't buying her story likely won't agree with that statement. They've argued that she didn't even flinch upon seeing her cards when she turned them over and didn't appear surprised that she had jack-four instead of jack-three.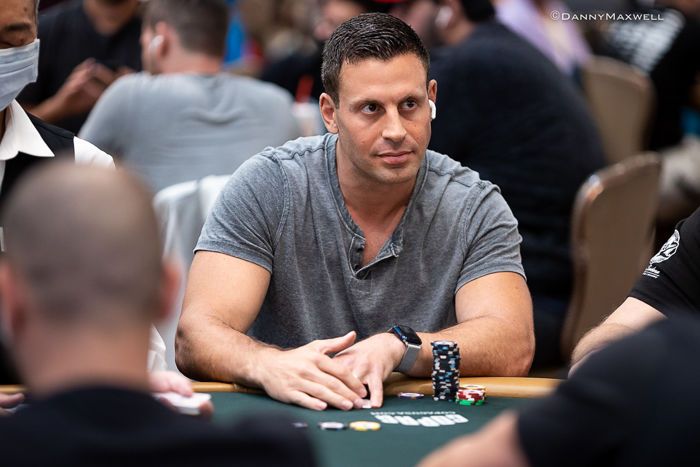 Why Did She Give the Money Back?
Shortly after the infamous hand, Adelstein and Lew conversed off-stream away from the table. She eventually decided to give him back $135,000, but it's unclear who first offered or asked for the money back. They've each told conflicting details of the conversation.
One thing is certain, and that is a number of poker players have said they believe her refunding the money was an admission of guilt. Bart Hanson, the commentator during the stream, argued that her paying back the money made him less likely to believe cheating occurred. So, why did she pay it back?
"Once we went outside with Garrett, I did walk up to him after I gave him the first of the chips and say, 'would it make you feel better if I told you that I thought I was holding jack-three?' And I felt at that very moment like just to kind of calm his nerves and, I don't know, there's a part of me that had a little heart. I'm like, I know I'm embarrassed, but if it's going to make him understand that hand a little better and he looked at me, he was actually, 'yeah, that might actually make me feel better.'"
She then continued to say that in the moment she didn't think anyone would "deduce that as an admission of guilt." At the time, she said, she didn't realize she was being accused of cheating.
Hustler Casino Live Investigation Might Include Polygraph Testing
Who is Robbi Jade Lew?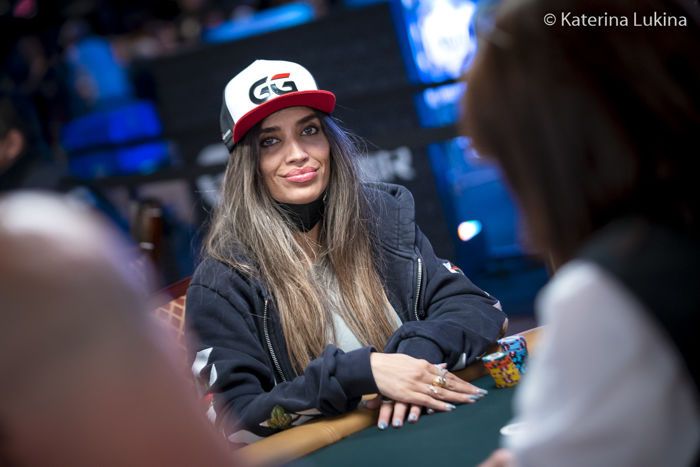 Prior to the Hustler Casino Live alleged cheating scandal, Robbi Jade Lew wasn't a household name within the poker community. She only has Hendon Mob results dating back to 2021 for a total of $65,000 in cashes, and she has now appeared on HCL three times, winning in every session. So, who is she? That's a question she answered briefly on our podcast.
"I spent 15 years of my life in a very flourishing career in the biopharmaceutical industry," Lew explained.
"I owed it to myself because I was financially ready to jump into that and give it the full attention that it deserves."
She mentioned that playing in the 2021 World Series of Poker, her first experience at the WSOP, was a "bucket list" item. During the pandemic, she said, she began to take up the game of poker as a hobby so that her family "would have something else to talk about other than the pandemic."
"Around March, I decided that I was gonna just take a sabbatical, or I guess some people like to call it retirement, which is crazy, from my career that I had been doing for 15 years, and just kind of delve into what has always been a hobby of mine because I think I owed it to myself because I was financially ready to jump into that and give it the full attention that it deserves," Lew stated.
Lew is married to crypto lawyer Charles Lew, who appeared on a recent Joe Ingram live-stream to defend his wife against the allegations. He criticized Adelstein's response to losing the hand and implied that possible lawsuits may be filed against those who have defamed his wife.
Rumors have been swirling that Lew and "Rip" have a romantic relationship, including Doug Polk, who said he'd heard something more than just a friendship was going on between those two adults. Charles Lew told Ingram, "as far as I know, nothing is going on" between them and that the couple has a monogamous relationship. Robbi Lew explained her relationship with Rip to Holloway.
"Rip and I were playing in the poker arena. We were in several private cash games and we kept running into each other especially around March, April. He's also in the biotech industry. He's a huge entrepreneur, so he's got his hands in lots of entrepreneurial pots, and one thing that we kind of sort of started discussing was my influence in that world. So, we kind of started working on this company together," Lew said.
Lew has been open that Rip had a large stake in her during the $100/$200/$400 cash game on Hustler Casino Live. Some poker players have found that odd and perhaps suspicious. But as Lew explained, it's far from uncommon for players to be staked, even sometimes by someone else in the same game.
"As many people know, he is very wealthy and I am not the only person he stakes or backs. He does back and stake other poker players as well, no need to name names whatsoever. So, I wasn't the first one there, but he saw the success that I had in the cash world and he actually asked if he could stake me in a couple of the tournaments," Lew explained.