Five Diamond Champ Chad Eveslage Making Another Deep Run in a WPT Main Event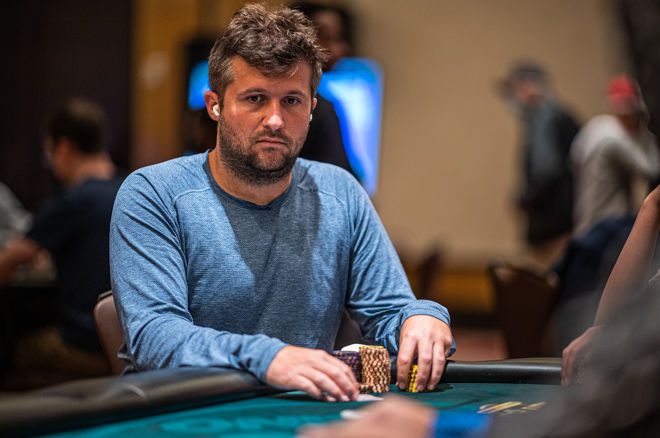 Before he was winning millions of dollars at various poker stops, Chad Eveslage was a teenager on a little cow farm in southern Indiana who started playing the game after seeing it on TV.
"I started playing in like 8th grade online, play money and stuff like that," said Eveslage. "Kind of just like everybody, I saw WSOP on ESPN, like the Moneymaker Boom sort of deal, and like any good kid in that age group, I just did whatever was on ESPN. So I was like, alright this looks cool, I'm going to do this."
Now 31, Eveslage finds himself on an incredible poker heater, winning his first World Series of Poker (WSOP) bracelet and $1.4 million earlier this year in a $25,000 High Roller and going on to win the record-breaking World Poker Tour (WPT) $10,400 Five Diamond World Poker Classic for $1 million and his second WPT title.
A third WPT title could be in the cards for Eveslage as he is still alive on Day 3 of the WPT 2022 Rock 'N' Roll Poker Open (RRPO) $3,500 Main Event after ending Day 2 as one of the chip leaders.
Should he finish in third place or better, Eveslage would take the lead over Steven Buckner in the WPT Player of the Year race.
The two-time WPT champ recently spoke with PokerNews' own Chad Holloway on the PokerNews Podcast about his current upswing, poker background and how he spent nearly every waking moment of the COVID-19 pandemic playing online poker.
Listen to Chad Eveslage on the PokerNews Podcast!
Kicking Off Career in Florida
After starting off with play money, Eveslage "did well" in poker and "started playing real money in high school."
"I just have basically played since," he said.
Eveslage left his hometown of Ramsey and moved to Florida to further pursue poker, where he would eventually win a $25,500 High Roller at the 2021 WPT Seminole Hard Rock Poker Showdown in Hollywood for $767,576. But before that, he was mainly grinding juicy Florida cash games.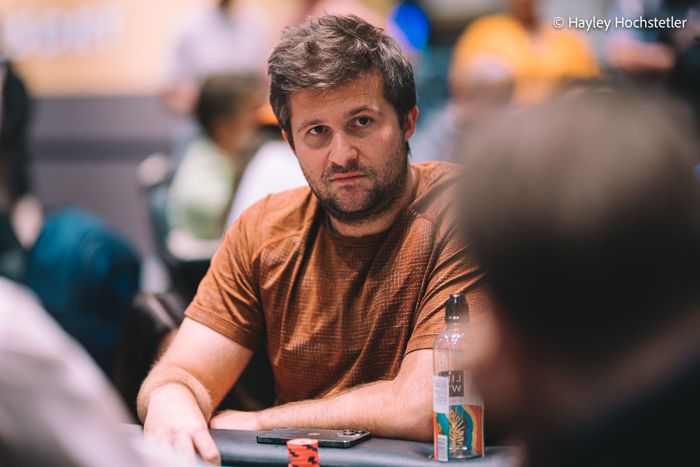 "Indiana doesn't really have much as far as poker," Eveslage said. "Especially when I just moved down here, Florida was really popping. There (were) a bunch of really good cash games and stuff. And I didn't really want to live in Vegas. So yeah, I just ended up settling on Florida. And I have some friends down here, too. So it made sense."
Eveslage, who has $6.7 million in live earnings, according to The Hendon Mob, eventually shifted his focus to tournaments, noting that "cash feels more like work … There's so much more to tournaments and it's easier to focus in tournaments because there's so many little things that can sway decisions and stuff."
A Tale of Two Heads-Up Opponents
Eveslage had his biggest career moment to date this summer at the 2022 WSOP when he won seven figures and his first bracelet in Event #8: $25,000 High Roller, where top names like Chris Brewer, Josh Arieh and 2021 Main Event champ Koray Aldemir all decorated the final table.
But it was Jake Schindler, who earlier in the year was accused of cheating by other high-stakes pros, who got heads-up against Eveslage in a battle that captivated all those in Bally's. The good guy won as Eveslage bested a player with whom he had some history.
"It felt kind of like dreamlike. I won every all-in, it was just so fun."
"It felt great. Jake and I actually kind of go back a ways, because when I moved down to Florida initially, he was here too," said Eveslage. "And we've played a lot together. He kind of like moved out of Florida, moved to Vegas and got really big (and) blew up. And then yeah, the extent of how badly he cheated is still kind of unknown, but yeah, winning the tournament, it was surreal. It felt kind of like dreamlike. I won every all-in, it was just so fun."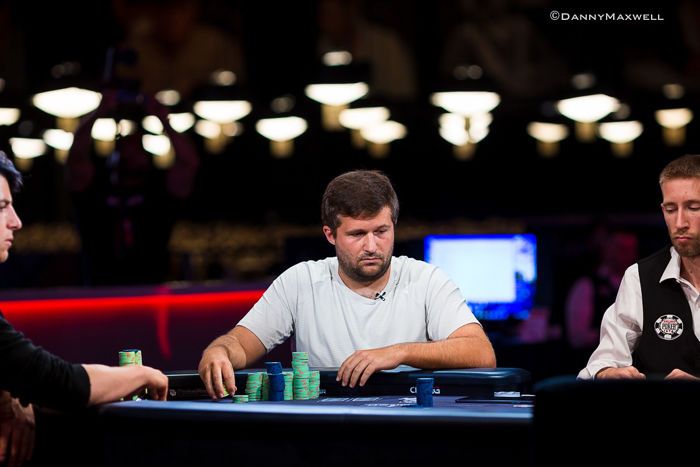 The silent and scandal-embroiled Schindler was a far different heads-up opponent than Eveslage had at WPT Five Diamond, where he defeated Steven Buckner, a loud and eccentric Floridian who currently leads the WPT POY race.
"He's like a cartoon character where, I don't know where he finds the energy, but for like five days straight he was just yelling, 'Yeah, let's go, let's go!'" said Eveslage. "There was a $2/$5 table that was yelling back at him because he was so loud."
"It was so fun to just watch him yell and hoot and holler. There's no one like him."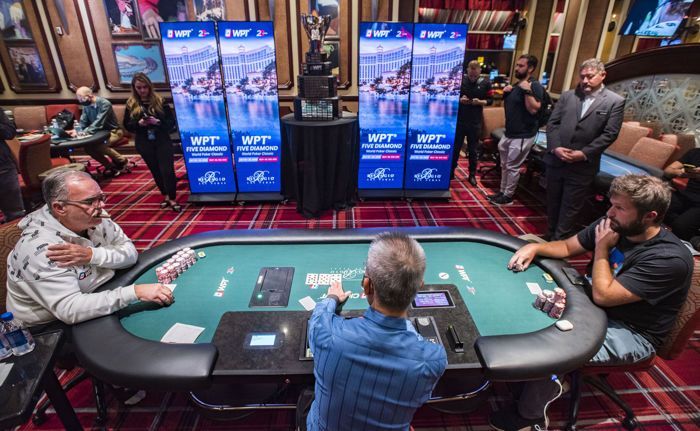 While both his big scores this year were prestigious victories, Eveslage said "the $25K bracelet probably means a little more, just because it's a tough field and … it gave me a lot more confidence."
"And yeah, it's more money, plus beating Jake was kind of fun."
Mixed Games & Online Poker
Despite winning two recent live titles, Eveslage said the majority of his volume is put in online, where he plays mixed games on private apps and big Sunday tournaments.
"I've mostly played much more online than live," he said. "I mean, during COVID I played every day for like 16 hours."
And while both of his recent live victories were of the no-limit Hold'em variety, Eveslage would like to add a mixed game bracelet to his poker resume.
"During COVID I played every day for like 16 hours."
"I do enjoy mix," he said. "It's weird, there's a bunch of cool things in mix that kind of transfer to no-limit. So if I get better at limit Hold'em, I can kind of get a little bit better at no-limit, too. There's some transfer concepts and stuff. But yeah, winning a mixed bracelet would be fun."
Eveslage, who has made WSOP mixed game final tables in H.O.R.S.E., Limit Hold'em and Omaha Hi-Lo 8 or Better events, added that there is a "little bit of tension with some of the mixed community, and I'm kind of coming in from the no-limit community, and they definitely want me to lose and I definitely want to show them, and it's kind of fun."
"Mixed players are a different bunch than no-limit players. They're funnier, they're more complain-y, I don't know … They're just different."
"Running Very Good"
While he's had multiple million-dollar scores this year, Eveslage isn't letting any of it get to his head.
"The credentials are nice because they give some validation to people outside the poker world," he said. "But the pros within the poker world know that it's mostly just variance from the big tournaments. Over a long time, sure, there can be some patterns, but this heater I'm on right now, it's not like the best poker players in the world are like, 'Oh, Chad must be super sick.' They realize it's just (that I'm) running very good."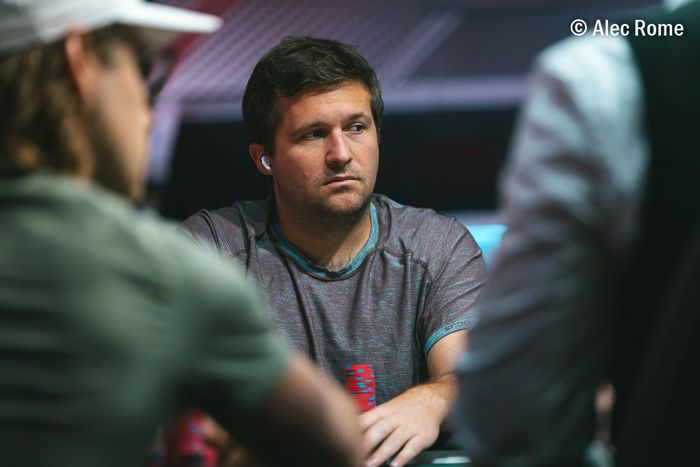 The credentials are also nice to show his parents, who he said let him play poker when he was 16 and "probably took a little heat, so they definitely wanted me to win … just because people are like 'Oh, they let Chad play poker.'"
"I'm trying to explain to my parents that I'm not just going to keep winning big tournament after big tournament," he said. "They're just like, 'Oh, you're going to do this every year!'"
Thinking about his financial future, Eveslage, who noted that he "never got into crypto too much" but has "been kind of looking at it recently just because this FTX thing is so dramatic and entertaining," said he doesn't know if poker will always be his sole income.
"Downswings really suck. I haven't gone on one in a while, but I don't want to be 50 years old and have to go through like a yearlong downswing. That doesn't sound very fun."
Click here to see how Chad Eveslage is doing in the WPT RRPO!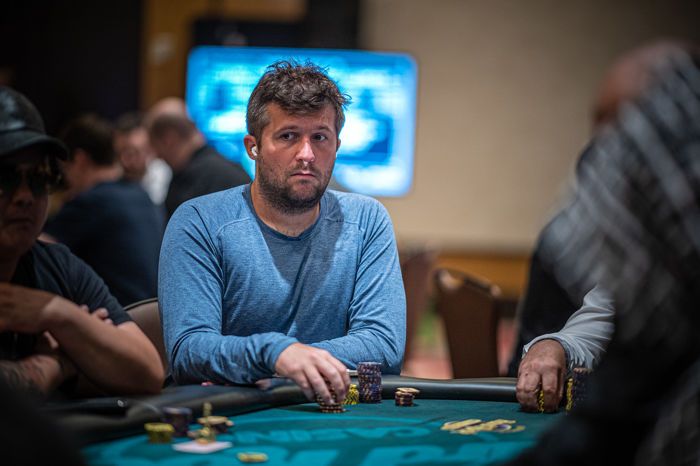 *Images courtesy of WPT/Drew Amato/Joe Giron.