FTX Crypto Crash Draws Online Poker Comparisons; Executive Tied to Ultimate Bet Scandal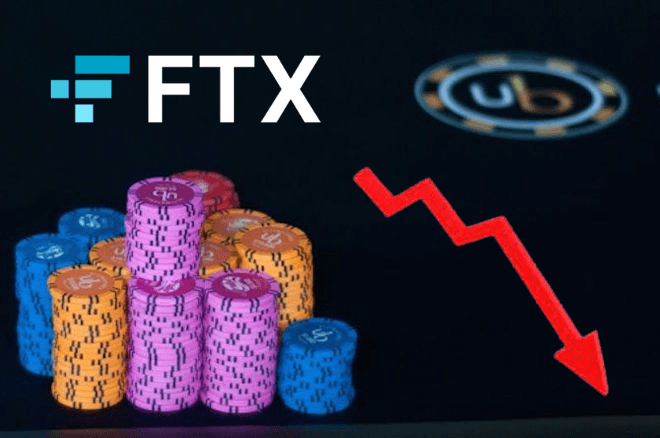 Table Of Contents
This story was updated on Nov. 11 to include information about Karl Chappe-Gatien.
The latest cryptocurrency crash brought on by crypto trading platform FTX's liquidity crisis is wreaking havoc in the poker world as players report massive losses and draw comparisons to online poker scandals from more than a decade ago.
Most uncannily, some digging from poker sleuths revealed that one FTX executive, Daniel Friedberg, has direct ties to the Ultimate Bet superuser scandal in 2008, in which online poker players were cheated out of $50 million by UB owner Russ Hamilton.
The FTX chief regulatory officer was Daniel Friedberg behind the Poker cheating scandals at UltimateBet and Absolut… https://t.co/TE8MyqBSCG

— Nicola Duke (@NicTrades)
The crash follows a recent report from CoinDesk showing that the trading and investment firm Alameda Research "had its finances deeply intertwined with those of FTX" and "held a disproportionate amount of its balance sheet in FTX's exchange token, FTT."
According to CoinDesk, "When documents showed that Alameda had been borrowing millions of dollars against FTT, rumors spread across Twitter that FTX was loaning out user funds to Alameda and using its own illiquid FTT token as collateral – essentially printing money so it could lend user funds to itself."
Fellow crypto exchange Binance offered to purchase FTX on Tuesday, Nov. 8, but that deal fell through on Wednesday amid concerns from Binance executives.
As a result of corporate due diligence, as well as the latest news reports regarding mishandled customer funds and… https://t.co/96lkKhdOAH

— Binance (@binance)
As a result of all of this, the FTT token plunged from $22 to below $5, an 80% reduction for a loss of more than $2 billion in value.
FTX Executive Was Ultimate Bet Lawyer
As the FTX crash played out, Twitter users noted that Friedberg, FTX's chief regulatory officer, according to LinkedIn, had been a top attorney for UB and had actively helped try to cover up the superuser scandal.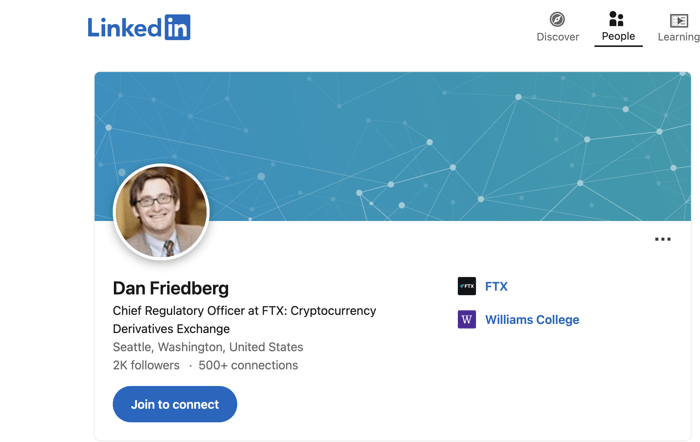 A secretly recorded 2008 conversation, the audio of which was leaked in 2013, revealed Friedberg, Hamilton and others discussing the "God Mode" software that was used to cheat opponents and talking about ways to cover up the scandal.
Would you like to hear disgraced crypto exchange FTX compliance officer Daniel Friedberg trying to coverup the Ulti… https://t.co/8BPLgF3eqN

— Todd Witteles (@ToddWitteles)
"He was one of several executives there trying to cover up the scandal when they could no longer hide from it," Todd Witteles of Poker Fraud Alert said in a 30-minute segment about Friedberg and FTX. "There was indisputable proof that cheating was taking place over a long period of time on UB, and they were basically trying to figure out what to do and how to get away with paying the least amount of money back to the players."
As it turns out, the crypto outlet CoinGeek reported on Friedberg's ties to UB back in August 2021.
Comparisons to Full Tilt Fallout
Many poker players were also quick to liken the FTX controversy to the downfall of Full Tilt Poker a decade ago, when it was uncovered that the leading online poker site did not have player and operational funds segregated and subsequently wasn't able to cash out its players after Black Friday.
"10 years ago a lot of my friends logged into their favorite poker sites only to find the (US Department of Justice) had seized their net worth," tweeted Melissa Burr. "Fast forward to today, different friends are wrecked by a bigger company and for even more money."
"Reminiscent of Full Tilt Poker," wrote Twitter user Adam "Roothlus" Levy. "Poker players shouldn't be managing customer funds and crypto degens shouldn't be either."
Former Poker Pro Loses Net Worth
The FTX debacle hit some in the poker world particularly hard, including Alex Wice. The former poker pro turned crypto trader reportedly had his "entire net worth on FTX" during this week's crash to result in a loss in the millions.
Wice, a Canadian with $671,443 in Hendon Mob-reported live earnings, may have been impacted by the FTX crash harder than anyone else in poker. In February, Wice told Outlook India Magazine he traded over $1 billion in volume on FTX in under a month.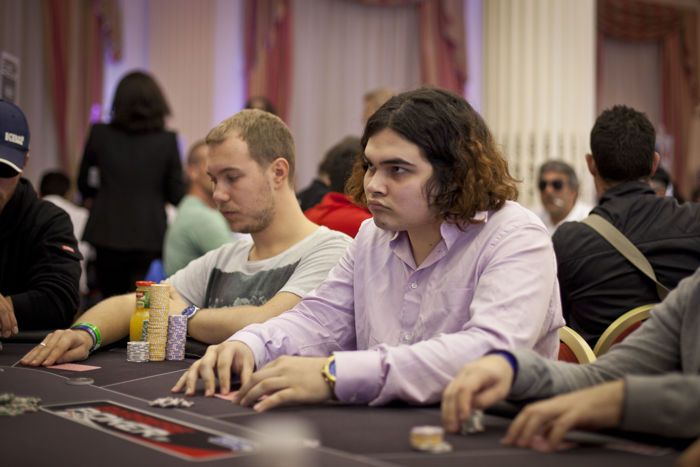 "Don't you have many millions of dollars?" someone on Twitter asked when Wice tweeted after the crash that he was "looking for opportunities."
"Had," replied Wice.
Another former poker pro who turned to crypto, Doug Polk, tweeted at Wice to say he was "happy to back you in 109's again like the good ole days."
Wice replied with an image of Rounders' Mike McDermott driving his truck route after being taken "down to the felt" by Teddy KGB.
But Wice isn't giving up and said he may turn to another crypto platform, Solana, to recoup his losses.
"At the end of the day though, I think Solana is a legit project, and so would consider picking up whatever ashes remain at the right price when this is all said and done," he tweeted.
A return to the poker table seems unlikely as Wice's last live cash dates back to 2011.
PokerNews reached out to Wice to get additional details about his FTX losses but did not get a response.
Wice wasn't the only poker player who took a hit in the FTX crash. France's Karl Chappe-Gatien, a day trader who earlier this year won a $40,000 Short Deck tournament at the Triton Mediterranean Poker Party for $565,000, reported on Nov. 11 that he "lost 35% of my total NW (net worth) as my capital is split in several places."
"I keep getting ping(ed) everywhere, so here it is," he wrote on Twitter. "I didn't get out ... I put it as 0 in my mind and move on. Outside of money, I feel betrayed by (FTX founder) Sam (Bankman-Fried) and I can't imagine how the FTX employees feel."
Chappe-Gatien, who has $2.6 million in Hendon Mob earnings, all of which was earned at the September Triton festival, later tweeted that he was "with the Triton family, it feels good to be with real risk takers and such great human beings after this madness."
SnapShove founder Max Silver noted that "with this FTX shitshow there will be many people (that) will have a huge % of their net worth stuck in a very uncertain situation" and offered his sympathies to impacted poker players.
With this FTX shitshow there will be many people will have a huge % of their net worth stuck in a very uncertain si… https://t.co/1PVKpVALBm

— Max Silver (may contain parody and/or sarcasm) (@max_silver)