Good Luck by My Side: Miles Barnum Cheered on in WPT Championship by Ailing Father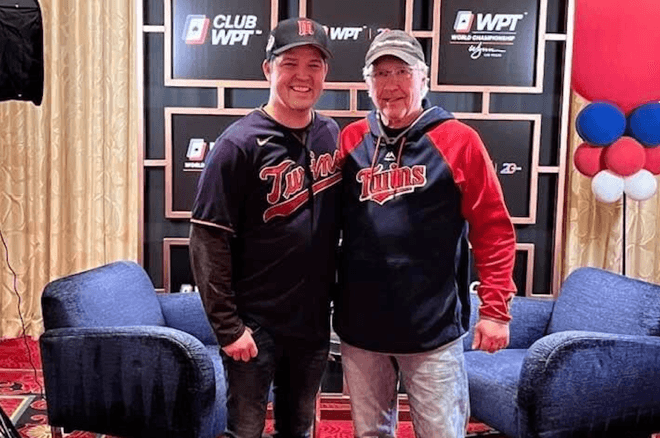 By all accounts, the World Poker Tour (WPT) World Championship at Wynn Las Vegas was a tremendous success. While poker players are no doubt already looking forward to making even more memories at next year's event, for the father-son combo of Jerry and Miles Barnum the memories they made very well may be among their last.
That's because Jerry has been diagnosed with a fatal disease, one that'll inevitably take him away from his son.
"I remember when the doctor first told me," Jerry told PokerNews. "I thought I had COPD and having issues with breathing and stuff, but he told me I had pulmonary fibrosis. I went, 'Oh, good.' I didn't know that no one survives it."
Miles clarified: "He was given 2-3 years to live, and that was two and a half years ago. The medication he's on has helped it from spreading. It's never going to stop it. In the meantime, him and mom have been traveling and making memories."
Watching His Son Do What He Does Best
Miles Barnum took up poker right around the "Poker Boom" years – his first documented tournament cash came in 2007 – and while he's plied his trade for well over a decade, the WPT World Championship offered a unique opportunity to spend some time with his father.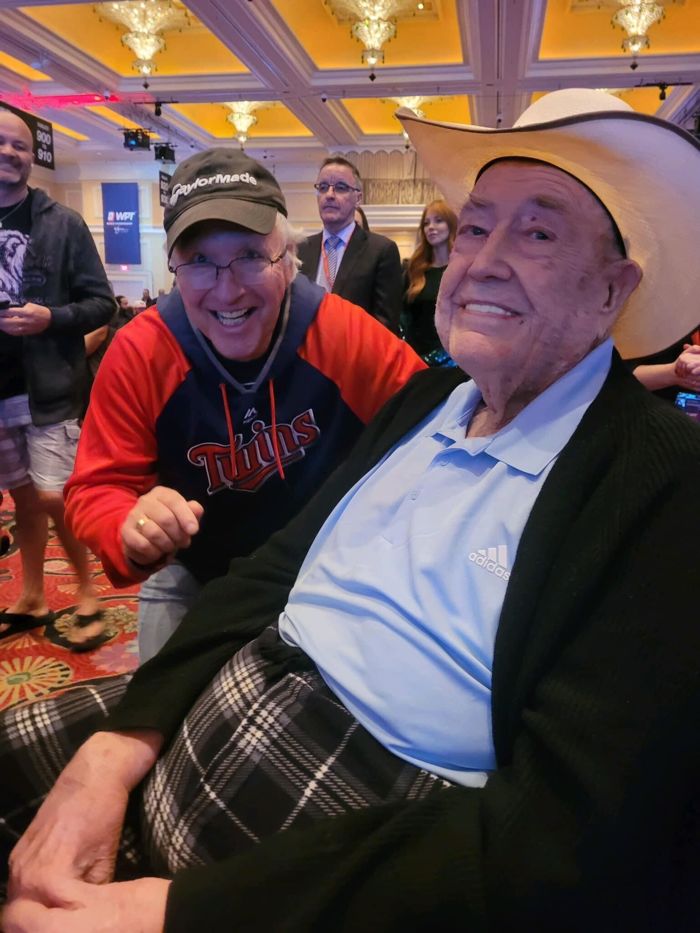 "This has been a sort of dream of mine to do this," Jerry said of getting the chance to watch his son play poker. "I have an illness that's not curable, and so my son said, 'Hey, you're coming with me. Put your billfold away, this one's on me.' To watch him play, to see all the people that come to him when he plays, he's just a really wonderful man."
Among the poker personalities Miles was able to introduce to his father are the legendary Doyle Brunson, WPT hostess Lynn Gilmartin, and commentator Vince Van Patten, who was recently recognized by the industry when he received WPT Honors.
"Honestly, having my dad here has made it so much better," Miles admitted. "I got to introduce him to Doyle, Vince, and all these people. Just being able to share that with him, I've never been super nerdy about meeting poker players, but being able to share that with him has been really cool."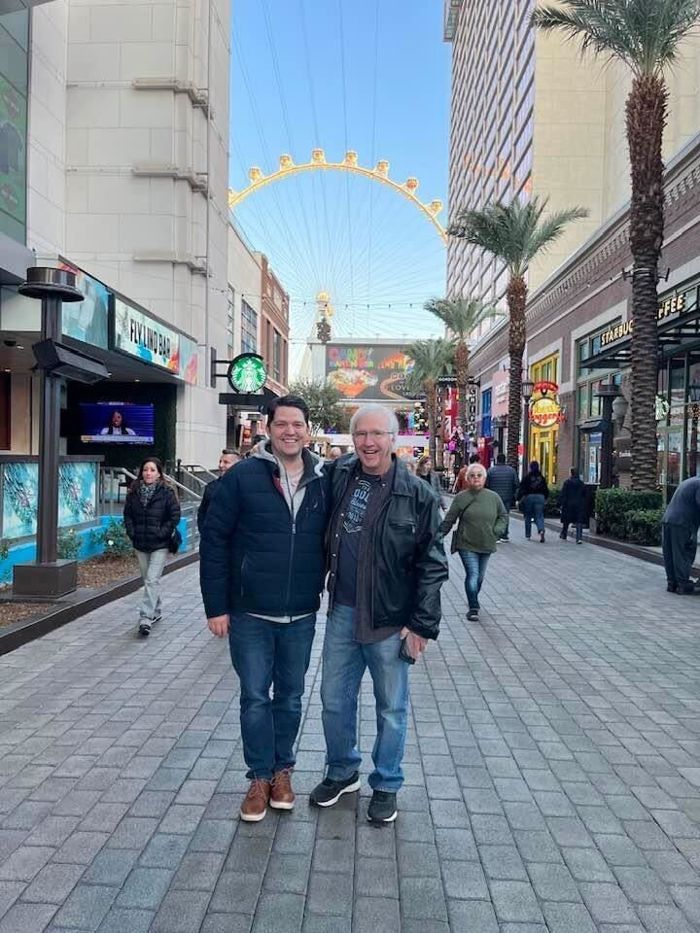 Miles was one of 2,960 entrants to compete in the $10,400 WPT World Championship, and he took a break from the action to share his story with PokerNews.
"It's going great. Up to this point, it's been pretty smooth sailing," he said on a scheduled break. He then gave a look his dad's way. "I've had my good luck charm. He's been here since the beginning. I've played a few hands well, but I had good luck by my side."
With the timer ticking down on the break, PokerNews' Lara Neecy wrapped up the interview by stating they'd better let Miles get back to the tournament.
"We should," Jerry agreed as he watched his son head back to the tables. "Isn't he wonderful?"
Barnum went on to finish the tournament in 227th place for $20,700, his father having watched over him every step of the way.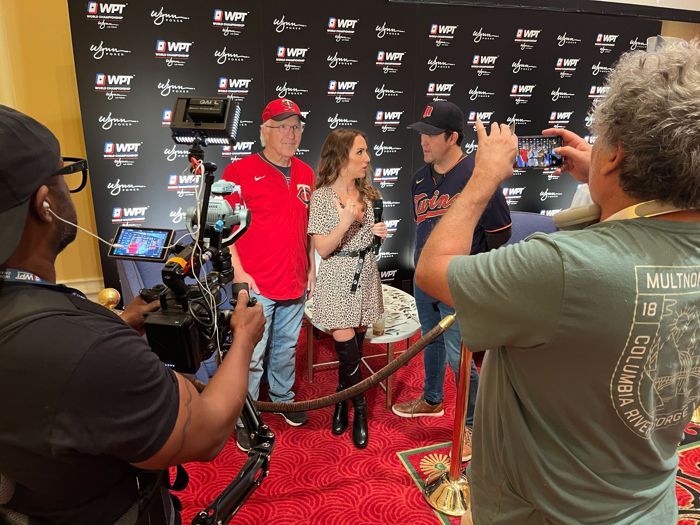 Did You Know the World Poker Tour is Online?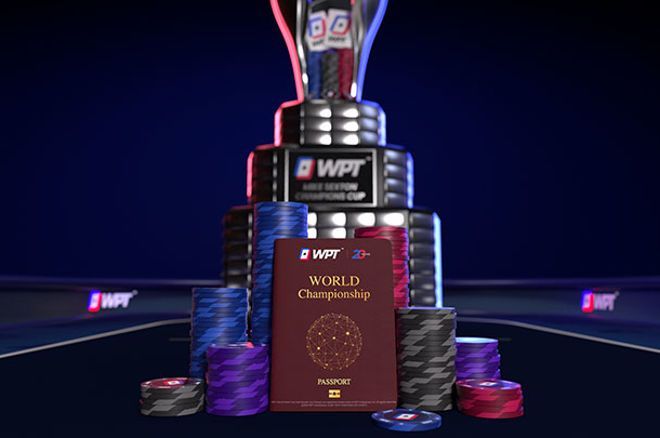 The launch of WPT Global means that poker players around the world now have the chance to win their way to WPT events, win prizes and enjoy exciting games such as Poker Flips. As one of the world's largest cash game poker networks, WPT Global is available in over 50 countries and territories around the world.
WPT Global offers a large deposit match bonus: 100% on deposits up to $1,200 (using any payment method). New players depositing a minimum of $20 automatically receive this match bonus which is unlocked in $5 increments (credited straight to the cashier) for every $20 of rake contribution.
Both tournaments and cash games count towards bonus unlocking; new players have 90 days from the date of first deposit to unlock and claim their full bonus amount.
Executive Editor US, PokerNews Podcast co-host & 2013 WSOP Bracelet Winner.