PokerStars "Up to the Challenge" of Combatting Cheating and Real-Time Assistance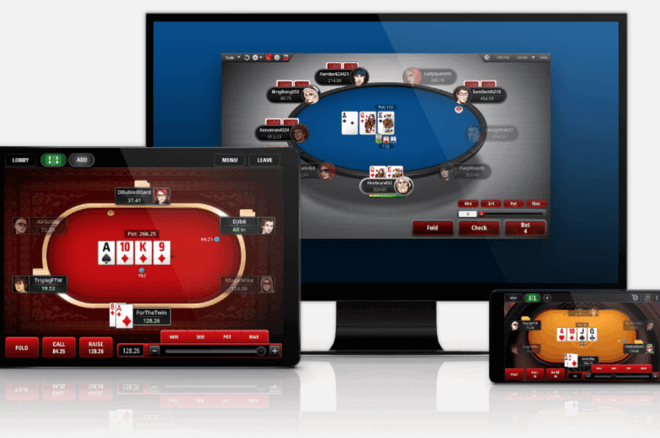 In a recent special edition of the PokerFuse podcast, PokerStars' Director of Online Poker Experience Chris Straghalis was interviewed about his job at PokerStars, discussing a range of topics from game integrity to the poker product itself.
Over the course of an hour, Straghalis explained all about how PokerStars operates when it comes to matters of Game Integrity, and also what players can expect from future online tournaments.
From poker product management to poker operations, Straghalis was able to peel back the curtain and discuss some of the inner workings of PokerStars itself. Listen to the full episode by clicking here!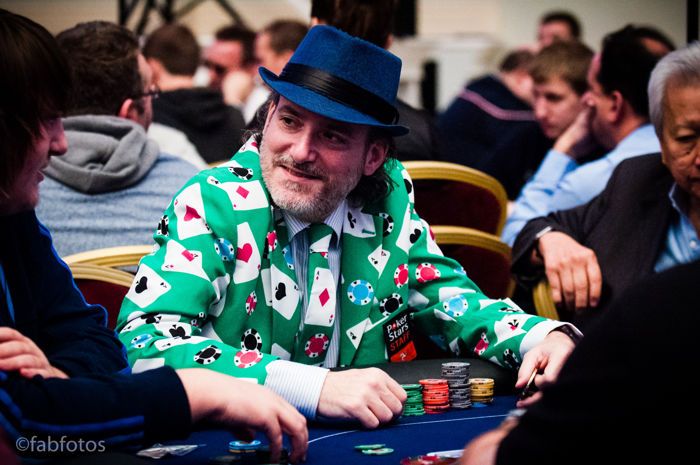 The Importance of Game Integrity
The hosts of the Pokerfuse Podcast, Michael Gentile and Nick Jones were keen to find out more about how the Game Integrity side of Straghalis' job functioned.
"When I say, I'm responsible for game integrity, it's not just the operations side of our game integrity [...] but also we have incredible tools on our backend that help us detect these things. We're always improving them. We've made huge improvements and expanded the range of things that we can detect alongside.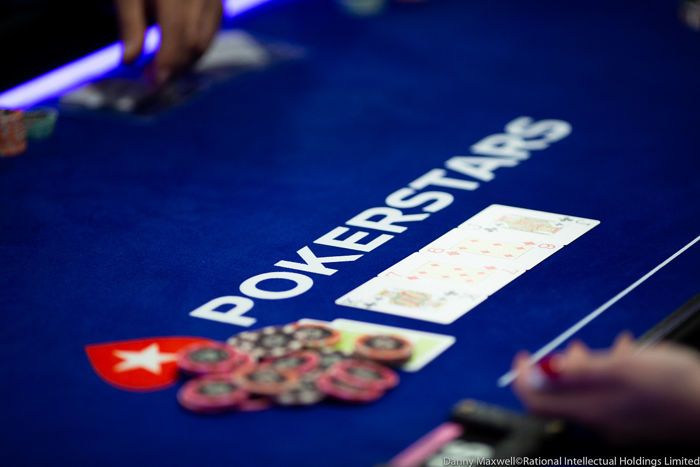 "We're also very motivated to keep our games incredibly safe"
"It is an arms race. You are battling against some very motivated people out there, to try and implement software that can help them make more money, but we're also very motivated to keep our games incredibly safe. It is more difficult, but we're up to the challenge, and I'm confident in our abilities to continue to proactively detect these things."
What Is Real-Time Assistance (RTA)? Is it Legal?
One thing that was brought up in the discussion was Real-Time Assistance and how players may use it to cheat while at the tables.
"Real-Time Assistance (RTA) isn't necessarily new to [PokerStars]," said Straghalis. "It's an acronym that's now become popularized. Basically, we don't allow anything that helps you make a decision. You're not allowed to use any software that's helping you make a decision that's not wholly your own. You cannot use charts, you cannot use anything that gives you advice, you can't even use randomized timer software that lets you randomize how you make your betting decisions [...] all of those things constitute some level of real-time assistance.
"Even if you're the one actually under the control, if you're getting an outside influence in real time, alongside while our client is open, not allowed."
Solvers are allowed, said Straghalis, but only once your session is complete and, perhaps most-importantly, with the PokerStars client closed. Otherwise it will be detected and further actions may be taken, something Straghalis says PokerStars is "very strong about."
---
What is Ghosting? Multi-Accounting? Collusion? Online Poker Cheating Explained
---
Why Players Love Spin & Gos
One of the more exciting parts of Straghalis' job was the introduction of new poker products, such as 6+ Hold'em, or innovating on existing elements. One such element was Spin & Gos. These three-handed jackpot Sit & Go tournaments have become a staple of online poker rooms, and Straghalis says that they are a perfect fit for the modern online poker player.
"When you ask players, and we've surveyed our players to say, "Why do you like Spin & Go's? What is their main reason for playing?" You might be surprised that it isn't the chance of a big jackpot that is the primary reason for people to play them."
The 2022 Guide to PokerStars Spin and Go Poker
Instead, it's the pace of play that makes them an attractive proposition, not just the big jackpots that may await them.
"When a beginning poker player plays poker, what's the biggest mistake they make? They're impatient. They play too many hands. In the Spin & go, it's not that incorrect to play too many hands. You want people to be playing more hands. Actually, it's the correct thing to be doing, to be more aggressive. It's interesting to me that as people play them, they realize that their preference for them changes from what might have originally drawn them to it.
"I know that I'm only going to play for a short period of time, because remember, time is precious. We know it's a gift we get when people choose to play with us, but sometimes, we don't have all the time in the world. It's also, "I only have to play two players. I only have to beat two people, and I get to always play.""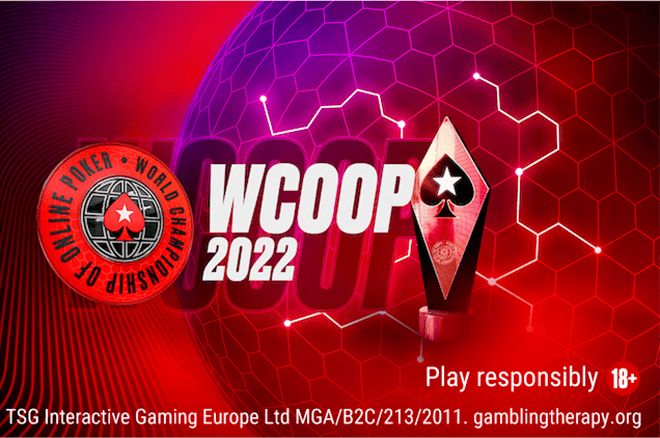 Being "Adventurous" With Online Tournament Series
Whether it's SCOOP or WCOOP, PokerStars has a reputation for major online tournament series that are just oozing with prestige. Straghalis says that in the future, PokerStars may look to be less serious.
"SCOOP and WCOOP, those are our serious tournaments. They have amazing structures. I think that's what you want when you're at the top of- the crème de la crème. You want the skilled level and the big names to rise to the top because that's what brings people to poker, that aspiration to be a champion makes a difference and it's meaningful.
"Whereas our other tournaments, like a MicroMillions or our upcoming series that we haven't announced the details on, but I'll give you a little bit of preview that our wintertime series will be a little more fun this year
"What I will tell you is what we are going to be doing a little bit more of with our tournament series is taking some of them and being a little bit more fun with them and doing some more adventurous things."
Blending Live and Online Tournament Experiences
The recent announcement of the 2023 EPT schedule reinforced the strength of PokerStars' live product, but Straghalis says that tying this into the online product will help strengthen both at the same time.
"Nothing makes me want to play poker more than watching poker," he said, referring to the EPT Live stream with commentators James Hartigan and Joe Stapleton. "We just ran what a Mini EPT during EPT London. This was the first time we've tried this. Not the same as EPT Online, which we did last year, but actually, running alongside EPT London.
"[It was] a miniature version of the London series time to coincide with our Twitch stream, to allow players to participate while they're watching and playing a very similar event. With the overall champion getting a package to EPT Prague."
Join PokerStars for a $600 Welcome Bonus
Those of you who do not already have a PokerStars account can download the excellent software via PokerNews. Make your first deposit safe in the knowledge that PokerStars matches your deposit 100% up to a maximum of $600. In fact, your first three deposits in the first 90 days after creating your account are matched 100% up to a combined maximum of $600.
Will Shillibier is based in the United Kingdom. He started working for PokerNews as a freelance live reporter in 2015 and joined the full-time staff in 2019. He graduated from the University of Kent in 2017 with a B.A. in German. He also holds an NCTJ Diploma in Sports Journalism.