The Muck: Did 'Rampage' Set a Bad Precedent Refunding Poker Backers?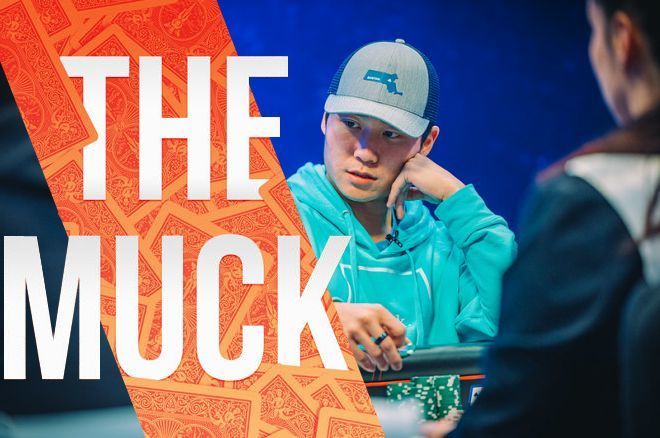 Table Of Contents
Although his StakeKings investors didn't buy into his second bullet in the $25,700 High Roller at Wynn, Ethan "Rampage" Yau refunded their money after winning the tournament, but was criticized for doing so. Do they have a valid point? Let's dig in.
In this edition of The Muck, we share the poker community's take on what turned out to be a controversial issue.
On his first bullet, Rampage sold action on StakeKings but busted quickly. He then rebought, but this time on his own dime, which meant the backers from the initial buy in had no stake in the $894,240 he won in the high roller.
That didn't sit well with some poker players on social media. A few on Reddit went so far as to refer to Rampage as a "scammer," which may be excessive. But the comments were quite harsh. One Reddit user explained why.
"My issue is just that he stated he would not register without the backers, but after losing the backers money he had no problem paying it all himself. Just feels scummy and pathetic," the post read.
There were a number of similar arguments made across social media. The main issue with some was that they felt Rampage made it seem as though he wouldn't play without backer money, then played and lost his money, but was able to rebuy on his own dime.
In response to the negative publicity, Yau decided to give back to those who initially invested in him prior to the high roller.
Giving everyone who bought action on @StakeKings on the first bullet a full refund + 2x. LFG https://t.co/RXO83jmVbF

— Rampage (@rampagepoker)
Good Deed Goes Punished?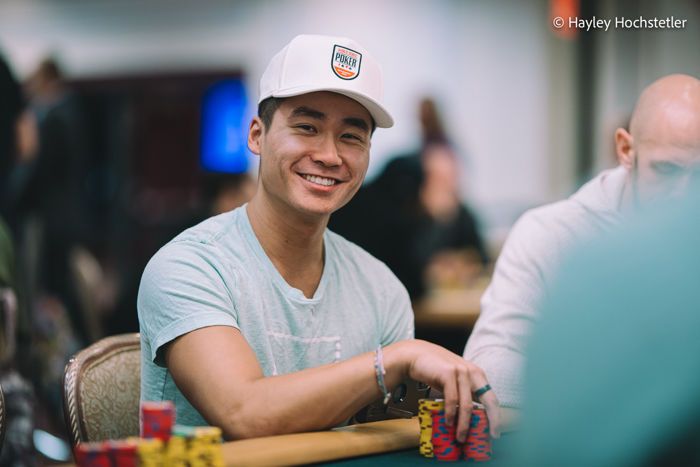 Although the gesture appears to be in good faith, that was only the beginning of the criticism directed at Rampage. The decision to pay back their investment, and then some, caused quite a debate on poker Twitter. Pros such as Doug Polk and Shaun Deeb chimed in to explain why they feel his decision to refund his backers is bad for the game.
"As markup police I feel it's my right to say something about the @rampagepoker thing think it's a very very bad precedent for him to set for future action selling," Deeb tweeted.
"The reason that Rampage is giving back is because a bunch of people thought they were somehow entitled to the second bullet (they were not).This puts a lot of pressure on him to give money away that is rightfully his. Hes essentially paying $ to avoid a negative public response," Polk argues.
The two friends and bracelet winners were far from the only ones who made a similar argument. Johnnie "Vibes" Moreno agreed with Polk, which doesn't seem to happen often.
"Agree with Doug. This is one of the main reasons I decided to never sell action. Losing people money sucks and even when you win it can be a PR problem. Rampage refunding is a nice gesture but people will still be upset even though it's above and beyond," the vlogger tweeted.
The Other Side of the Coin
Polk and Deeb certainly had a number of followers who sided with them. But they also had many poker players who felt their criticism of Rampage was off base.
"I can't imagine being mad at any player for paying backers more than they are owed, but I also don't think Ethan would've been subject to a mob had he not been so generous," Andrew Barber wrote.
@DougPolkVids I actually had this same thing happen a decade ago w/ some friends who don't know poker investing wel… https://t.co/ZCbLq3ZbCw

— Faraz Jaka ICM Nov Series (@FarazJaka)
@Mark_Glendening @shaundeeb I'd like to say my bust out hand wasn't a punt. Everything else I agree :)

— Rampage (@rampagepoker)
Yau defended his decision not to sell action on his second bullet, and that was, as he explained on Twitter, because the registration clock was running out and he didn't have enough time. So, he opted to just play on his own dime.
Polk, Deeb, and others didn't take issue with Rampage rebuying with his own money. That often happens in staking situations where the player only sells action for the first bullet. They believe that refunding backers sets a precedent that it's okay for an investor to harass a player into giving them their money back if the player busts short of the money.
*Featured image courtesy of WPT.