Cherish Andrews Wins GPI Female POY, Stephen Song Both Overall & Mid-Major POY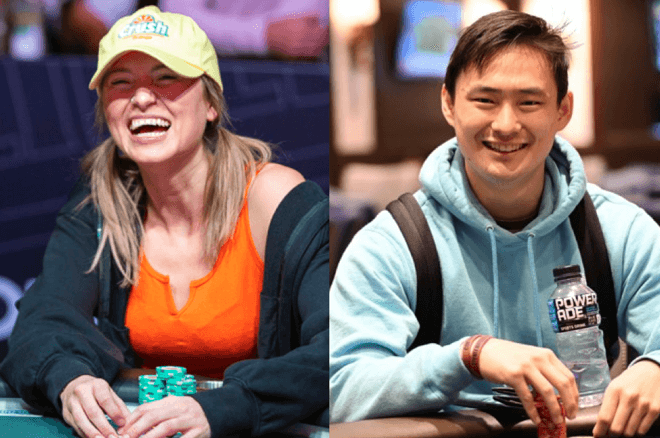 It was a December to remember for Cherish Andrews and Stephen Song, both of whom finished 2022 with a bang and are now officially Global Poker Index (GPI) Player of the Year winners.
Andrews rallied late to overtake Angela Jordison for Female Player of the Year. Song captured the overall GPI Player of the Year in a tight 10-player race, and also narrowly beat out Jordison for Mid-Major Player of the Year, which recognizes success in events with buy-ins up to $2,500.
The two champions, along with Jordison, each had breakout years. Although the usual suspects didn't win the major awards, many came close, including Alex Foxen, the two-time GPI Player of the Year, and his wife Kristen Foxen, the three-time GPI Female Player of the Year recipient.
According to the GPI, both Song and Andrews will be invited to accept their trophies at the Global Poker Awards ceremony at the PokerGO Studio at ARIA in Las Vegas – broadcast exclusively on PokerGO. An official announcement on the date for the 4th Global Poker Awards is expected next week.
How Andrews Won GPI Female Player of the Year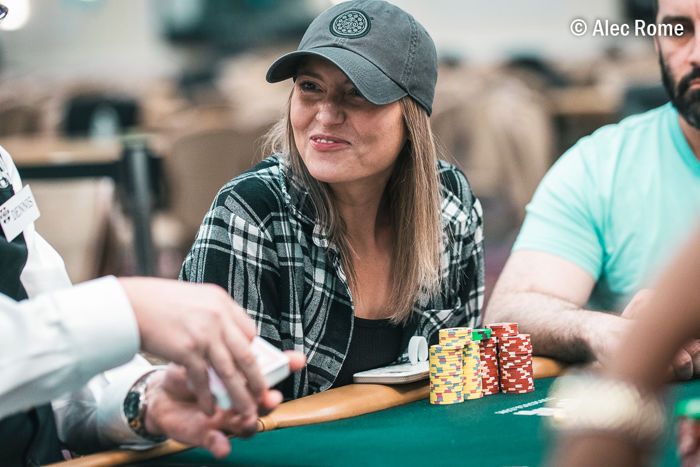 At the start of the final month, the Female Player of the Year race was essentially down to two players — Andrews and Jordison, who was leading the way with 2,483 points. Christina Gollins, with 2,110 points, was still within striking distance, but would need a banner WPT World Championship series at Wynn Las Vegas to have a shot.
Jordison, who led Andrews by about 250 points heading into December, had a solid month. She cashed in three tournaments, including a $31,000 score for fifth place in an MSPT event at Venetian.
But she ran into a buzzsaw when Andrews wrapped up the year with three deep runs at the WPT World Championship that started with a sixth-place finish in a $3,000 buy-in tournament at Wynn for $78,045, and finished with a title in an $1,100 buy-in event at the same venue for $131,912. In between there, she scored her largest career cash — $259,200 — for winning a $10,100 buy-in tournament at Wynn.
For the year, Andrews cashed for $758,513, doubling her previous earnings.
2022 GPI Female Player of the Year Standings
| Place | Player | Points |
| --- | --- | --- |
| 1 | Cherish Andrews | 2,835 |
| 2 | Angela Jordison | 2,612 |
| 3 | Kristen Foxen | 2,229 |
| 4 | Jessica Vierling | 2,101 |
| 5 | Christina Gollins | 2,056 |
How Song Won Two Awards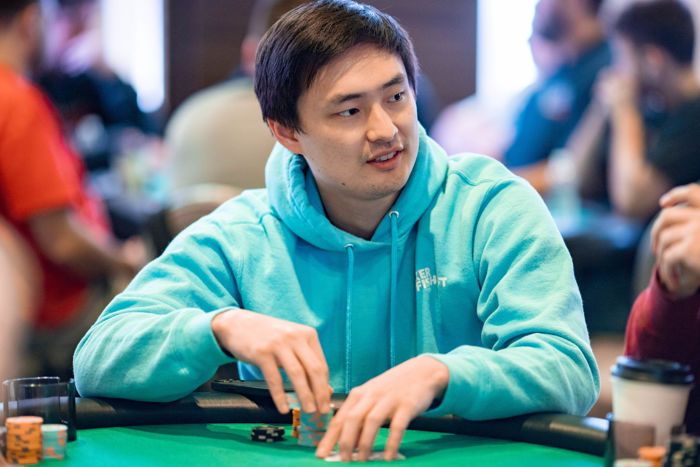 Song didn't enter the year among those expected to contend for GPI Player of the Year, but he finished 2022 atop the standings while also claiming the GPI Mid-Major Player of the Year award.
What put him over the top was his impressive title run at the WPT Prime Championship at Wynn in December, beating out 5,430 entries in the $1,100 buy-in tournament to win $712,650.
2022 GPI Mid-Major Player of the Year Standings
| Place | Player | Points |
| --- | --- | --- |
| 1 | Stephen Song | 2,580 |
| 2 | Angela Jordison | 2,539 |
| 3 | Julien Alexan Sitbon | 2,415 |
| 4 | Jared Ingles | 2,399 |
| 5 | Donovan Dean | 2,317 |
For the year, he cashed for $2,289,059 in live poker tournaments, according to Hendon Mob, bringing his career earnings to just over $5 million. He racked up 44 live tournament cashes around the United States.
In doing so, he won a close race against Jordison for the Mid-Major POY award (2,580 to 2,539 points) and narrowly beat out Adam Hendrix, Jeremy Ausmus, Chad Eveslage, and a host of other skilled pros for the overall POY honors.
The 3,543 points Song accumulated in the overall standings was just 17 more than Hendrix, who finished runner up. Stephen Chidwick ended the year in 10th place at 3,323 points, just 220 off the lead. There were 10-15 players heading into December who were still in contention.
Song and Andrews took the reins from accused poker cheater Ali Imsirovic and Nadya Magnus, winners of the 2021 GPI Player of the Year and Female Player of the Year awards.
2022 GPI Player of the Year Standings
| Place | Player | Points |
| --- | --- | --- |
| 1 | Stephen Song | 3,543 |
| 2 | Adam Hendrix | 3,526 |
| 3 | Jeremy Ausmus | 3,497 |
| 4 | Chad Eveslage | 3,474 |
| 5 | Farid Jattin | 3,466 |
79 National POY Winners
Global Poker Index also kept track of leaderboards in 79 countries around the world during the past year. One player from each country earned National Player of the Year honors. Two of the winners happen to be the past two World Series of Poker Main Event champions — Espen Jorstad and Koray Aldemir.
Among those who won the international awards included Davidi Kitai (Belgium), Farid Jattin (Colombia), Koray Aldemir (Germany), Yuval Bronshtein (Israel), Paul Phua (Malaysia), Espen Jorstad (Norway), Stephen Chidwick (United Kingdom), and of course Stephen Song (United States).
View All 79 National POY Winners here!