888poker: The Biggest Differences Between Online and Live Poker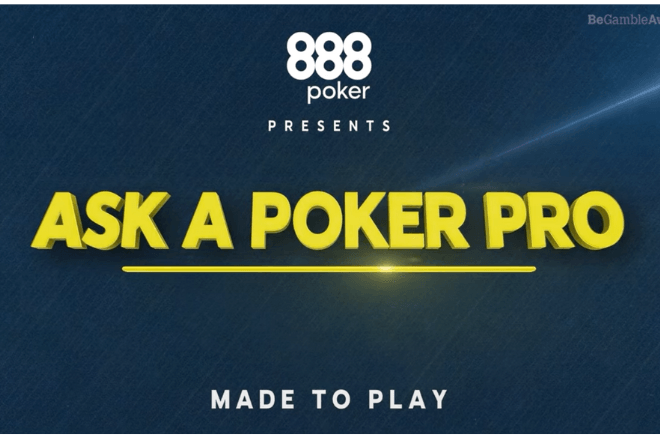 New poker players commonly ask about the differences between online and live poker and how the game changes in each realm. Experienced players already know how the dynamics differ, and thankfully the amazing ambassadors from 888poker have extended a helping hand to help bring novice poker players up to speed.
So if you're thinking about trying live or online poker for the first time, be sure to check out the advice from the 888poker pros in the video and article below.
Pace of Play
"The main difference for me between live and online poker is the pace of play," says ambassador Ian Simpson. "When you're playing online, there is no dealer. You get many more hands per hour than when you do live...You need to have a lot more patience playing live than online."
Visualization
Ambassador Josh Manley explains, "When I play online, I find it so much easier just to visualize everything because you can see everything right in front of you."
"When I play live, sometimes it's a little bit different. I don't really get it quite the same way. I sometimes struggle with things like bet-sizing...a lot more thought process has to go into it in live poker."
888poker XL Spring Series Explodes Into Action
Player Information Easier in Live Poker
Ambassador Lucia Navarro points to the social setting of live poker, which makes it easier to pick up information on your opponents.
"I think playing live poker, you talk to the players, see how they behave so that you can get a lot of information from that...online poker is more limited."
Ambassador Vivian Saliba agrees with Navarro on the subject and says when online, "You will play a more GTO strategy. In live poker, you can see your opponents, use your live reads and play it more exploitatively."
Cash Game Dynamics Vary
"In terms of cash games, the opens are larger. People are generally a little bit looser. You obviously go multi-way a great deal." says Stream Team member Nick Eastwood.
"You're also deep more often. Online, you have 100 big blinds a lot. In a casino, you'll have games that are 300 big blinds deep, so that can affect the strategy quite a bit."
Online Poker is Harder
Navarro also adds, "Online is harder than live, as the online players can play more volume and hands, so the experience they have is usually higher than the live player."
Join the Fun, Action, and Value at 888poker Today
Signing up for an 888poker account is easy. Download 888poker via PokerNews, create your free account, and you are good to go. Always check out our 888poker review to ensure you are getting your hands on the best 888poker bonus codes and, therefore, welcome bonuses and rewards. It is as simple as that. Good luck at the tables!