Experience the Ultimate Poker Adventure with the 888poker LIVE Passport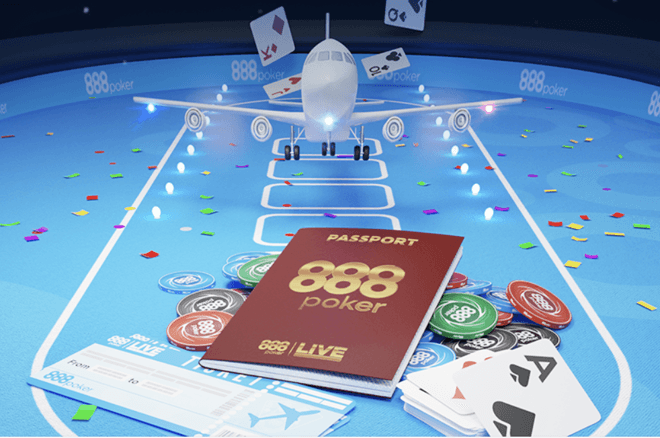 Table Of Contents
Are you ready to embark on an unforgettable poker journey? Then look no further than this exciting promotion from 888poker, where you can win an exclusive 888poker LIVE Passport and play your way to one of their highly anticipated 2023 events. The best part? You get to choose the destination!
How to Win an 888poker LIVE Passport
So, how can you secure your chance at winning an 888poker LIVE Passport? It's simple. Just complete one of the following challenges and earn a ticket to the Ultimate Passport Tournament, where two exclusive packages will be awarded to lucky winners:
Play 15 tournaments with a minimum buy-in of $1: Showcase your poker skills by participating in 15 tournaments with a minimum buy-in of $1. Whether you prefer Texas Hold'em or Omaha, this challenge allows you to showcase your tournament expertise and earn your passport ticket.
Win 80 hands in cash games: Take a seat at the cash game tables and strive to win 80 hands. Show off your strategic prowess and prove your mettle in the intense cash game environment. With every victorious hand, you edge closer to the ultimate prize.
Win 10 BLAST games with a minimum buy-in of $1: Brace yourself for fast-paced action in 888poker's popular BLAST games. Win 10 of these exhilarating games with a minimum buy-in of $1 to qualify for the Ultimate Passport Tournament. Show your opponents that you're a force to be reckoned with in this explosive poker format.
The best part is that you can enjoy this fantastic promotion once a month until July 2023. That's multiple opportunities to earn your passport and set your sights on an incredible poker adventure.
Remaining 888poker LIVE Stops
Now, let's take a sneak peek at the line-up of 888poker LIVE events in 2023. In August, the thrilling destination is Bucharest. Immerse yourself in the rich history and vibrant culture of Romania's capital city while competing against elite players worldwide.
Then, in October, the poker action moves to the iconic city of London. Experience the electric atmosphere of London's poker scene and make memories that will last a lifetime.
| Date | Event |
| --- | --- |
| Aug 8-14 | 888poker LIVE Bucharest |
| Oct 18-29 | 888poker LIVE London |
Don't miss this extraordinary opportunity to win an 888poker LIVE Passport and choose your dream poker destination. With various challenges to suit different playing styles, every player has a shot at securing a spot in the Ultimate Passport Tournament.
So, gear up, hone your skills, and start your quest for an incredible poker adventure with 888poker's LIVE Passport Promotion.
888poker: The Biggest Differences Between Online and Live Poker
Check Out the PokerNews 888poker Review
Now is the perfect time to join 888poker. If you have not already done so, remember to download 888poker via PokerNews and create your free account.
And be sure to check out our 888poker Review by clicking the button below to find out about all the amazing welcome bonuses that the site has on offer.