Daniel Negreanu Wins High Stakes Duel Round 1; Persson Declines Rematch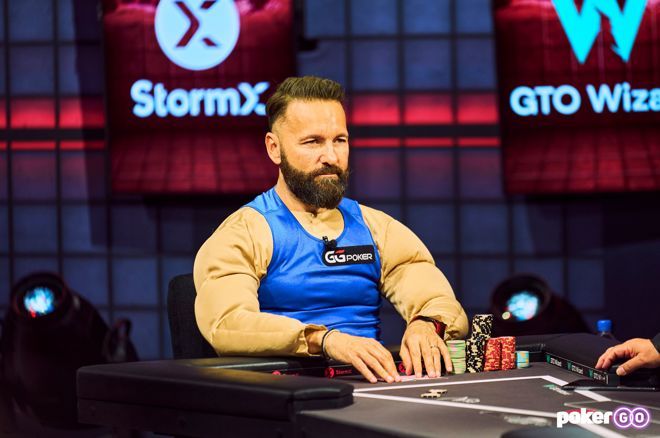 Daniel Negreanu ended an 0-3 record on PokerGO's High Stakes Duel by defeating Eric Persson in Round 1 of the heads-up poker competition.
Both players bought in for $50,000 on Monday and were scheduled to return to action on Tuesday night at 5 p.m. PT for a rematch., but Persson declined his option due to "scheduling conflicts."
Congrats on kicking my ass @RealKidPoker . Look forward to playing with you in the future!! @PokerGO @BuffaloHanks https://t.co/eED3Okgz1x

— Eric Persson (@IAmMaverick888)
For the first time in High Stakes Duel history, Phil Hellmuth wasn't one of the competitors. The "Poker Brat," who went 9-2 in 11 matches, lost to Jason Koon in the $1.6 million round of High Stakes Duel III. He declined a rematch and that series of games then concluded, leaving the game open for two new players.
Negreanu Catches Cards Early
Negreanu faced Hellmuth in HSD II in 2021 but lost all three matches for a total loss of $350,000. Things went more his way on Monday against Person, and Lady Luck was on his side.
Both players started with 50,000 chips and the blinds started at 100/200, increasing every 30 minutes. Within the first 20 minutes, Negreanu had picked up pocket aces twice, and flopped top pair in there as well. But he couldn't get much action in any of those hands.
With both stacks about even, Negreanu raised to 700 with A♥A♦ and Person called with 8♥8♣. The flop had two face cards and Persson was forced to fold to a continuation bet. Moments later, Negreanu picked up aces again moments later and three-bet to 2,000 but couldn't get any action when Person folded suited connectors.
Despite hitting some big hands the first half hour, both players stacks were around the starting amounts. But then it turned around when "DNegs" flopped middle set on a board of 5♦3♣J♦ and was up against 4♦2♣ for an open-ended straight draw. Persson bet 3,000 on that draw and received a call.
The turn was the 2♦ and again Persson bet, this time for 5,000, and was called. When the 4♥ appeared on the river, both players checked fearing a potential straight or flush, and Negreanu took down an important 18,000-chip pot.
Persson Battles Back But Can't Finish the Comeback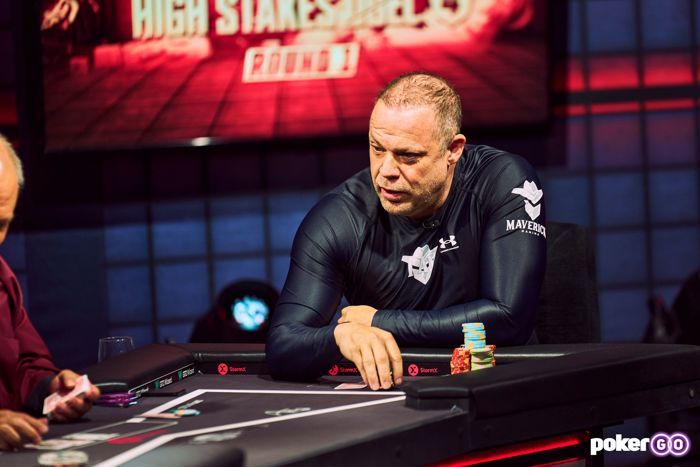 Negreanu would build up a 3-1 chip advantage, but he was facing an opponent who wasn't just going to lie down and quit. Persson threw out a few bluffs to build up his stack, with varying degrees of success.
In one hand on a board of 7♣J♦A♥7♦7♠, he bet 5,000 with 4♦3♥ and was able to talk Negreanu into folding J♥10♥. Persson would battle to close the gap, and at one point he nearly evened the match up. However, the rally was short-lived.
Negreanu picked up a 15,000-chip pot with four-high and a missed flush draw on the river when Persson, who had king-high, open-folded from under the gun. PokerGO commentators Nick Schulman and Ali Nejad were confused as to why Persson would just surrender the pot without waiting to see if his opponent would bet the river, especially with the best hand.
On the final hand, with Negreanu holding a 4-1 chip advantage, all the chips went into the middle of the table preflop with Negreanu holding A♠K♦ and Persson with A♦Q♦. The board ran out 10♥7♣J♥J♦6♠ and that was the end of the match.
There won't be a rematch, which means Persson's seat is now open for Round 2. Whoever ends up taking the seat will be required to pay $100,000 to enter the game.
*Images courtesy of PokerGO.