The Muck: Solver at Table Causes Stir in WPT Gardens Poker Championship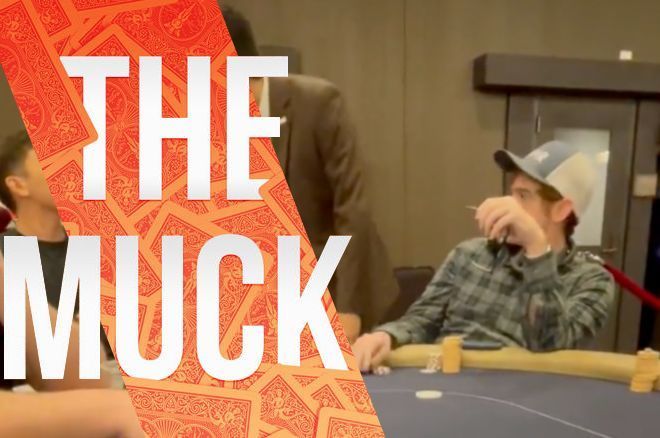 Table Of Contents
There was a commotion on the floor and on social media during Day 2 of the World Poker Tour (WPT) $5,250 buy-in Gardens Poker Championship as a player used a game theory optimal (GTO) solver while at the table.
Andrew Esposito, a San Antonio poker regular who recently had a runner-up finish in the $3,500 Wynn Millions Championship in Las Vegas, denied using the app, GTO Wizard, during a hand and told PokerNews he was looking at an output in between hands.
Others, including Peter Cross, who called Esposito out in the moment in a video shared to Twitter by Josh Arieh, claimed that Esposito was indeed using the poker training app during hands. The floor addressed the incident and ruled that the young San Antonian had not violated Poker Tournament Directors Association (TDA) rules.
If you spot someone using a solver real-time, say something, just like this guy did today at @WPT Gardens. What is… https://t.co/pb8odV3Avc

— Joshua Arieh (@JoshuaArieh)
"I addressed this situation at the table, the matter was taken care of and we had no further instances," Gardens Casino Tournament Manager Cavin Quintanilla wrote on Twitter as he cited TDA Rule 5, which addresses Electronic Devices and Communication and states that "betting apps and charts may not be used by players with live hands."
While all are in agreement that using a solver in a hand amounts to cheating, poker players on social media had varying opinions on the use of real-time solvers when not in a hand. That debate makes up the latest edition of The Muck.
What Happened
Esposito was not penalized or disqualified and hopped into a side event after busting out of the Gardens Poker Championship. It was there that PokerNews asked Esposito about the controversy, which he called a "frustrating situation."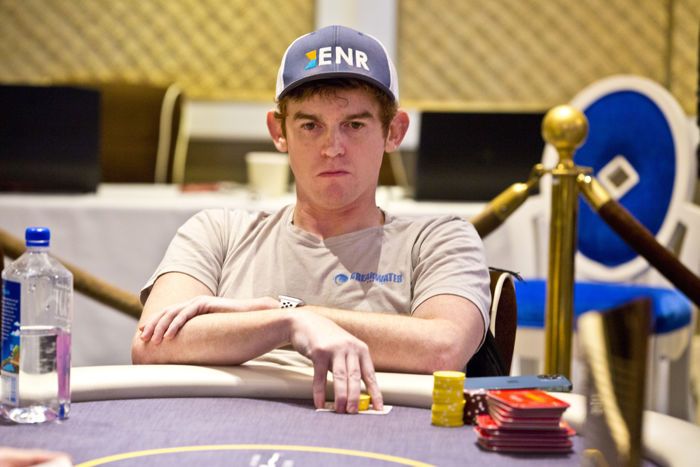 "It looked like I was on it the whole time for every hand, but it was just one hand that I was referencing," he said in an interview. "I did have the app open … and it was to reference a hand that I got into maybe 10 or 15 minutes before. And as odd as it sounds, I literally downloaded the app probably like last Saturday or Friday, my first time using it."
Esposito, who showed PokerNews a receipt of his first payment for GTO Wizard dated May 20 as evidence that he is a newcomer to the app, added that he "see(s) people with it open (at tables while not in hands) quite often."
"And I don't think it's clear cut whether (it is against tournament rules)," he said. "I think it needs to be a clear-cut rule."
Esposito was roundly criticized as video of a back-and-forth between him and Cross made its way around poker Twitter.
"I mean DQ from tournament at a bare minimum," wrote poker coach Faraz Jaka. "What about a full ban, too harsh? I imagine everyone knows using even preflop charts mid hand is cheating. I worry they'd try again. "
"Can we finally just get to the point where cheaters are automatically 86ed? This is ridiculous at this point," wrote Kenneth "K.L." Cleeton of RangeTrainerPro.
If a player is using a solver during a hand they should be disqualified from any event they are playing in.

— Doug Polk (@DougPolkVids)
Esposito credited the backlash to a misunderstanding of what happened at the table.
"It's a very frustrating situation because I feel like, one, Josh Arieh was not even here," he said. "He hasn't even played this tournament, so for him to try to post my stuff out there not understanding the situation is kind of like troll-y a little bit."
Latest in the RTA Debate
The WPT Gardens Poker Championship incident is just the latest in a lengthy debate over the threat that real-team assistance (RTA) in poker poses to game integrity.
In June 2022, high-stakes pro Brock Wilson took heat when Jared Jaffee shared a photo of Wilson in a live tournament with what appeared to be a preflop chart or a sim pulled up on his phone. Like with the latest incident, some said they didn't see a problem since Wilson wasn't using the chart during a hand.
There was also a controversy at the 2016 World Series of Poker (WSOP) Main Event final table as Jason Mcconnon brought a printed push-fold chart that he consulted in between hands. Tournament Director Jack Effel ruled that "when you're out of the hand, you're more than welcome to reference anything that you have, your notes or anything like that, but not during the play of hands.
In light of the incident at Gardens Casino, some were adamant that solvers shouldn't be allowed at the table at all.
"Allowing it at any time, even between hands will destroy live poker," wrote MonkerGuy. "Speak to your peers for a total ban on anything strategy related."
@PeterDCross @JoshuaArieh @WPT @WSOP @Kevmath Appreciate you guys speaking up and filming this. Can't have this mid… https://t.co/ki0qyU8c7W

— TonyDunstTV (@tonydunsttv)
There may also be a responsibility for the software providers to prevent potential cheating. Earlier this year, the poker training software Odin Poker was called out for removing its 20-second delay, a feature that Odin founder Rory Young noted was never even a part of competing tools like GTO Wizard.
"It's almost if products like @GTOWizard not having a time delay leads to rampant cheating, online especially," wrote RangeTrainerPro's Ryan Laplante.
I am aware that I am biased in having a competing product in @RangeTrainerPro.

— Ryan Laplante🏳️‍🌈 (@Protentialmn)
Meanwhile, the bubble burst as the WPT Gardens Poker Championship continues with a half-dozen tables remaining toward the end of Day 2.
Those in the money include WPT ambassador Brad Owen and WPT Champions Club members Daniel Strelitz and Joshua Pollock.
*Lead image courtesy of Peter Cross via Twitter.