Get to Know Jeremy Becker, the Man Who Has Won Eight Wynn Tournaments in a Month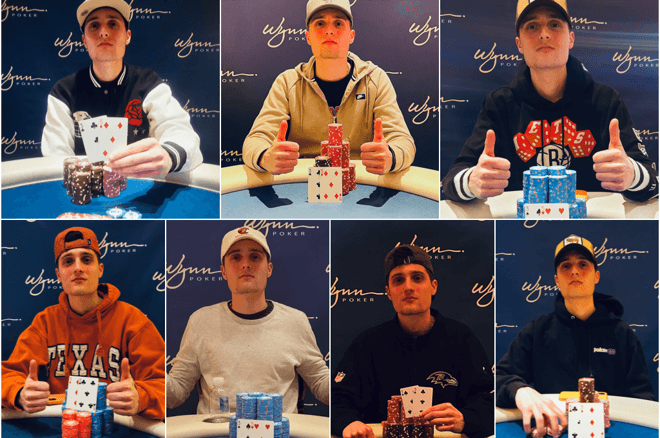 Table Of Contents
Update: The day after this article published, Becker won another tournament at the Wynn. The article has been updated to reflect his eighth victory.
Have you heard the story about the young poker player who has won eight, yes eight, tournaments at Wynn Las Vegas since March 25? That includes four victories already in May, and while none have resulted in life-changing money, the victories have netted him over $54,000 in prize money.
As if that wasn't all impressive enough, Becker also final tabled several other tournaments throughout town including at the Venetian and Resorts World.
Dating back to 2016, Becker has $829,429 in prize money, which is doubly impressive when you consider the biggest score of his career thus far has been a modest $36,080 for finishing fourth in the 2022 Venetian DeepStack $1,100 NLH.
PokerNews recently caught up with Becker to learn a bit more about the man who has been tearing it up at the Wynn.
Jeremy Becker's Wynn Wins
| Date | Tournament | Entries | Prize |
| --- | --- | --- | --- |
| March 25 | $300 NLH Wynn Daily | 190 | $13,452 |
| April 24 | $200 NLH Wynn Nightly | 69 | $4,268 |
| April 20 | $200 NLH Wynn Nightly | 72 | $4,280 |
| May 4 | $200 NLH Wynn Nightly | 118 | $6,055 |
| May 8 | $200 NLH Wynn Nightly | 109 | $5,885 |
| May 11 | $200 NLH Wynn Nightly | 128 | $6,569 |
| May 15 | $200 NLH Wynn Daily | ??? | $3,975 |
| May 21 | $200 NLH Wynn Nightly | 63 | $3,897 |
Becker's run at the Wynn has even caught the attention of Poker Hall of Famer Daniel Negreanu:
Check out the Wynn Poker Room review here on PokerNews!
Cutting His Chops in Florida
Becker was raised alongside his younger sister in the suburbs of New York City by his parents. He then attended the University of Tampa, where he graduated back in 2018.
"The only job that I ever had was a caddy at a golf course in high school," the 27-year-old Becker said. "My sophomore year of college I started going to the casino which was 10 minutes away from my school and instantly was addicted. I was always into gambling with my friends, and not being 21 yet, I could only play poker at the casino where you only have to be 18."
Ever since he graduated college, Becker has been making his living by playing poker. He's had several five-figure scores down in Florida, including $33,615 for winning the 2023 Lucky Hearts Poker Open Event #8: $400 No-Limit Hold'em and taking down the 2021 Super Stack Poker Series Tampa Event #3: $600 NLH Deeper Stack for $27,200.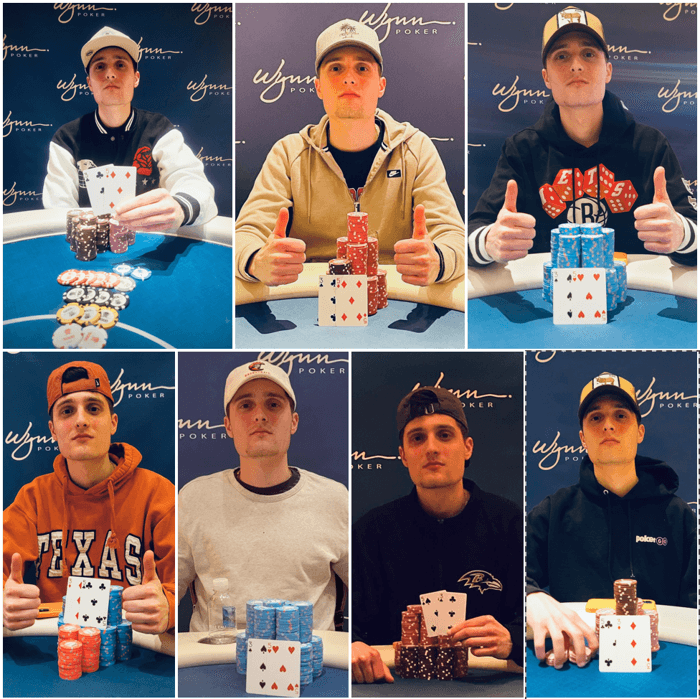 Head West Young Man
Earlier this year, Becker opted to leave Florida behind and head out to the bright lights of Las Vegas.
"My lease was up in Tampa the last week of February," he explained. "A couple of weeks prior rather than renewing I basically just thought, 'Why am I still here?' There's much more opportunity for tournament players in Vegas and I have always loved it when I've been out there. So, I talked with my friend, Jake Ferro, and basically, just said if I go out there do you wanna come with? And neither of us could think of a good reason not to make the move."
Not surprisingly, the Wynn is Becker's favorite place to play poker in Las Vegas.
"Hands down the Wynn. Everything about the place is A+," he said. "The dealers, the supervisors, comfortability, everything. They really cater to you and want you to have the overall best experience."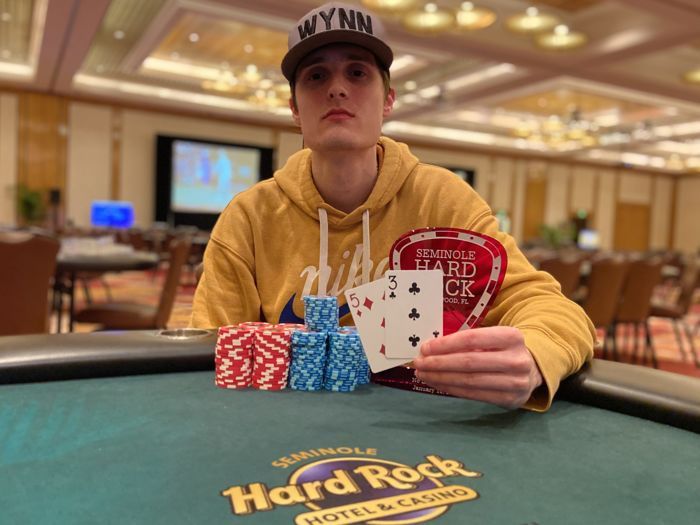 While his quick-succession victories at the Wynn have brought him some notoriety, they're not actually his proudest poker accomplishment.
"I would say the $400 that I won in Hollywood in January," he said when asked. "I had really been studying the game more, and for the first time in my career, was questioning my life decision of being a professional poker player. I felt like I was making great decisions and just getting screwed over and over in these tournaments. That win really changed my confidence level."
For Becker, the six wins have been nice, but the grind continues as he had his sights set on achieving bigger things in the poker world.
"I want to be able to roll out of bed and head to the PokerGO studio and just fire all of these one day $10k's and $25k's with no hesitation," he explained. "That has always been a goal of mine. As for this summer, obviously, I'd love to win a bracelet just like everybody else. That really solidifies you in history. I'm super confident going into the series this year and believe I will have just as good of a shot as anybody right now. I'm hungrier than ever."
For more on Becker, follow him on Twitter at @Jbex2417. You can also listen to him on a recent episode of the Barstool Poker: Cracking Aces Podcast.
We had a great interview with the king of the Wynn Daily, the 53o maestro, Jeremy Becker (@Jbex2417). We learned wh… https://t.co/ynBtHMUiAI

— Barstool Poker: Cracking Aces (@CrackingAAces)
Executive Editor US, PokerNews Podcast co-host & 2013 WSOP Bracelet Winner.