Liv Boeree Shares New 'Win-Win' Podcast; Molly Bloom Scheduled As First Guest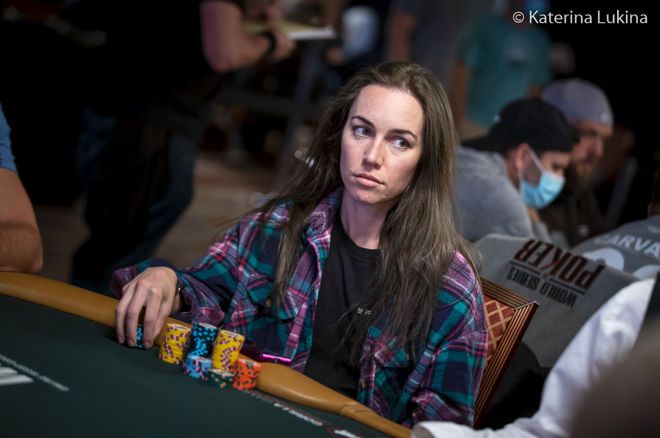 Podcasts have become an unstoppable force, captivating audiences worldwide and transforming how we consume content thanks to offering their diverse range of topics, easy accessibility, and the ability to listen on the go.
Since their rise in popularity, many poker podcasts have been born, including the PokerNews Podcast. And now, former professional poker player Liv Boeree announced yesterday, May 10, that she is taking the plunge into the audiosphere with her own show titled 'Win-Win.'
The Win-Win Podcast, hosted by Boeree, looks to offer a platform for open and engaging conversations that go beyond poker. Listeners can expect thought-provoking discussions about resilience, overcoming challenges, and finding success in highly competitive environments.
Who is Liv Boeree?
Despite retiring from poker in a professional capacity, Liv Boeree is still a prominent figure in the world of professional poker, as well as a respected science communicator and philanthropist. From Kent, England, Liv Boeree initially pursued a career in astrophysics after graduating from the University of Manchester with a degree in physics and astrophysics.
Beyond her poker accomplishments, Boeree is known for her passion for science and her ability to communicate complex scientific concepts to the public.
She has also given TED Talks on topics like "3 Lessons on Decision-making from a Poker Champion" and "A Number Speaks a Thousand Words." Boeree is also involved in effective altruism, a movement that seeks to use reason and evidence to maximize positive impact in the world, and she has actively supported various charitable initiatives.
Boeree Spreads Gospel of Poker Through TED Talks
Boeree's Poker Achievements
Boeree's first encounter with poker came from her taking part in a UK gameshow, where the contestants were taught the game. This prompted Boeree to delve deeper into poker, which turned out to be an extremely fruitful decision.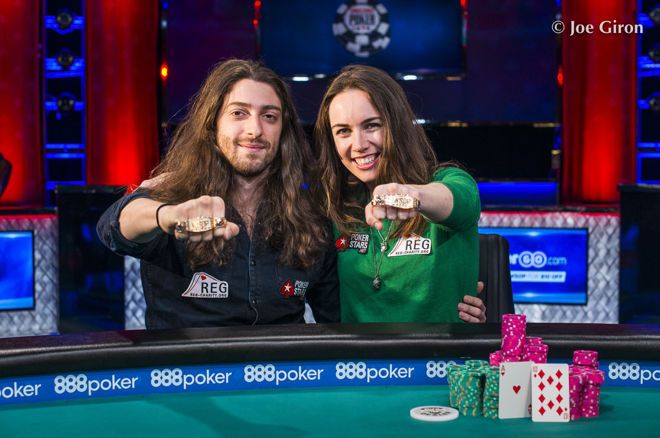 In 2010, Boeree won the 2010 PokerStars.it EPT San Remo €5,300 Main Event for a career-best score of €1,250,000 ($1,698,300). Then in 2017, she captured her first gold bracelet at the World Series of Poker alongside her long-term partner and poker player Igor Kurganov in the series' Tag Team Event.
According to The Hendon Mob, Boeree has won $3,861,839 in live tournament earnings and was one of the leading faces for PokerStars, holding an ambassadorial role for the brand for the best part of a decade.
Liv Boeree's Top 5 Poker Cashes
| Year | Event | Place | Prize |
| --- | --- | --- | --- |
| 2010 | PokerStars EPT San Remo €5,300 Main Event | 1st | $1,698,300 |
| 2015 | PokerStars EPT Barcelona €25K High Roller | 3rd | $449,383 |
| 2017 | Poker After Dark $25K NLH | 1st | $150,000 |
| 2017 | WSOP $10,000 Tag Team Championship | 1st | $136,982 |
| 2014 | UKIPT Edinburgh £1,100 Main Event | 2nd | $97,057 |
First Episode Perfect for Poker Fans
Poker players should eagerly tune in to Boeree's Win-Win Podcast, as the first guest is none other than Molly Bloom, the author of the memoir "Molly's Game" and the inspiration behind the critically acclaimed film of the same name.
Bloom's journey from running exclusive poker games to her subsequent legal battles and reinvention can serve as a source of inspiration for poker players facing their own personal and professional hurdles.
The combination of Bloom's unique perspective on high-stakes poker and Boeree's own expertise in the game makes this conversation a must-listen for poker fans worldwide.
While no official air date for the episode has been confirmed, it is due to be available within the next week.