"Rampage" Ready for Biggest Poker Game of His Life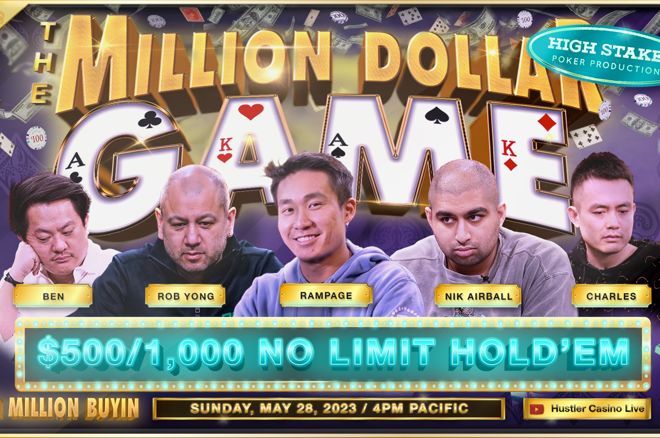 Ethan "Rampage" Yau's meteoric rise from low-stakes to high-stakes has been one of the most impressive accomplishments in poker the past two years. On Sunday, he'll take a stab at a $1 million buy-in game on Hustler Casino Live.
The poker vlogger headlines the third day of action at Hustler Casino in Los Angeles, and the live-stream is scheduled to begin at 4 p.m. PT. It will be the largest buy-in of his career, and he'll be facing an entertaining and wealthy lineup that includes Tony G, Nik Airball, Rob Yong, Stanley Tang, and "Wes Side" Wesley.
At the start of play, the blinds will be $500/$1,000 with a $2,000 big blind ante. There could conceivably be over $15 million on the table at one point with rebuys and add-ons factored in. Wesley announced on Twitter that he'll be in for $3 million.
Rampage Poker Playing for Unthinkable Amounts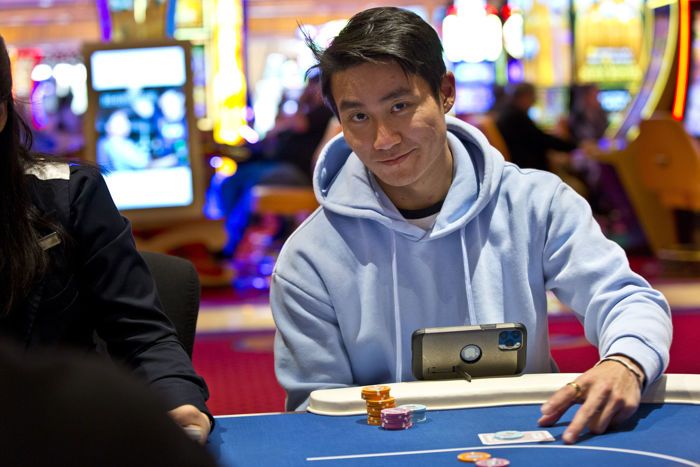 This won't be the first time Rampage, who has over 240,000 YouTube subscribers, has played in a big game. In fact, he's now a regular in high-stakes games, including many on Hustler Casino Live.
But most of his long-time fans could have never expected his rise up the stakes so quickly. In fact, in January 2022, he posted a video from a session in which he excitedly won over $6,000. Sixteen months later and he'll be playing in a game where the smallest pot of the day will likely be larger than $6,000. Did he think one year ago he would soon be playing at such massive stakes as he will be on Sunday?
"A year ago, I punted $100,000 to Garrett Adelstein, so no," Yau said before being asked if he would have expected two years ago to be playing in a game of this magnitude. "Never, never. Who thinks they're playing with a million dollars? It's an inconceivable amount, but here we are and everyone's watching, and it's for all the glory and all the money."
Rampage is one of many highly popular vloggers who have taken over the poker world the past few years. His fans have always loved his gamble mentality and willingness to shot-take. Although he won't be in the $1 million game completely on his own dime — he sold some action — he'll be risking a significant amount of money on his own to play against some high-stakes regulars.
"I try my best not to think about the stakes mainly just because of the sheer dollar amounts and all of that, but I think I've sold enough action where I'm comfortable playing and hopefully things go well, it's just a normal poker game, a lot of friendly familiar poker faces, so what could go wrong," Rampage said in regards to potentially being nervous playing with $1 million in front of him.