RunGood Poker Series Returning to Harrah's Kansas City May 16-21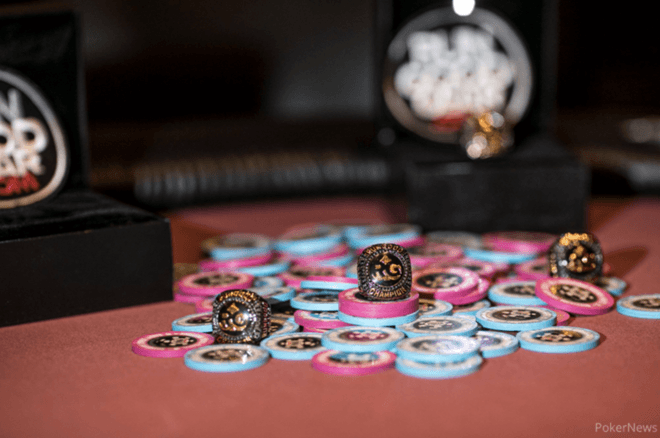 Table Of Contents
The RunGood Poker Series (RGPS) is returning to Missouri later this month for RGPS Harrah's Kansas City, the first stop there in over three years, which is scheduled to take place May 16-21.
The latest of the RGPS Checkpoint stops, RGPS Harrah's Kansas City will culminate with the $200,000 guaranteed $1,100 buy-in Main Event taking place May 19-21. In addition to that, there will be a handful of other ring events with buy-ins ranging from $200 to $500. PokerNews will be on-site provide live updates of the Main Event action.
READ ABOUT JOSHUA KOPP'S VICTORY IN THE RGPS COUNCIL BLUFFS MAIN EVENT!
Plenty of Ring Events
The upcoming RGPS Checkpoint stop will kick off with three events on May 16, including a $250 Seniors Ring Event and a $200 Series Opener No-Limit Hold'em Ring Event. Later in the evening, a $200 Ambassador Bounty Ring Event will take place and will feature special guests holding bounty envelopes containing prizes.
There will be one ring event the next day on May 17, a $400 DeepStack Ring Event that will have two starting flights and a $50,000 guaranteed prize pool up for grabs. There will also be two $60 Turbo Satellites running where players can win a seat into the DeepStack Ring Event.
Other highlights of the series include a $300 One Day NLH Ring Event, a $250 Double Green Chip Bounty Ring Event and a $500 Pot-Limit Omaha Ring Event.
The biggest draw of the stop is the $200,000 guaranteed Main Event, which will feature three starting flights before players return for Day 2 on May 21 in their quest to become the next RGPS champion.
The series will close out with a $400 Black Chip Bounty NLH Ring Event and a $600 Closer NLH Ring Event, both of which will take place on May 21.
Previous Winner
When the RunGood team was last at Harrah's Kansas City, the $575 Main Event drew 482 runners for a prize pool of $241,003. At the end of it all, Jacob Seale took home the ring and $40,963 after a three-way deal with Ray Rife (2nd - $37,923), Shawn Privat (3rd - $28,369).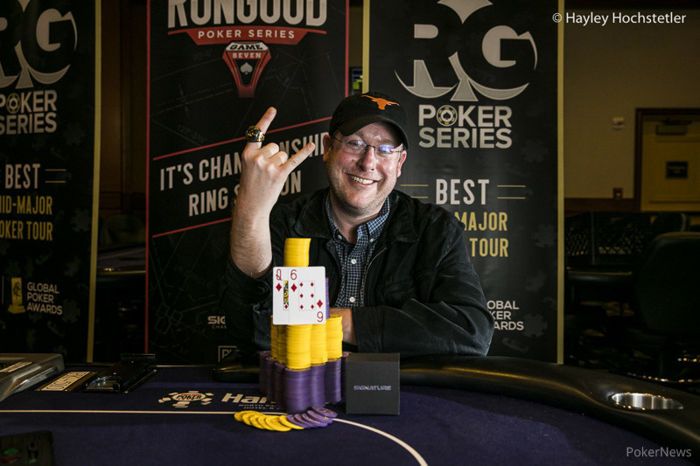 Other players who ran deep in the event include Joshua Turner (4th - $17,350), Grant Hart (6th - $9,953) and Zachary Carroll (9th - $4,808).
Before his ring-awarding victory, Seale had a career-high $37,428 cash from finishing runner-up in the RGPS Harrah's North Kansas City Main Event earlier in the year. He also finished 12th in the 2018 World Series of Poker Event #84: $1,500 The Closer for $37,215.
2019 RGPS Harrah's Kansas City Final Table Results
| Place | Player | Prize (USD) |
| --- | --- | --- |
| 1 | Jacob Seale | $40,963* |
| 2 | Ray Rife | $37,923* |
| 3 | Shawn Privat | $28,369* |
| 4 | Joshua Turner | $17,350 |
| 5 | Chuck Marty | $13,048 |
| 6 | Grant Hart | $9,953 |
| 7 | Andy Ernstein | $7,700 |
| 8 | Jacob Lewis | $6,042 |
| 9 | Zachary Carroll | $4,808 |
*Denotes three-handed deal.
After RGPS Harrah's Kansas City, the RunGood team will head to Thunder Valley Casino Resort from July 13-31.
The full schedule for the upcoming RGPS Harrah's Kansas City stop is available in the table below.
| | DATE | START | EVENT |
| --- | --- | --- | --- |
| | May 16 | 10:00 AM | Seniors Ring Event (Buy-in: $250, Age 50+) |
| | May 16 | 12:00 PM | Series Opener NLH Ring Event (Buy-in: $200) |
| | May 16 | 7:00 PM | Ambassador Bounty Ring Event (Buy-in: $200, Special guests will be holding bounty envelopes that contain prizes between $1,000 cash and RG Apparel store credit) |
| | May 17 | 9:00 AM | Turbo Satellite to the $400 RG DeepStack (Buy-in: $60, 1 in 10 wins a seat) |
| | May 17 | 12:00 PM | DeepStack Ring Event 1A (Buy-in: $400, $50,000 GTD Prizepool) |
| | May 17 | 3:00 PM | Turbo Satellite to the $400 RG DeepStack (Buy-in: $100 1 in 5 wins a seat) |
| | May 17 | 6:00 PM | DeepStack Ring Event 1B (Buy-in: $400, $50,000 GTD Prizepool) |
| | May 18 | 9:00 AM | Main Event Satellite (Buy-in: $135 1 in 10 wins a seat) |
| | May 18 | 1:00 PM | DeepStack Ring Event Restart |
| | May 18 | 1:00 PM | One Day NLH Ring Event (Buy-in: $300) |
| | May 18 | 6:00 PM | Double Green Chip Bounty Ring Event (Buy-in: $250) |
| | May 19 | 9:00 AM | Main Event Satellite (Buy-in: $135, 1 in 10 wins a seat) |
| | May 19 | 12:00 PM | PLO Ring Event (Buy-in: $500) |
| | May 19 | 1:00 PM | Main Event Satellite (Buy-in: $245, 1 in 5 wins a seat) |
| | May 19 | 4:00 PM | Main Event 1A (Buy-in: $1,100, $200,000 GTD Prizepool) |
| | May 20 | 9:00 AM | Turbo Main Event Satellite (Buy-in: $135, 1 in 10 wins a seat) |
| | May 20 | 11:00 AM | Main Event 1B (Buy-in: $1,100, $200,000 GTD Prizepool) |
| | May 20 | 4:00 PM | Main Event 1C (Buy-in: $1,100, $200,000 GTD Prizepool) |
| | May 21 | 12:00 PM | Main Event Restart |
| | May 21 | 1:00 PM | Black Chip Bounty NLH Ring Event (Buy-in: $400) |
| | May 21 | 6:00 PM | Closer NLH Ring Event (Buy-in: $250) |