Vegas Golden Knights, Todd Brunson Pay Tribute to Doyle Brunson During NHL Playoff Game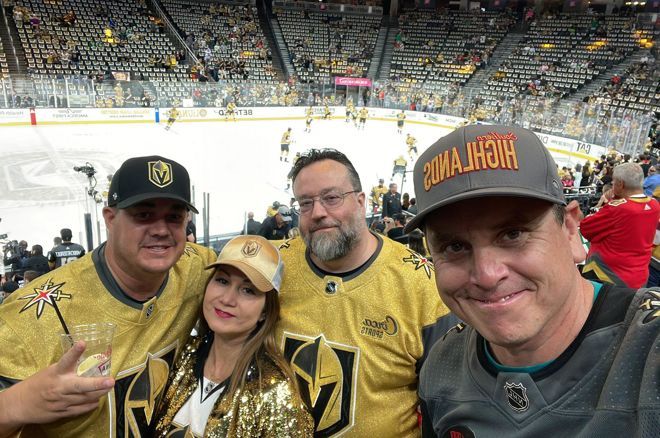 Doyle Brunson was more than just a poker player — he was a Las Vegas icon. As such, during the third period of the Vegas Golden Knights NHL playoff game against the Dallas Stars, the local team paid tribute to the late "Texas Dolly."
Brunson, who passed away at 89 last weekend, was an avid Knights fan, an expansion team that came to Las Vegas in 2017. On Friday night, the Knights hosted the Stars at T-Mobile Arena for Game 1 of the Western Conference Finals. The winner of the series will advance to the Stanley Cup Finals for a shot at hoisting the Stanley Cup.
Maryann Savage, wife of World Poker Tour (WPT) Executive Tour Director Matt Savage, a Golden Knights season ticket holder, took a video of the Doyle tribute. Doyle's son Todd Brunson, as the Knights returned to the ice following the second intermission, turned the crank to begin the third period. Savage took a short video of the brief tribute to the Poker Hall of Famer.
That's @ToddBrunson turning the crank to fire up the @GoldenKnights crowd @TMobileArena! #RIPDoyle ❤️ https://t.co/gvSCeMRiwl

— Maryann Savage (@MaryannSavage)
At the start of the third and final period, when this article was published, the Knights and Stars were tied 1-1. William Karlsson had the lone goal for the Golden Knights. Jason Robertson got the Stars on the board late in the first period.
Doyle Brunson Passes Away at 89
*Images courtesy of Matt Savage