This Year's WPT Champs Will Get Sculptures Designed By a Contemporary Artist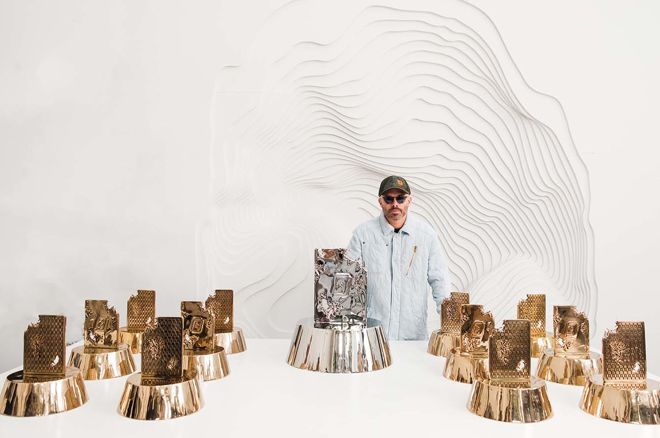 The trophies awarded to World Poker Tour (WPT) champions this year will be unique. That's because they are designed by American artist Daniel Arsham in a creative effort to make WPT Season XXI a special one.
"In the history of WPT, this may well be the most creative partnership we have ever taken on," WPT CEO Adam Pliska said in a press release. "Daniel is an incredible artist that melds well with the contemporary lifestyle that poker fosters. We are honored to award a true work of art to all 2023 WPT Champions."
In addition to having their names engraved on the Mike Sexton WPT Champions Cup, this year's champions will take home a unique Arsham sculpture trophy. Eliot Hudon received the debut Arsham design when he took down the 2022 WPT World Championship for $4.1 million.
Read About The Record-Breaking 2022 World Championship!
Arsham is a New York City-based contemporary artist known for his sculptures but who works in a variety of mediums, including drawing, film and architecture. According to WPT, his work can be found in galleries in Paris, Hong Kong, South Korea, Brazil and the Netherlands.
As part of the partnership, Arsham has also designed a chip set and chip case design, as well as the feature table stage for WPT events.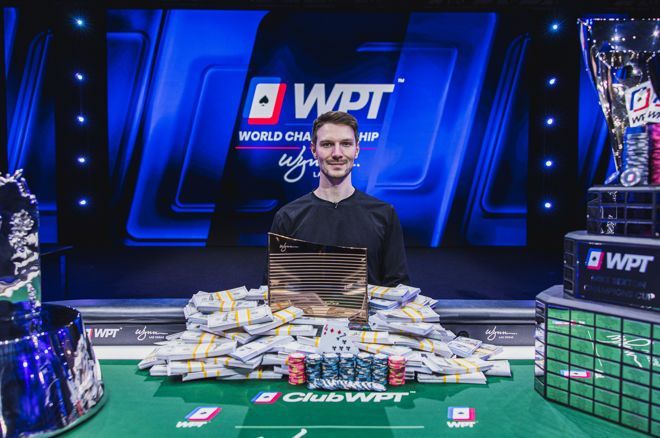 Also as part of the partnership, WPT will host a charity event at a contemporary art gallery in New York later this year, with the proceeds going to Arsham's alma mater, The Cooper Union.
"It is exciting to explore and apply my artistic sensibility to the World Poker Tour universe," Arsham said in the press release. "I studied at Cooper Union, and it formed a foundation for my art education. I've actively looked for ways to further Cooper's mission of providing free education for everyone in the arts. I also relish the prospect of giving back to The Cooper Union through this project with WPT."
The unique sculpture trophies await the eventual winners of the WPT Seminole Hard Rock Poker Showdown Main Event and the WPT Choctaw Main Event, which have reached final tables that will play out later this month.
Bin Weng chip leads both final tables as he looks to continue his incredible 2023 heater and potentially add two Arsham originals to his trophy cabinet.
There's also the upcoming WPT Bell Gardens Poker Championship, which gets underway on May 21 and will wrap up on May 25.
*Image courtesy of WPT.