Badugi Primer - Get Ready for A Brand New WSOP Tournament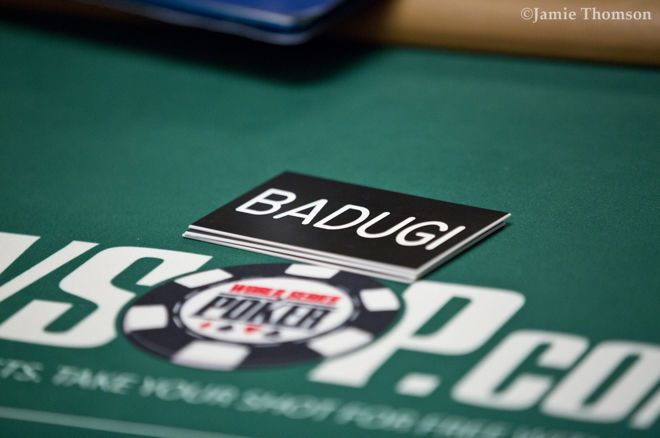 Table Of Contents
The 2023 World Series of Poker (WSOP) is getting ready to debut a brand new event!
Tomorrow, Wednesday, June 7 at 2 p.m., Event 20: $1,500 Badugi will get underway at 2 p.m. on Wednesday, June 7, but if you don't know how to play, fear not as we've put together this primer to get you up to speed and ready to compete.
Badugi is a four-card triple draw lowball poker variant that isn't as well-known as other games, but those who learn and play it often characterize it as a fun alternative poker game filled with action.
A lot of players enjoy Badugi because it has a fairly simple objective and, because the format and goal differ from many other variants, there are different strategies employed.
Although the exact origin of the game is unknown, many believe it originated in South Korea in the latter half of the 20th century, while others claim it was popularized in Canada in the 1980s where it was called "Off Suit Lowball".
The name allegedly comes from the Korean word baduk or badug which refers to a black and white pattern, with badugi a common name for a black and white spotted dog. The board game Go was called baduk in Korean.
2023 World Series of Poker Hub
Bookmark this page! All you need to know about the 2023 WSOP is here.
How to Play Badugi
The goal of Badugi is to make the lowest "badugi" – a four-card hand of different ranks and suits. Aces are low and the best possible hand in the game is A-2-3-4 rainbow.
It's usually played as a fixed-limit game and, like other triple draw lowball games, it has four total betting rounds and three draws.
Four cards are dealt face down to each player before the pre-draw betting round commences. After the initial betting round, each player can choose to discard between zero and four cards.
This is followed by a second betting round before another draw occurs, and then a third betting round before the third and final draw. After the final draw, there is a fourth and final betting round before players turn their hands over.
At showdown, the lowest four-card badugi wins the pot. If no player has a four-card qualifying hand, the pot goes to the player with the lowest three-card hand, and so on. The highest card in the hand determines the strength of the hand so, for example, a 7-6-4-2 badugi would beat a 9-3-2-A badugi.
Badugi Strategy
Like other poker games, there is a button, a small blind, and a big blind, and position is a key part of the strategy. It allows you much more information as you get to see how much your opponents are drawing and betting. It can also allow you to decide whether to bluff by drawing zero cards and standing "pat", or if you want to put in an extra raise.
Getting dealt three cards of different suits under five is a very strong starting point and can be played from any position. Strong two-card badugi hands can often be played from late positions. Of course, the number of players in a hand will also change the number of starting hands that can be played.
Although the rules are simple, it can be more difficult to make a badugi than what one might initially think. If a player has a three-card badugi in the first round, the probability of making a four-card badugi by the final draw is 51%.
You can learn more about the different strategies in this exciting lesser-known variant by checking out the Badugi strategy article as part of a series on Mixed Games strategies.
First-Ever WSOP Badugi Event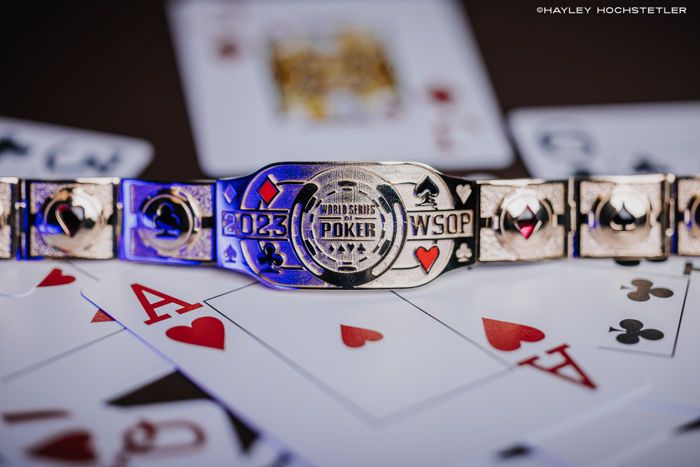 The 2023 World Series of Poker will feature the first-ever WSOP Badugi event – Event #20: $1,500 Badugi. The three-day event will begin on June 7 with one re-entry allowed and late registration open for the first nine levels.
The first time Badugi was played in a WSOP event was in 2011 when it was part of the 10-game mix. Chris Lee took down that tournament for $254,955 and his first bracelet. Since then, it's also been featured in Dealer's Choice events and Triple Draw Mix, but this will be the first running of a standalone tournament.
Phil Hellmuth was eliminated on a Badugi hand in the 2021 WSOP Event #36: $10,000 Dealer's Choice Championship when Adam Friedman denied him a record-breaking 17th bracelet. Both players stood pat on all three draws and Friedman tabled a 9-6-5-2 of different suits for a "nine-dugi" to claim the bracelet in that event for a third consecutive year.
There are also other variants of Badugi such as Badeucy and Badacey, which are five-card split pot games in rotation at Dealer's Choice events. The Poker Brat had an encounter with one of these variants recently when he accidentally slow-rolled eventual winner Chad Eveslage in Event #5: $1,500 Dealer's Choice 6-Handed.
Now, Badugi is sure to be the final hand of a WSOP tournament once again and someone, perhaps even Hellmuth, will soon claim the first-ever WSOP Badugi bracelet.