Why the WSOP App is Perfect for Beginners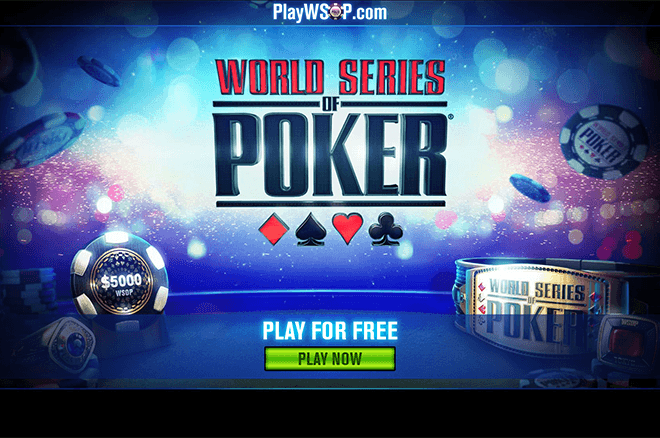 What is preventing you from learning how to play poker online? Maybe you are worried about looking silly because you don't fully know the rules and will invariably make a glaring mistake. If you are sitting nodding to any of those suggestions, you need the free-to-play WSOP App in your life.
The WSOP poker app is the official social gaming application of the World Series of Poker, the biggest brand and most trusted name in the poker world. The World Series of Poker has a reputation for being inclusive, and that shines through to the app because the WSOP App is for everyone, not only hardcore poker players.
See for yourself why the WSOP App is perfect for beginners
The WSOP App is a Global Product
For many, the prohibition of online poker is a deal breaker for new poker players. You fall at the first hurdle if you live in a country, state, or jurisdiction that does not allow its citizens to play poker online. However, the WSOP App is available worldwide because no gambling is involved; it is a social, free-to-play poker app.
The app works seamlessly on your computer, laptop, tablet, or favorite mobile device, allowing you to play poker for fun and win prizes and rewards wherever you can connect to the internet. Having the freedom to play poker online wherever you are, allows you to practice whenever you like and do so for free.
Learn the Basics of Poker for Free
Learning how to play poker can become expensive, even at the lowest stakes, if you are playing for real money. By their very nature, players that are complete beginners make more mistakes than seasoned grinders, and each of those mistakes cost money at a real-money gaming site. However, this is not the case with the WSOP poker app because it is 100% free to play.
Sure, there is the option to purchase more coins – the app's in-game currency – but you are under no obligation to do so. In addition, the app gives you so many free coins that you will likely never need to purchase any!
"An Excuse to Get Back": WSOP Thrill Team Brings Vanessa Selbst Back to the Felt
Not having the pressure of potentially losing money allows you to concentrate on learning the rules and strategy and being entertained. You can play ring games or tournament poker with no financial outlay, meaning it does not matter if you make mistakes, misread your hand, or simply want to play every hand the state-of-the-art software deals you. Get in there and enjoy playing poker for the sake of playing poker.
The WSOP App's community and customer base are incredibly welcoming. They won't ridicule you for making a bizarre or weird play at the tables.
Sharpen Your Skills Risk-Free
As your skills improve, you may pad your WSOP App balance with more coins than you know what to do with, so you can move up the various stakes. You will notice that although the amazing WSOP App community loves playing poker for fun, there are still plenty of highly-skilled players to test your skills against.
Enjoy an Authentic Poker Experience and Learn From the Pros
Just because the WSOP app is free-to-play does not mean you cannot enjoy an authentic poker experience. In fact, quite the opposite is true; the app brings real-life poker to your device.
The WSOP App has undergone dozens upon dozens of software updates over the years, each bringing new features and improvements to an already classy product. Play ring games and tournaments in No-Limit Hold'em and Pot-Limit Omaha formats, and do so against poker players from all walks of life.
The random number generator (RNG) that deals the cards is highly complex and ensures that the games on the WSOP App are as random and true to life as their brick-and-mortar counterparts.
You can even learn some moves and strategies from elite-level poker pros because the seven-strong Thrill Team of WSOP App ambassadors frequent the app! Rub shoulders with and learn from such poker luminaries as Patrik Antonius, 2022 WSOP Main Event champion Espen Jorstad, Vanessa Selbst, and more while never risking a single cent of your hard-earned cash.