"yifors" Triumphs in the Inaugural WPT Global Spring Festival Main Event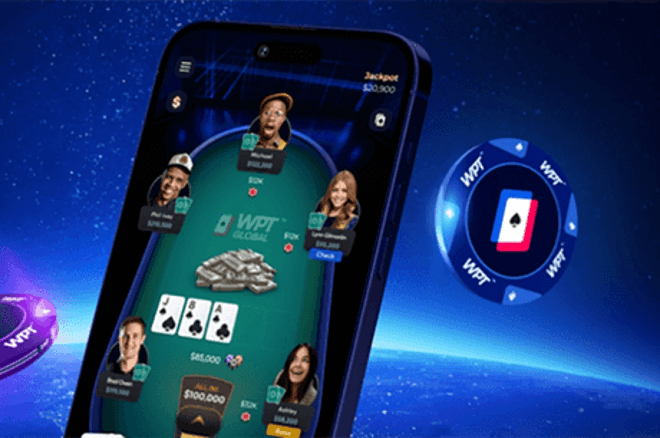 The inaugural WPT Global Spring Festival Main Event has crowned its worthy champion, and it is "yifors" who wrote their name into the history books by outlasting 204 opponents, and banking $23,476 of the $104,550 prize pool.
It took only 45 minutes of play on Day 2 for the money bubble to burst, with the unlucky 33rd-place finisher being the last player to go home empty-handed. There was a flurry of eliminations from the moment the bubble popped, each busted player taking home at least $721 for their efforts.
By the time "pollozayas" busted in ninth-place to set the final table, nobody would win less than $2,633.
WPT Global Spring Festival Main Event Final Table Results
| Rank | Player | Prize |
| --- | --- | --- |
| 1 | yifors | $23,476 |
| 2 | 而奋斗擦嗄 | $15,444 |
| 3 | Banjaxed | $11,198 |
| 4 | sersuperior | $8,224 |
| 5 | craimeariver | $6,448 |
| 6 | 谁来neng死我 | $4,880 |
| 7 | 陶雲 | $3,584 |
| 8 | TForce15 | $2,633 |
"TForce15" was the final table's first casualty. First, they lost with suited ace-queen against suited jack-ten to be left with only a handful of big blinds. The short stack of "TForce15" went into the middle holding queen-nine of hearts only for it to lose to the eight-six of hearts of "yifors," who turned a full house.
"陶雲" bowed out in seventh after a clash with "Banjaxed" did not go to plan. Down to ten big blinds, 陶雲 moved all in with pocket fours only to run into the pair of queen of Banjaxed. The latter improved to an unnecessary full house on the river to rub salt into the busted player's wounds.
Ian Shaw Secures Inaugural WPT500 Mexico City Main Event Title
Sixth place and $4,880 went to "谁来neng死我" who can count themselves unlucky. "sersuperior" open-shoved from the cutoff for 25 big blinds with what turned out to be jack-nine of hearts, "谁来neng死我" called all-in with a pair of black tens in the hole, only for a jack to land on the river.
The final five became four with the untimely demise of "craimeariver." They looked down at pocket sevens, and decided to open-shove for 13 big blinds from under the gun. Everyone folded to "yifors" in the small blind, and they snap-called with pocket aces! The five community cards provided no drams, and "craimeariver" was gone.
"sersuperior" bagged the final four-figure prize after coming unstuck in a hand against "yifors." "Banjaxed" min-raised to 70,000 on the button, "yifors" moved all-in from the small blind for 1,811,687, "sersuperior" called all-in for 865,061 from the big blind, and "Banjaxed" folded. It was ace-queen of hearts for "yifors" and the dominated ace-jack for "sersuperior." In the end, the queen-kicker of "yifors" played, and the tournament was down to only three players.
PokerNews Freerolls Every Weekend on WPT Global Freerolls
Heads-up was set when "Banjaxed" lost in a battle of the blinds against "而奋斗擦嗄." "Banjaxed" held queen-ten of diamonds against ace-eight, and bust in third despite flopped a diamond flush draw.
"yifors" went into the one-on-one battle with a substantial chip lead, and they never looked back. The final hand saw "yifors" check on the turn before quickly calling the check-raise all-in from their opponent. "yifors" had turned a full house with their pocket kings, while their opponent had improved to a queen-high diamond flush at the same time. The river was inconsequential because "yifors" had become a WPT Global champion.
Join WPT Global Today
The launch of WPT Global means that poker players around the world now have the chance to win their way to WPT events, win prizes and enjoy exciting games such as Poker Flips. As one of the world's largest cash game poker networks, WPT Global is available in over 50 countries and territories worldwide.
WPT Global offers a large deposit match bonus: 100% on deposits up to $1,200 (using any payment method). New players depositing a minimum of $20 automatically receive this match bonus which is unlocked in $2.50 increments (credited straight to the cashier) for every $10 of rake contribution.
Both tournaments and cash games count towards bonus unlocking; new players have 90 days from the date of first deposit to unlock and claim their full bonus amount.
In addition to the bonus, you also receive some free tournament tickets depending on the size of your deposit. Check out the table below for more details:
| Players | Deposit No. | Min Deposit | Reward | Total Rewards |
| --- | --- | --- | --- | --- |
| New only | 1st | $20 | $11 Mini Slam ticket | $11 Mini Slam ticket |
| New and Existing | 2nd | $20 | $11 Mini Slam ticket | 2x $11 Mini Slam tickets |
| New and Existing | Deposit of $300+ | $300 | $110 Sunday Slam ticket | $11 Mini Slam and $110 Sunday Slam ticket |
| New and Existing | Deposit of $1,200+ | $1,200 | 2x $110 Sunday Slam tickets | $11 Mini Slam and 3x $110 Sunday Slam tickets |