8 More WSOP Rules You Didn't Know Existed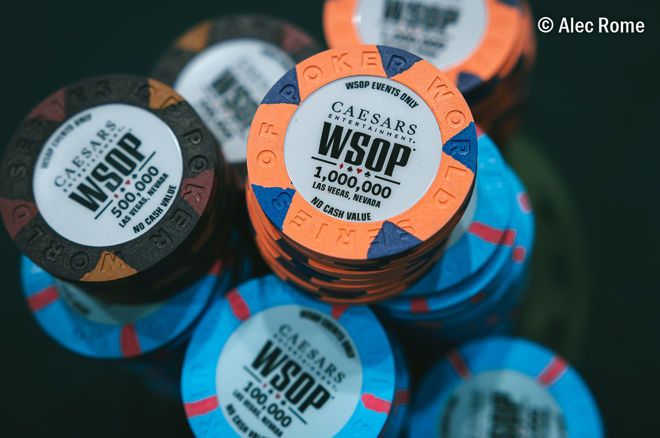 Last year, we took a look at 8 World Series of Poker (WSOP) rules that you didn't know existed, and now with the 2023 WSOP well underway, we're back with another eight rules that you should be mindful of before making the trip to Las Vegas.
No Late Registration in Shootout Events
Although it may seem straight-forward, you cannot register late for the $1,500 Shootout Event on the 2023 WSOP schedule.
Event #85: $1,500 Shootout No-Limit Hold'em comes with a 2,000 player cap. Officially, late registration is open for three levels or until the cap is reached. However, contrary to other tournaments, all stacks will be in play from the start of the tournament (11 a.m. on Thursday, July 13).
This means that your stack may be blinded off before you take your seat, although it does mean that if you do take your seat late you can get dealt in immediately, whether that's the button, small blind or big blind on your first hand.
"Disruptive" Personal Hygiene
No one wants to be sat next to a smelly player, but did you know that the WSOP rules make specific reference to players like this?
Under the 'Participant Conduct' section, WSOP Tournament Staff may implement sanctions on any Participant whose personal hygiene has become "disruptive" to other players at the table, and refuses to "remedy the situation".
Taunting. 15-Yard Penalty?
In the last article, we mentioned that "Excessive Chatter" was a punishable offense. This time we're here to tell you that "Taunting" is also explicitly outlawed as per the WSOP rules.
The official wording is that any player who taunts another player "through theatrics or gestures" is subject to penalty. This also covers any form of "inappropriate behavior" intended to disrupt other players at the table.
New Phone, Who Dis?
Under 'Communication', the WSOP rules state that all cell phones must be silenced during Tournament play, and although players are allowed to use their phones at the table — providing they're not in a hand — a special rule is in place for texting someone at the same table.
In short, if you attempt to communicate with someone at the same table as you — you're both disqualified.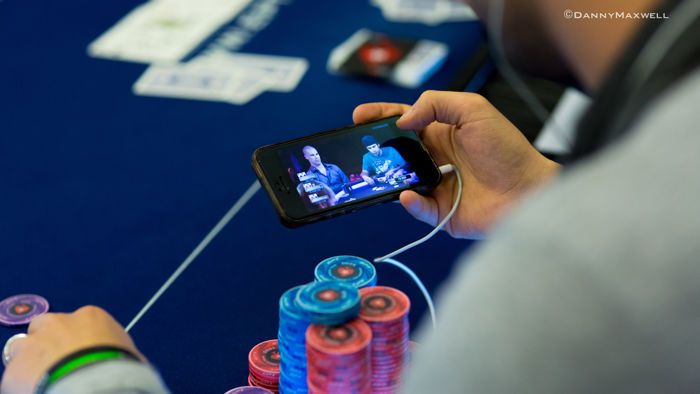 Don't Even Think About Real-Time Assistance
Just in case you were wondering, even the WSOP has noticed the recent talk within the poker industry about Real-Time Assistance. Here's Section IV.64.c of the WSOP rules to spell it out for you:
Participants are prohibited from using betting apps, gaming charts, or any poker information tool while involved in a hand.
Do You Know the Six Different Ways to Call?
Most players know that there are verbal and non-verbal ways to call a bet, but did you know there are six ways forms of calling according to the WSOP? Some forms are more acceptable than others:
Verbally declaring "call".
Pushing out chips equal to a call.
Silently pushing out an oversized chip.
Silently pushing out multiple chips equal to a call.
Silently betting a chip amount that is tiny relative to the bet is non-standard and strongly discouraged and may be met with a penalty.
Binding declarations/undercalls in turn. A player undercalls by declaring or pushing out less than the call amount without first declaring "call." At a TDs discretion, players may forfeit the amount of the intended undercall and fold.
For more information on the different ways to call a bet at the WSOP, check out Section VI.93 in the 2023 WSOP rulebook.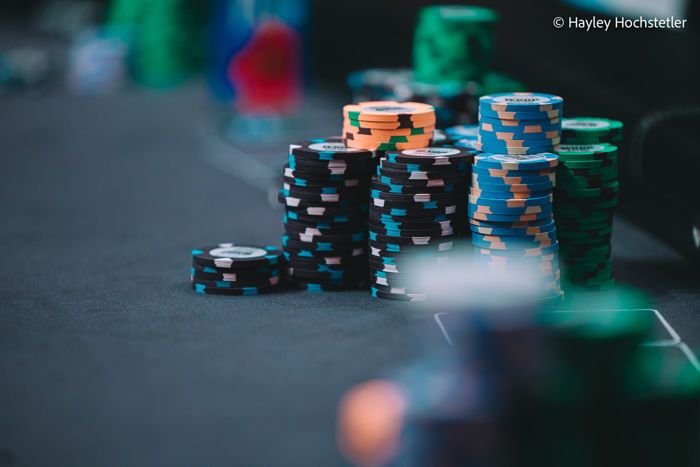 What's the Difference Between Disqualification and Forfeiture?
While they may seem similar, the WSOP recognizes the difference between being disqualified from a tournament and forfeiting your stack.
According to Section VI.113, disqualification occurs when a participant is disqualified for any reason and "shall have his or her chips removed from play and no refund will be provided to that disqualified participant."
Meanwhile, a player who forfeits play "for health or other personal reasons" after the start of a tournament shall "have his or her chips blinded off accordingly."
Hopefully, you won't need to know the differences between disqualification and forfeiting this summer.
2023 World Series of Poker Hub
Bookmark this page! All you need to know about the 2023 WSOP is here.
COVID Consequences
Although COVID-19 restrictions largely seem like a thing of the past, there are still coronavirus guidelines outlined in the latest WSOP rulebook.
These guidelines note that all participants must comply with all rules and regulations, including federal state and local laws, and Centers for Disease Control (CDC) guidelines "relating to COVID-19 in effect at the time of the WSOP Events."
Additionally, all participants must acknowledge and agree "to leave a WSOP Event at any time and exit the WSOP Event facilities immediately if Participant is required to quarantine or isolate pursuant to any applicable federal, state, and local law, rule, regulations, or CDC guideline relating to COVID-19 in effect at the time of the WSOP Events."
The WSOP also reserves the right "to remove Participant or any other player from any WSOP Event at any time prior to or during the WSOP Event, in its sole and absolute discretion, for any health or safety related reasons, including but not limited to, if Participant or any other participant is determined by Host Properties, in their sole discretion, to have COVID-19, have received a positive test result for COVID-19, exhibit symptoms of COVID-19, have come into close proximity (within 6 feet for 15 cumulative minutes) of any person who has tested positive for COVID-19, fail to comply with any applicable CDC guidelines for isolation or quarantine, or if Participant or any other participant refuses to undergo any health and safety screening or procedure required by Host Properties to participate or continue participating in a WSOP Event."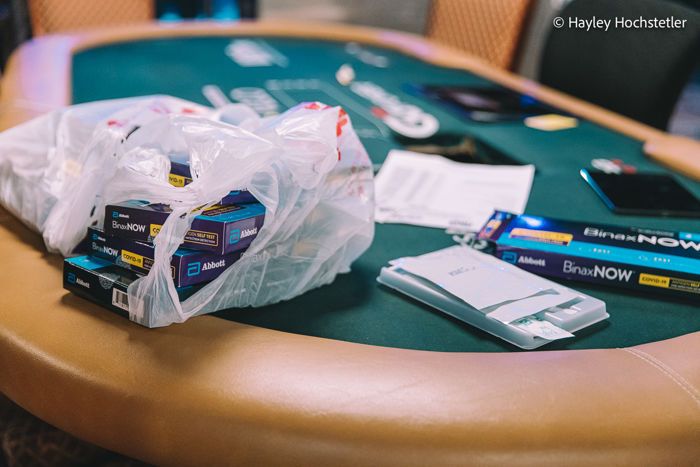 If a participant leaves or is removed from an event they must agree that they "shall not be entitled to any compensation or remuneration of any type other than what is expressly provided for in the applicable Official Rules."
Something else of note is that the WSOP reserves the right to reschedule or postpone a WSOP event at any time if there are COVID-19 concerns.
Check out Section VI.115 for more information on the WSOP's COVID-19 policies.
Will Shillibier is based in the United Kingdom. He started working for PokerNews as a freelance live reporter in 2015 and joined the full-time staff in 2019. He graduated from the University of Kent in 2017 with a B.A. in German. He also holds an NCTJ Diploma in Sports Journalism.