BARGE Series In Las Vegas Will Feature California Lowball, NLH Main Event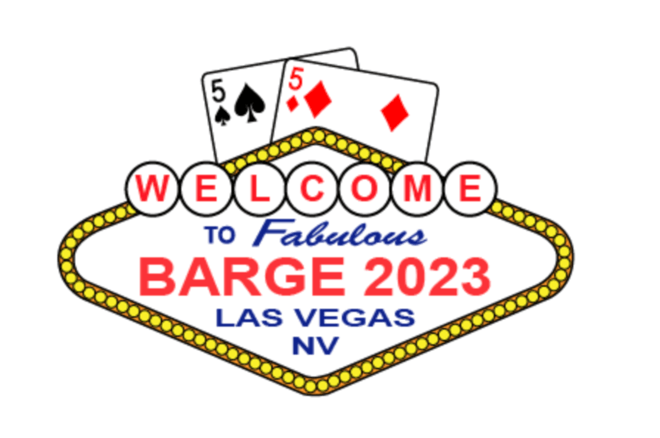 If you're in Las Vegas this summer for the 2023 World Series of Poker (WSOP) and are looking for some old-school mixed-game poker action, look no further than the annual Big August Rec. Gambling Excursion (BARGE) meet-up festival taking place July 17-22.
The BARGE festival will take place at Westgate Las Vegas and will feature everything from a California Lowball tournament to a Triathlon of Gambling Blackjack Tournament.
https://twitter.com/BARGEdotORG/status/1675198440035479553
Action at this year's BARGE festival will kick off on July 17 with the David Lawful and Marc Gilutin Memorial Charity Tournament, a $130 buy-in event with $60 re-buys that will play as a No-Limit Hold'em Crapshoot. Before that a BARGE board meeting will take place via Zoom.
The next day, a $100 buy-in California Lowball tournament will take place ahead of a $130 Limit 6 Game event later in the evening.
Other highlights early in the festival include a Team CHORSE event that costs $480 per team to enter, a $35 BARGE Annual Dinner featuring Women in Poker Hall of Famer Maria Ho as a guest speaker and a $60 Triathlon of Gambling Blackjack Tournament that is subject to Westgate confirmation.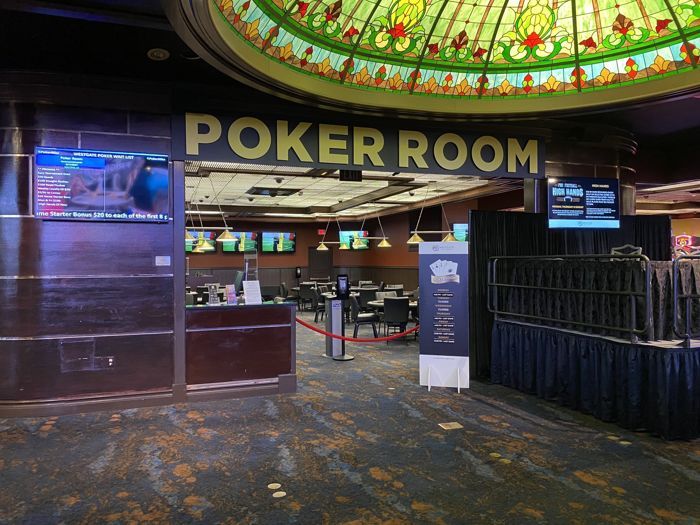 But the biggest draw of the series is the $180 buy-in No Limit Holdem Main Event, which will kick off at 10:30 a.m. on July 22 and will play down to a winner in the evening.
If you're an old-school poker fan looking to play mixed games in a comfortable environment, this series is definitely something you will want to check out.
The full schedule for the 2023 BARGE festival is available in the table below. Click here to register for the 2023 BARGE at Westgate Las Vegas.
Read About The 2023 PokerNews Cup!
2023 BARGE Schedule
| | DATE | TIME | EVENT | BUY-IN |
| --- | --- | --- | --- | --- |
| | July 17, 2023 | 4:00 PM | BOD Meeting via Zoom | N/A |
| | July 17, 2023 | 6:00 PM | David Lawful and Marc Gilutin Memorial Charity Tournament: No Limit Hold'em Crapshoot (with rebuys) ($100+30; $60 rebuys) | $100+$30 with $60 rebuys |
| | July 18, 2023 | 11:00 AM | California Lowball | $80+ $20 |
| | July 18, 2023 | 5:00 PM | Limit 6 Game | $100 + $30 |
| | July 19, 2023 | 11:00 AM | No Limit Hold'em Go the Distance Bounty | $100 + $30 |
| | July 19, 2023 | 6:00 PM | BARGE Annual Dinner with Guest Speaker Maria Ho at Taverna Costera | $35 |
| | July 19, 2023 | 9:00 PM | Team CHORSE | $440 + $40/team |
| | July 20, 2023 | 10:00 AM | 3 Hand Holdem | $80 + $20 |
| | July 20, 2023 | Afternoon | Triathlon of Gambling Blackjack Tournament (date/time tentative, subject to Westgate confirmation). | $50 + $10 |
| | July 20, 2023 | 4:00 PM | Pot Limit Omaha (with lammers) | $100 + $30 |
| | July 20, 2023 | 8:00 PM | KoMex (second chance event) | $80 + $20 |
| | July 21, 2023 | 10:30 AM | Mike Sexton Original TOC-Style | $125 + $35 |
| | July 21, 2023 | 5:30 PM | TOC-Style Dinner Break | N/A |
| | July 21, 2023 | 6:45 PM | TOC-Style Resumes | N/A |
| | July 21, 2023 | 7:30 PM | Super Old Timer No Limit Hold'em | $100 + $25 |
| | July 21, 2023 | 8:00 PM | TOC 2.0 (second chance event) | $80 + $20 |
| | July 22, 2023 | 10:30 AM | No Limit Holdem - Main Event | $140 + $40 |
| | July 22, 2023 | 11:00 AM | Significant Others: Mixed Holdem | $30 + $10 |
| | July 22, 2023 | 12:00 PM | Group Picture (on site location TBA) | N/A |
| | July 22, 2023 | 5:30 PM | No Limit Holdem - Dinner Break | N/A |
| | July 22, 2023 | 6:30 PM | Pre-Reindeer Games Cocktail Hour (on-site location TBA) | N/A |
| | July 22, 2023 | 7:00 PM | No Limit Holdem Restart | N/A |
| | July 22, 2023 | 7:30 PM | Expanded Cash Games (Reindeer Games) | N/A |