Pollster Nate Silver's Chances of Winning 2023 WSOP Main Event are Now 0%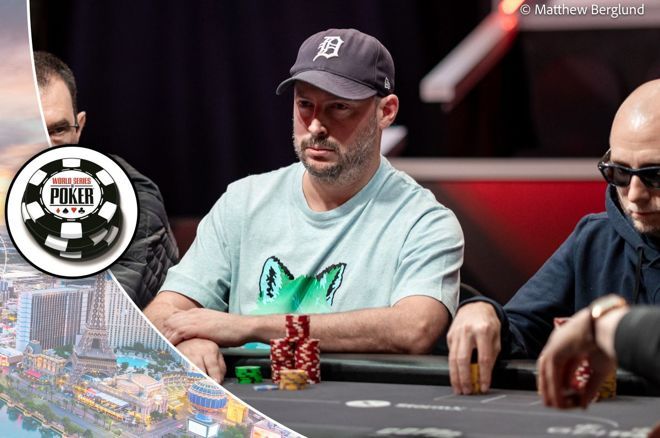 FiveThirtyEight founder Nate Silver went deep in the 2023 World Series of Poker (WSOP) Main Event, but ran into a cooler situation on Day 6 and was sent home during the third level of the session.
The former online poker player appeared on the PokerGO feature table on Wednesday where he spent most of the session with a middling stack. He won a race for his tournament life against Nikita Luther to stay alive at one point, doubling back up to around 45 big blinds, but that was about the end of his good fortune in poker's world championship event.
2023 World Series of Poker Hub
Bookmark this page! All you need to know about the 2023 WSOP is here.
Deep Run Comes to an End
Silver is an experienced poker player but he's best known for the political polling model he created for FiveThirtyEight. While his model doesn't definitively predict the outcome of US elections, it does give voters an idea for the chances each candidate has of winning.
If he were to project the probability of him being 2023 world champion, it would now be 0%, but a 100% shot at collecting a nice payday for his impressive deep run in the largest WSOP Main Event ever.
Shortly after Silver busted Stephen Friedrich when A♥J♥ held up against A♦10♠, he was back up to around 40 big blinds, certainly not a horrible spot to be deep in the most prestigious poker tournament in the world. The $12.1 million first place prize was still within reach.
Well, it was until the ultimate nightmare situation occurred. With the blinds at 60,000/120,000, Henry Chan opened to 250,000 with 7♦7♣ before receiving a call from Silver, who was in position, and his 6♦6♣. Tony Dunst, in the big blind, then called with 5♥5♣.
To the flop the three players went, which came 6♥7♠2♠, a dream situation for Silver, or so he thought. Action checked to the political expert who fired out a 330,000 wager with middle set. Dunst folded, while Chan, who had Silver drawing to a one-outer and had his opponent slightly covered, raised it up to 1,400,000.
Silver moved all in for 5,165,000 and received a snap-call. The turn was the Q♣, followed by the harmless 3♦ on the river. There was no way for the former limit hold'em grinder to avoid the disaster. He earned $92,600 for his performance, while Chan moved into the chip lead at over 11 million. The New York native recorded his sixth cash at the 2023 WSOP.
https://twitter.com/NateSilver538/status/1679289459857293312
The 2023 WSOP Main Event Day 6 action rolls on with 81 remaining players at the time of publishing.
Follow Continued Live Coverage of the Main Event