Poker Power Cofounder Gets Mainstream Praise In Time Magazine Profile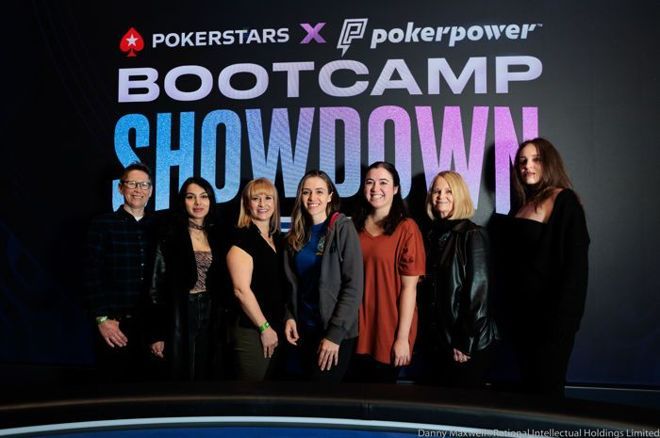 Since its inception in 2020, Poker Power has been lauded for its efforts to help women learn to take risks and make profitable investments and business decisions through the game of poker.
Ulitizing boot camps, workshops and online lessons spearheaded by an accomplished team of female poker coaches, Poker Power has helped countless women "take control" and "think like a champion," on and off the felt.
Three years into the venture, Poker Power and its mission to "teach women how to play Texas Hold 'em to compete and succeed in business, finance, and life — all in a fun, supportive, and safe-to-fail environment," are getting mainstream attention.
Jenny Just, cofounder of Poker Power, was profiled by Time Magazine this week in a piece, titled "This Female Billionaire Thinks the Secret to Women's Wealth Is Poker," that explored the ways that poker can help women navigate the male-dominated business world.
https://twitter.com/JenniferJust8/status/1683911671582949376?s=20
"Since 2020, she has started a company, Poker Power, hired a staff, woven together a network of female instructors, built an app, bankrolled a number of high-profile events, and introduced about 32,000 women and girls to poker across 40 countries from Monaco to Kenya," reads the Time profile, which was published on July 24.
Helping Women Take Risks
Before turning her attention to poker, Just worked at the Chicago-based firm O'Connor & Associates before founding the multibillion-dollar investment firm Peak6 with her colleague and future husband, Matt Hulsizer, according to Time, which noted that Just "has tried to get women more comfortable around money" throughout her career.
Just, who cofounded Poker Power during the COVID-19 pandemic with her daughter, Juliette Hulsizer, is passionate that poker can teach women valuable lessons about the business world and taking risks in life.
"If I don't have those experiences of trying and failing and taking a risk and failing again, it gets harder and harder as I get older," Just told Time. "I always say: if I had poker, I would have taken 10 years of fails out of my career."
https://twitter.com/joinpokerpower/status/1683879281129320448?s=20
Since its founding, Poker Power, previously styled as Poker Powher, has grown into a recognizable brand repped by many of the most notable female poker players in the game. Longtime pro Xuan Liu and women's chess champion Jen Shahade serve on Poker Power's advisory board, while the likes of Kyna England, Lisa Pickell, and AJ Rudolph all work as instructors.
Return of the PokerStars x Poker Power Women's Bootcamp
Poker Power has worked with brands like PokerStars to help more women get involved in poker, a game with a community that is 95% male.
Last year, the two brands partnered for a PokerStars x Poker Power Women's Bootcamp that took place online and gave women the chance to compete for a Platinum Pass to the PokerStars Players No-Limit Hold'em Championship (PSPC) in the Bahamas.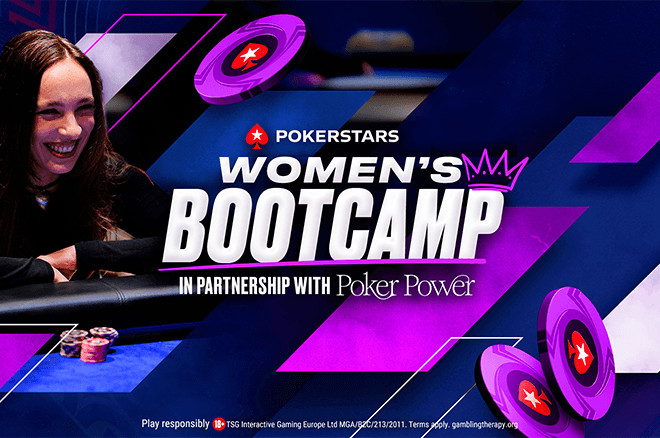 That boot camp is returning this year and will take place July 31 through September 28. The eight-week boot camp, which will focus on modules like determination and discipline, will award prizes including an all-expenses paid trip to EPT Cyprus and the chance to win a package for the EPT Prague Main Event later this year.
To learn more about Poker Power and its mission, visit pokerpower.com.