Alexandra Botez Wants the WSOP Main Event Stream to Be Free; Do You Agree?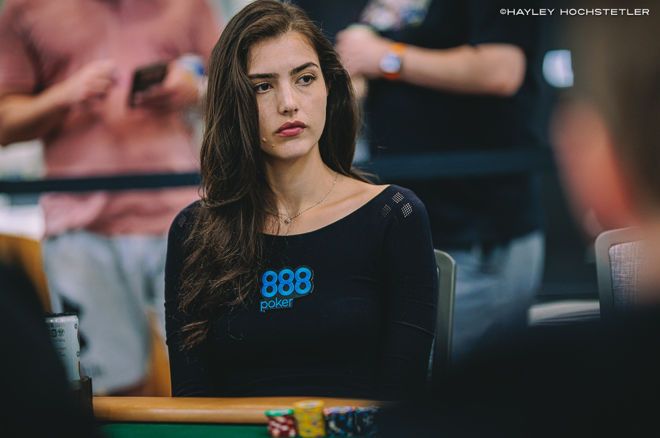 Don't hide the World Series of Poker (WSOP) Main Event live-stream behind a paywall, so says chess superstar Alexandra Botez, who has become an avid poker player. Botez is a regular at 888poker, and represented the online poker site during the 2023 WSOP. She cashed in the Main Event, finishing 1,040th for $17,500.
PokerGO holds the rights to all live-streamed coverage of poker's most prestigious tournament, which is set to play down to a $12.1 million winner on Monday, with the final table beginning Sunday at 2 p.m. PT. Poker fans can catch all the action live (on delay), but viewing it isn't free.
In this edition of The Muck, we share Botez's tweet addressing the issue along with the response to it from the poker community. But before we do that, we'd like to invite you to follow our live reporting of the entire Main Event final table right here at PokerNews.
Chess Superstar Critical of PokerGO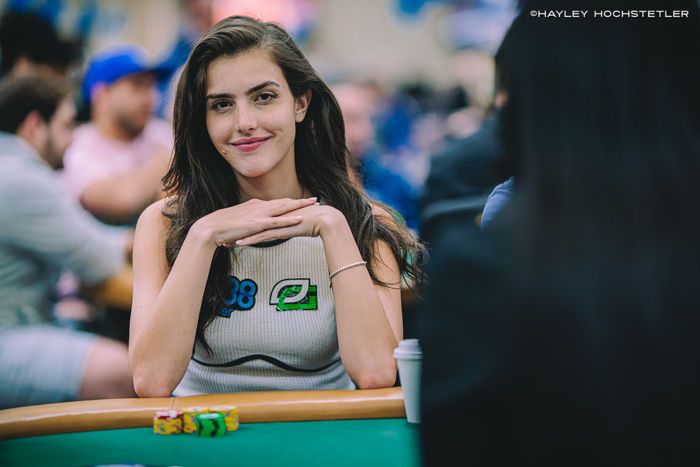 When Poker Central (now PokerGO) first launched in 2015, the app was free and the company generated revenue exclusively through advertisement. As the platform grew, it eventually became a subscription-based service, and the commercials were eliminated. Poker fans who pay for PokerGO and it's exhaustive library of programming — High Stakes Poker, WSOP, etc. — tend to enjoy it. You might even call it the Netlix of poker streaming.
Throughout the summer, PokerGO is the home for WSOP live-streams, but the final tables that don't take place on the PokerGO YouTube channel air exclusively on the app, which costs money ($14.99/month or $99.99 per year, though there are easy-to-find promo codes that will make it cheaper). Some poker fans, especially the casual fans, have been critical of PokerGO for charging to view the World Series of Poker. Botez, however, didn't go that far, but she did take aim at the streaming service for putting the Super Bowl of poker behind a paywall.
https://twitter.com/alexandrabotez/status/1680038570491531264
"Paywalling the greatest spectacle of any sport will inevitably lead to a decrease in its relevance," Botez writes.
The 2023 WSOP Main Event had a record 10,043 entrants, so the tournament has become far from irrelevant. But Botez expressed concern for the long-term health of the game.
"50 years ago, half the human population watched Boxing's heavyweight title (Ali's most viewed fight had 2 billion viewers). Now the biggest fights are getting just over 1 million PPV," she continued.
Prior to PokerGO taking over the live-streaming duties for the Main Event, and CBS Sports Network airing edited versions of the tournament, ESPN handled the TV coverage. The worldwide leader in sports played a crucial role in growing the game in the 2000s as the WSOP became readily available, for free, to millions of casual sports fans.
That differs greatly from the current broadcast deal that has the live-streamed coverage for much of the WSOP, including the Main Event, hidden behind a paywall, and the television coverage now on a network that isn't even available with most basic cable packages.
Check out the latest episode of The Chad & Jesse Poker Show here!
Does the Poker Community Agree with Botez?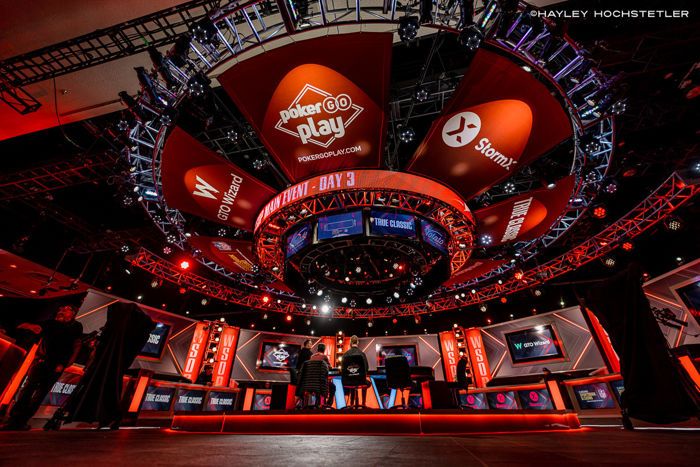 There's no doubt that many hardcore poker fans and players are fine with paying to view the Main Event. In fact, a large chunk of them likely already have a PokerGO subscription anyway. But the pros and die-hards represent the tiniest fraction of the entire poker community, and many of the recreational poker playing segment — the largest segment by miles — likely won't be watching the Main Event final table beyond the free hour on YouTube.
"Hard agree. Also can't possibly be making much more than the ad revenue from youtube or getting a unique sponsor for the event. I'd have it on in the background (like i did the million $ cash games) but ain't going out of my way for their app etc," Drew Patchell wrote in response to Botez's tweet.
"Meanwhile I'm watching chess tournaments streaming for free and the game has a far bigger place in my world than it used to. No doubt total unpaywalling of tournaments & influencers (hi Botez sisters!) has been a big part of the surge in interest in chess," @wagefreedom shared.
"I've been a long time @PokerGO subscriber but I agree with this completely. By limiting access to the final table, the game risks losing its cultural impact and relevance over time. That is a huge blow to poker overall," PokerGO customer @J_O_E_L wrote.
https://twitter.com/IHartSports_/status/1680043748049444864
While most responses were in agreement with Botez, there were some solid points made by those who are on board with PokerGO charging poker fans to watch the WSOP Main Event.
https://twitter.com/MazeOrBowie/status/1680048674343116803
"Give me a break. You putting up the funds for production?" @deeeegy asked Botez, a rhetorical question but a sound point about how expensive it is to air the WSOP.
"We used to not be able to watch the entire main at all. We had to wait for a polished edited version with added commentary to come out. @PokerGO made the whole thing available to die hards who wanted more," Collin Capone tweeted.
https://twitter.com/pokeraaronmiles/status/1680231591388360705
"I think any interested poker player is comfortable paying the cost for PokerGo. If you're referring to bringing in more casual players I'm not sure a $10,000 buy-in is the level of poker that would get them into the game," Austin Herdina argues.
One final point that should be made is that the 2023 WSOP Main Event will be free in the fall for anyone who has CBS Sports Network on their cable package. So, even those who don't want to pay to watch the final table on PokerGO can later catch an edited version on cable just like it's been for decades. Many forget that until 2011 when ESPN began live-streaming the final table, it wasn't until months after a champion was crowned before the public was able to watch any part of poker's world championship.