Pocket Queens Lose to Pocket Kings in $1.86 Million Pot at Triton Poker Cash Game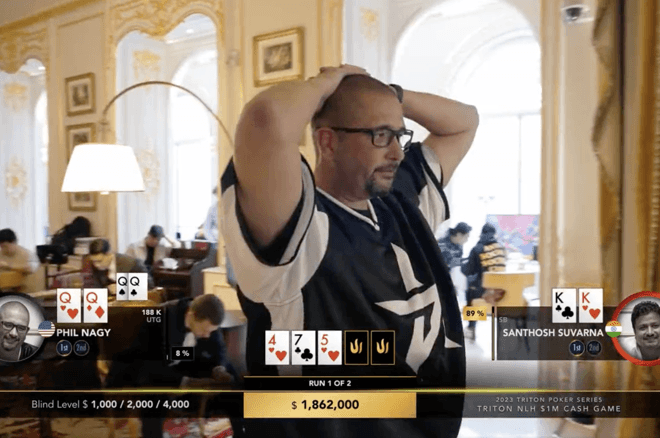 Table Of Contents
It's always a sick feeling when you run queens into kings for your entire stack, but at least there's always the chance that you could spike a two-outer to come out on top. However, that wasn't quite the case for an American businessman at a recent Triton Poker cash game.
In one of the largest televised pots of all time, Phil Nagy found himself in the above situation, but unfortunately for him, any hope of a suckout was gone as the last two queens remaining in the deck had already hit the muck.
Nagy could only watch on in disbelief as almost $800,000 left his stack in just one hand.
Suvarna Plays It Perfectly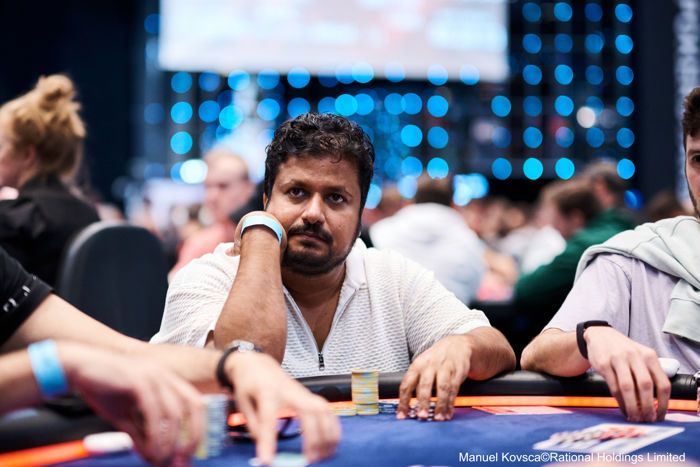 With blinds at an astronomical $1,000/$2,000 and $4,000 ante, businessman Nagy opened the action from under the gun with Q♦Q♥. He made it $6,000 to go and picked up calls from Triton regulars Paul Phua, Tony G and Mr. Long.
https://twitter.com/PokerNews/status/1696496792278311135
High-roller Santhosh Suvarna then looked down at K♠K♥ in the small blind and reraised to $36,000. Rob Yong, in the big blind, put in the four-bet to $85,000 with the last two remaining queens in the deck. Nagy then clicked it to $250,000, which only Suvarna and Yong called.
Suvarna was in dreamland as the 7♣5♥4♥ flop had both of his opponents drawing dead but continued to slowplay his cowboys and checked. Yong also checked to the preflop aggressor, which saw Nagy fire out $300,000. Suvarna then sprung into life and moved all in for $545,000, pushing Yong out of the pot. Nagy wasn't thrilled with the spot, but the price to call just proved too good.
Yong then declared that he had folded his black queens, which was not want Nagy wanted to hear. With his hands on his head and a defeated look on his face, the VIP had to watch the $1,862,000 pot be sent over to his opponent after deciding to run the turn and river twice.
The Year of Seven Figure Pots
Poker cash game fans have been treated to a plethora of nose-bleed stakes games this year, and the onlookers have been rewarded with some of the biggest cash game pots ever televised.
Back in February, Patrik Antonius won the largest ever pot broadcast on a US live stream.
https://twitter.com/PokerNews/status/1627627620253724674
He dragged in a pot worth $1,978,000 after being gifted a small fortune by Eric Persson.
Then just a few months later, Tom Dwan picked off a ballsy bluff in a $3.1 million pot on Hustler Casino Live to break the newly-set record.
https://twitter.com/HCLPokerShow/status/1663782705979604993
Coincidentally, Dwan broke his own record for the largest-ever televised pot. In 2018, he ran into the aforementioned Phua's aces in a pot worth $2,353,500.
Calum has been a part of the PokerNews team since September 2021 after working in the UK energy sector. He played his first hand of poker in 2017 and immediately fell in love with the game. Calum's proudest poker achievement is winning the only tournament he has ever played in Las Vegas, the prestigious $60 Flamingo evening event.