Dive into Mixed Games at WSOPC Tallinn from September 14th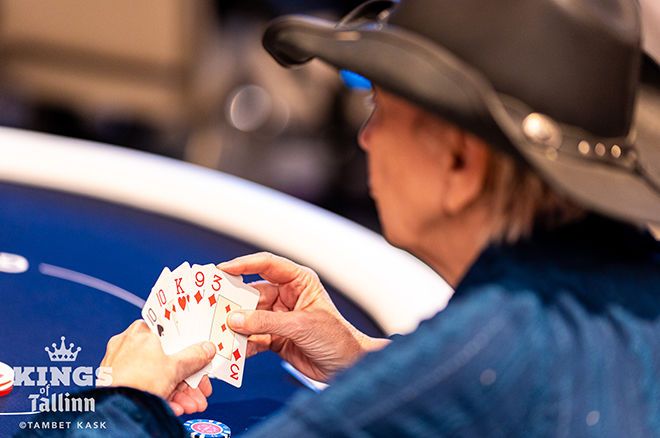 Table Of Contents
The inaugural World Series of Poker Circuit (WSOPC) Tallinn is a little more than a week away in the Estonian capital, at the luxurious Olympic Park Casino and the adjoining Hilton Tallinn Park from September 14-24. While the main bait for the crowd may be the €1 million guaranteed Main Event, many will come for the rich schedule of mixed games.
Importance of the Mixed Games
Players will have plenty to choose from with 52 numbered tournaments, including 12 WSOPC Ring Events and cash games running around the clock. While the festival boasts tons of Hold'em events, highlighted by the €1 million guaranteed WSOPC Tallinn €1,500 Main Event, this WSOP Circuit brings a local taste with the schedule designed by famous tournament director Teresa Nousiainen, including 16 mixed game and PLO events.
"As many players know, I am a big fan of mixed games," Nousiainen said. "I have gathered player feedback from each festival and tournament we've ever had in Tallinn, and we've managed to grow not only our main events but also our mixed games events into what are now the largest mixed tournaments in Europe! For example, our 8-Game in July had 110 entries, Sviten (the Swedish Drawmaha) almost 100 entries, and PLO Events with hundreds of entries per event. We are also one of the very few organizers running Open Face Chinese tournaments."
12 Gold Rings and a €1M Guaranteed Main Event at the Inaugural WSOP Circuit Tallinn
Mixed game enthusiasts have been sharing their delight about the schedule from around the world, including Cardplayer Lifestyle and Mixed Game Festival founder Robbie Strazynski.
"It's so great to see that the WSOP Circuit is catering to mixed game lovers and spreading so many non-Holdem events," said Strazynski. "Live poker is surging in popularity right now, but I really believe that promoting mixed games is the way to help sustain interest in poker long term. It's great to see the recognition of players' fondness for these games in Europe, and I'm positive that with marquee events like these being staged, nice-sized crowds will show up in support."
Mixed games are part of the fabric of international poker events in Tallinn, thanks to both the influence of organizers and the players. The WSOPC Tallinn has you covered regardless of whether you like flop, stud, draw, or other poker variants. Read on for an in-depth view of all the non-Holdem events, which will award four of the 12 rings at WSOPC Tallinn.
WSOPC Tallinn Mixed Game Schedule Overview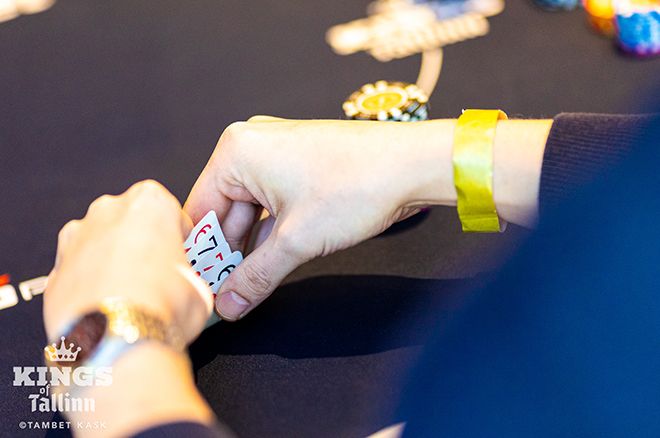 The mixed games begin straight out of the gate at the WSOPC Tallinn, with the opening day on September 14 boasting Event #13: €150 Open Face Chinese Pineapple. This proved to be a popular event during the 2023 Kings of Tallinn Summer Showdown in July, with 69 entries battling it out for the coveted trophy.
The first Omaha event also debuts on the opening day with Event #16: €350 PL Omaha 4&5 DeepStack. Some will consider this event a warm-up for those itching for a WSOPC gold ring with Event #8: €1,100 PL Omaha 4&5 DeepStack with an even deeper structure taking place nearly a week later on September 20.
Meanwhile, OFC lovers will have a second shot at a side event trophy on September 16 in Event #20: €350 Open Face Chinese Pineapple. Rest assured, there will be plenty of players on hand eager to teach you the rules if you are unfamiliar with this fun and strategic game.
The first mixed game WSOPC Tallinn ring is on the line on September 17 in the two-day Event #4: €555 PL 2-7 Triple Draw. If you aren't familiar with this poker variety, it is a game featuring three draws where the best low hand wins, with aces acting only as a high card. While rings and bracelets have been on the line before in 2-7 Triple Draw, this may be the first time that WSOP hardware will up for grabs in a pot-limit format of this popular variant.
A big turnout is expected on September 19, with another ring waiting to be won in the two-day Event #7: €555 8-Game. As Nousiainen pointed out earlier, this event has grown in popularity and attracted a banner field of 110 entries during the last Tallinn festival with a lower €350 buy-in. A mixed game trophy is on the line the same day, with games rotating every orbit in Event #30: €150 NLH/PLO4/PLO5 Mix.
Breaking Down the Full 52-Event WSOPC Tallinn Schedule
September 20 boasts three events involving Omaha in some shape or form. We already mentioned the ring on the line in the two-day Event #8: €1,100 PL Omaha 4&5 DeepStack. However, players on more of a budget might instead choose Event #36: €150 PLO 4&5&6 Turbo. Those looking for something a little different can instead enter Event #34: €250 Sviten Special, a game combining both Pot-Limit Omaha and Five-Card draw. In the past, there were even American poker enthusiasts traveling thousands of miles to Tallinn to compete in this rare-to-find poker variety, and while it's not a Ring Event, it should attract a solid crowd once again.
Two more fun mixed game events hit the felts on September 21, starting off with Event #39: €350 H.O.R.S.E, which rotates between five fixed-limit games that are easy to learn but take a lifetime to master in Holdem, Omaha Hi/Lo 8 or Better, Stud, Razz, and Stud Hi/Lo 8 or better. Later in the day, we expect a vibrant crowd as bounties will likely get massive in Event #40: €555 PL Omaha 4&5 Progressive Bounty.
The fourth and final mixed game Ring Event is Event #9: €660 PL Omaha Hi/Lo is widely expected to draw an international crowd on September 22, with Event #44: €250 NLH/PLO4/PLO5 Mix providing more entertainment in the evening.
The final two mixed game events take place on September 23, including Event #48: €150 PL Finnish Five Card Stud. This poker variant, also known in Northern Europe as Soko, will give international players a taste of a fun new game they can take home. The non-Hold'em schedule ends with a bang, with players rewarded after eliminating an opponent in Event #51: €250 PL Omaha 4&5 Progressive Bounty.
Check out the full mixed game schedule below and head to our WSOPC Tallinn landing page for the full schedule of 52 events.
Event #13 - €150 Open Face Chinese Pineapple (September 14th)
Event #16 - €350 PL Omaha 4&5 DeepStack (Sept. 14)
Event #20 - €350 Open Face Chinese Pineapple (September 16th)
Event #4 - €555 PL 2-7 Triple Draw Ring Event (Sept. 17-18)
Event #7 - €555 8-Game Ring Event (Sept. 19-20)
Event #30 - €150 NLH/PLO4/PLO5 Mix (Sept. 19)
Event #8 - €1,100 PL Omaha 4&5 Ring Event (Sept. 20-21)
Event #34 - €250 5 Card PLO & Draw 6-Handed (Sept. 20)
Event #36 - €150 PLO 4&5&6 Turbo (Sept. 20)
Event #39 - €350 H.O.R.S.E. (Sept. 21)
Event #40 - €555 PL Omaha 4&5 Progressive Bounty (Sept. 21)
Event #9 - €660 PL Omaha Hi/Lo Ring Event (September 22nd)
Event #44 - €250 NLH/PLO4/PLO5 Mix (Sept. 22)
Event #48 - €250 PL Finnish 5 Card Stud (September 23rd)
Event #51 - €250 PL Omaha 4&5 Progressive Bounty (Sept. 23)